In most cases, when we need some function, if there is a built-in tool that has the function, then, the tool is the best choice. This is the same as gameplay recording.
#1 Windows Game DVR to Record Gameplay for Xbox
Game DVR is the official game recording application offered by Microsoft for Windows 10/11 users. Simply by using "Win + Alt + R" hotkey, you can start recording the Xbox game you are playing. Pressing the shortcut again, you are able to stop the recording process.
With the shortcut, you can easily start or stop recording anytime you want. Besides the Xbox games, you can record any action you carry out on your PC, like operating a program, online chat with others, and painting a picture. Also, you can change the hotkey for recording in Windows Gaming Settings.
Or, you can just open the Game Bar of Windows with "Win + G". Then, record what you want using the little circle icon. To stop recording, just click on the little square icon, which comes from the little circle icon immediately the recording starts.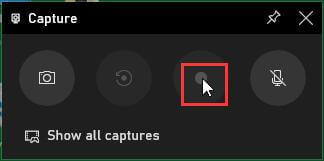 Pros:
Easy and convenient to use
Quality and safety guarantee
No need to download and install
Free of charge
Cons:
Fewer features
Only basic features
#2 NVIDIA GeForce Experience for NVIDIA GPU Users
If your graphics card is NVIDIA and it is not a very old one, you probably already have the GeForce Experience software on your computer. GeForce Experience is the self-contained game recording tool of Nvidia GPU.
Right-click on Desktop and select NVIDIA GeForce Experience.
In the main UI of GeForce Experience, click the triangle icon on the top left to trigger the NVIDIA ShadowPlay overlay. Or, you can directly open the overlay by pressing "Alt +Z" keys without launching GeForce Experience.
Within the ShadowPlay, there is a Record option. With it, you can start or stop recording your gameplay.

Pros:
Cons:
Only works with NVIDIA graphics card
Limited features
#3 OBS (Open Broadcaster Software)
Open Broadcaster Software is an open-source and free cross-platform recording and live streaming tool. It is funded on open collective and is now referred to as OB S Studio.
OBS stands out for its high performance and real-time video/audio capturing and mixing. It can create scenes made up of multiple sources like window captures, images, text, webcam, etc.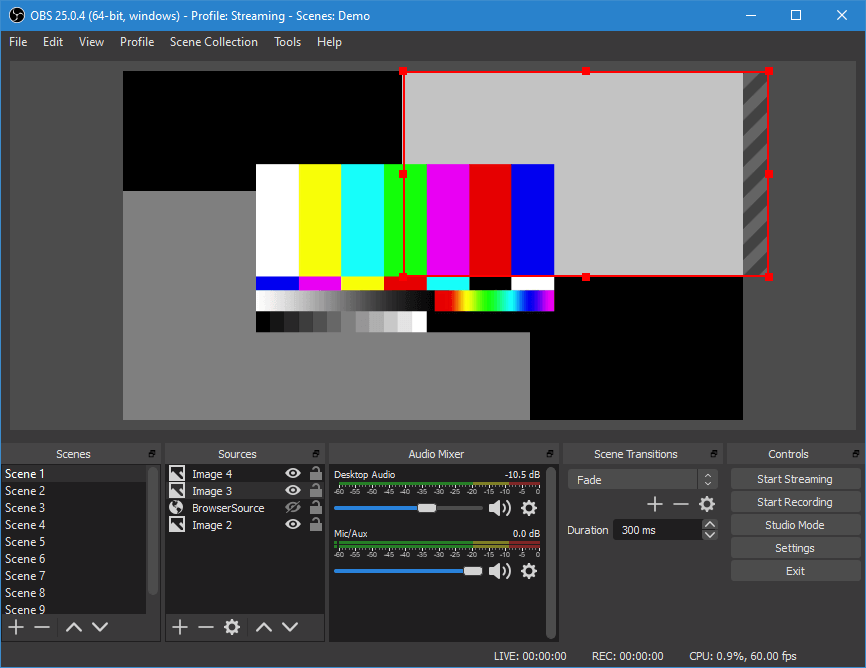 Pros:
Free
Supports cross-platform
Enhances experience with plugins
Supports huge community
Cons:
Complex to set up
Complex UI
#4 XSplit Gamecaster
XSplit Gamecaster is an easy and free streaming program for gamers. It can live stream and record your PC or console gameplay in seconds with just a few clicks. XSplit Gamecaster will adjust all the necessary encoding settings automatically.
XSplit Gamecaster enables you con control your stream from one screen. With hundreds of fully customized themes to choose from, you can switch among Minecraft, CS: GO, Fortnite, Apex Legends and so on.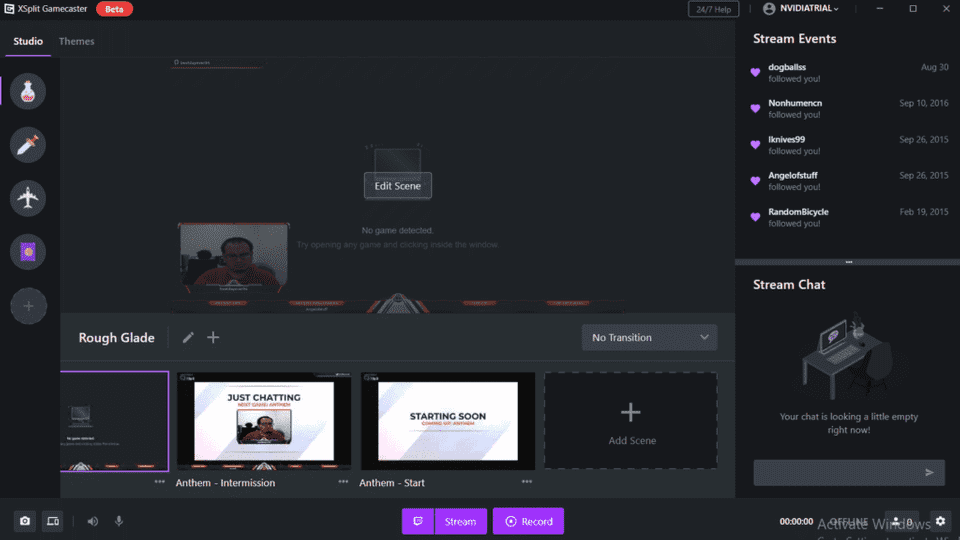 Pros:
One-click record locally or stream to popular platforms
Supports Extensive scene, transition and source options
Excellent support forums
Cons:
Charges for advanced features
Expensive monthly subscribe of Premium edition
#5 Elgato Game Capture Software
Elgato Game Capture is a professional third-party gameplay recording software. It mainly focuses on inspiring your creativity by providing you with a complete set of features for recording and editing game videos.
Elgato Game Capture equips with many powerful functions that enables you to create a more outstanding video after recording, such as capture settings, live streaming, game audio, live commentary and flashback recording.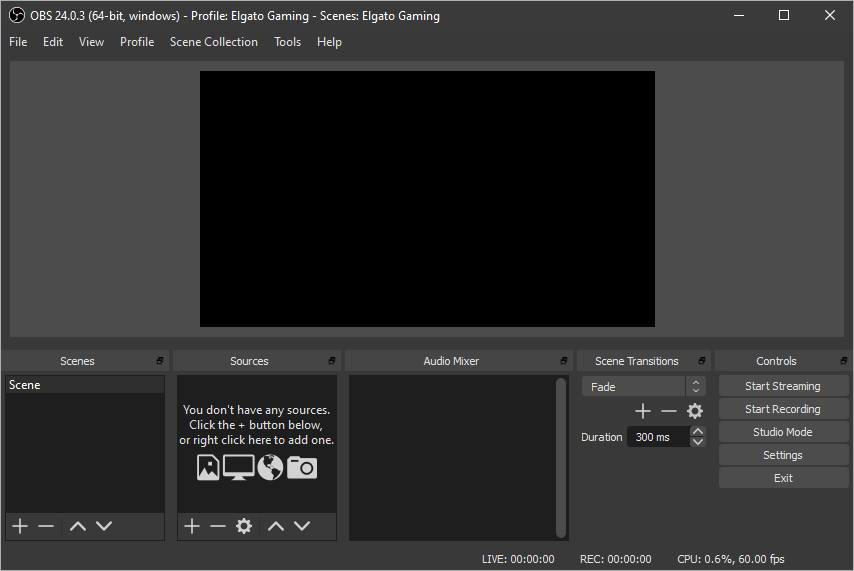 Pros:
Free
Easy to setup
More features for editing recorded videos
Cons:
Not robust enough
Only works with its game capture card (e.g. Elgato Game Capture HD60)
What Is the Best Software to Record Gameplay on PC?
Next, it will compare some basic information of the above 5 gameplay recording software. Referring to the below table, you can find which one suits you the most.
Software
Windows Game DVR
NVIDIA GeForce Experience
Open Broadcaster Software
XSplit Gamecaster
Elago Game Capture
Supported OS
Windows 10/11

Windows 10/11
Windows 8.1
Windows 8
Windows 7

Windows 10/11
Windows 8.1
Windows 8
Windows 7
MacOS 10.11 or later
Linux Ubuntu 14.04 or later

Windows 10/11
Windows 8.1
Windows 8
Windows 7

Windows 10/11 (64 bit)
MacOS 10.11 or later

Price
Free
Free
Free

Free
$8.32/month for Premium

Free
If you are with the built-in gameplay recording software like Windows Game DVR or Nvidia GeForce Experience, you may look for a video editor tool for your recorded video. Then, MiniTool Movie Maker is recommended for its easy-to-use UI and simple operations.