Summary :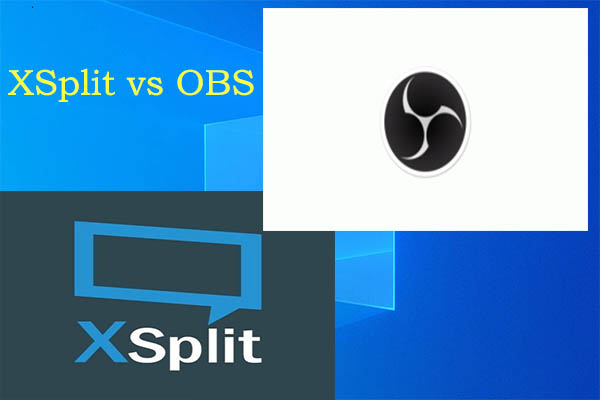 XSplit vs OBS: what's the best program for game streaming? This question confuses plenty of gamers. To help you make a smart choice, MiniTool would illustrate the difference between OBS and XSplit from several aspects.
As for living streaming platforms, XSplit and OBS are highly recommended. OBS vs XSplit: which one to select? If you want to choose a suitable one, you should have a basic understanding of them and grasp the difference between OBS and XSplit.
XSplit vs OBS: Overview
XSplit offers you two main versions (XSplit Broadcaster and XSplit Gamecaster). As implied by their names, the difference between them lies in that Broadcaster software is built for accommodating most types of streams including gaming, while the Gamecaster software is designed for streaming games.
Gamecaster gives you better overlay support and better in-game integrations. If you would like to execute other operations on the platform, Broadcaster is a better choice.
Likewise, OBS (Open Broadcaster Software) also provides you with two versions (Streamlabs OBS and OBS Studio). Streamlabs OBS is great for new streamers as it is a friendly OBS Studio with UI changes to make things more intuitive.
Differently, OBS Studio is simply a raw unfiltered program offering you required powerful tools for streaming. To start streaming with a click, select Streamlabs OBS. If you want to tinker around, find the best possible settings, make sure everything is properly set up, OBS Studio is a good option.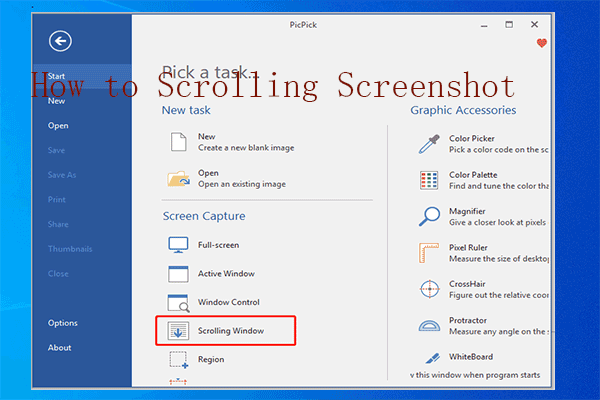 How to take a scrolling screenshot? If you don't know, read this post now. It shows you how to take a scrolling screenshot on Windows and Android.
XSplit vs OBS: Similarity
This post would talk about the OBS vs XSplit topic from aspects of similarity and difference. Firstly, it introduces the similarity shared by two streaming platforms. Here, some common features of OBS and XSplit are summarized.
They contain type colour correction tool.
They add green screen effect.
They both support 720p content at 30fps frame rate
They are recommended to use with most of social media applications such as Facebook, Twitch, and YouTube, etc.
To learn the difference between OBS and XSplit, read the following section.
XSplit vs OBS: Difference
When it comes to difference, we would illustrate from aspects including price, performance, customizations, audio/video quality. The content below will show you the details.
Performance
The performance should be the first element that you need to consider when you choose a streaming tool. The resources of a computer should be dedicated to the game instead of streaming. Hence, streaming software should consume minimal resources from the running device.
OBS uses 0.1% of CPU resources on an idle screen. The CPU usage will increase to 1.3% while launching OBS, but it will be fixed at 0.7% very soon.
XSplit consumes 2% CPU resources while idling. During the launch of the stream, CPU usage will jump to 12%. Finally, it will settle back between 3% and 4%.
OBS performs better with its 60fps recording capability at 1152 x 658 resolution level. It offers you better detailing with satisfactory view. XSplit can't work with 60fps frame rate during 720p recording.
You also need to note that XSplit performs poorly during setup and navigation. It may take you much time to create new scenes. You are even required to force quits for several times when XSplit becomes unresponsive. Differently, OBS doesn't have this issue.
XSplit vs OBS: which one is better? OBS wins on the aspect of performance.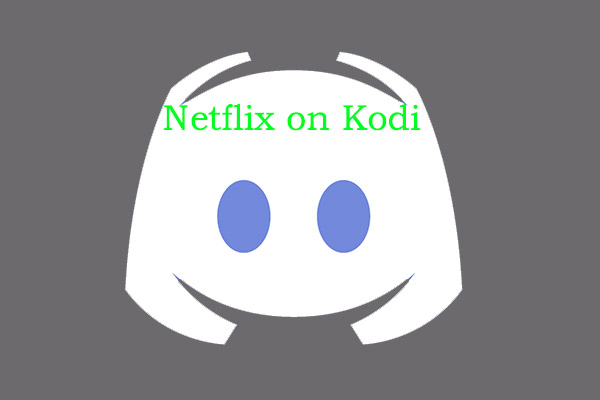 If you want to watch Netflix on Kodi, you need to install Netflix on the platform. Well, this tutorial tells you how to obtain Kodi Netflix.
Audio/video quality
XSplit includes numerous options for local recording like x264 and x265 video codes. Besides, it also contains a well-thought-out feature that allows you to optimize audio and video. This feature makes it a better choice for YouTube uploads.
OBS is famous for its brilliant quality. Though it doesn't enable you to optimize audio and video, it offers more file formats like VLC. OBS vs XSplit on audio/video quality, XSplit wins.
Customizations
As an open-source platform, OBS supports more third-party plugins at its website compared with the proprietary interface of XSplit. In addition, OBS offers plenty of customization options.
On the aspect of just ease of use and accessibility, OBS has more to offer than its pay to use competitor – Xsplit.
Price
Last but not least, you should take price into consideration when choosing a game streaming platform. As a piece of open-source software, OBS is available for free with multiple features.
You are required to pay for money to unlock the features from XSplit. It includes three types of licenses (premium, personal, or lifetime). The fees vary according to the license type you want to get.
XSplit vs OBS: Conclusion
XSplit vs OBS: what's the difference? You may have the answer now! This post has illustrated the difference between OBS and XSplit from 4 aspects. You can make a choice on OBS vs XSplit after reading the post.