Some Call of Duty: Vanguard players have encountered the Call of Duty Vanguard Vanguard crashing PC issue when they run this game. Why does this issue happen? How to solve this problem? Well, this post from MiniTool Partition Wizard will tell you the reason and offer you several solutions to fix this issue.
Call of Duty: Vanguard, a 2021 first-person shooter game, is developed by Sledgehammer Games and published by Activision. Users can play the game on Microsoft Windows, PlayStation 4, PlayStation 5, Xbox One, and Xbox Series X/S.
This post is going to talk about how to fix Call of Duty Vanguard crashing on PC. Scroll down to know the detail.
Before trying the methods below, you should first check your PC if meets Call of Duty Vanguard's system requirements. To check the specs of your PC, this article is what you need.
Method 1: Close Unnecessary Background Tasks
To fix the Call of Duty Vanguard crashing PC issue, the simplest and easiest way is to close unnecessary background tasks to reduce consumption of CPU/Memory usage. Here is how to do that:
Step 1: Right-click the Start button at the lower-left corner of your screen and then choose Task Manager.
Step 2: Under the Processes tab, choose those unnecessary background apps or processes one by one. Then, click the End task button. (You can also right-click an app to choose End task.)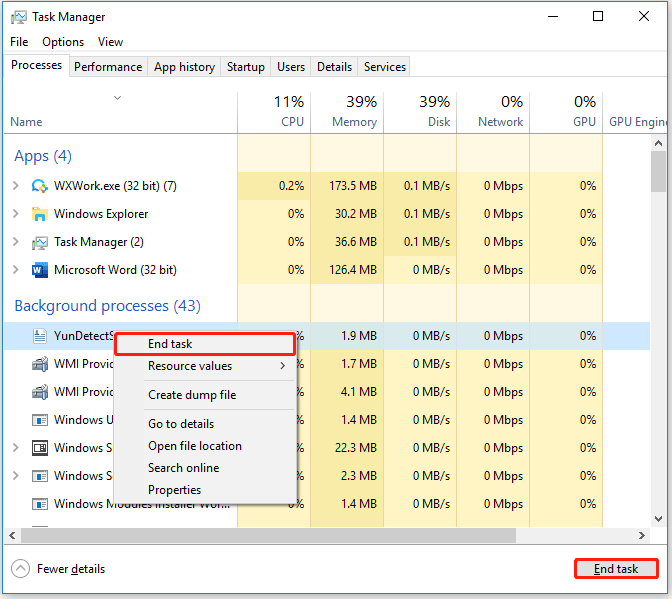 After that, exit Task Manager and relaunch the game to see if Call of Duty Vanguard keeps crashing PC.
Method 2: Repair System Files
The Call of Duty Vanguard crashing PC issue may also be caused by damaged system files. Therefore, the second method to fix this issue is to use the SFC (System File Checker) tool to scan and fix your system files. Please follow the steps below to do that:
Step 1: Press the Win + S keys on the keyboard, and type cmd in the search box. Then, right-click Command Prompt to choose Run as administrator.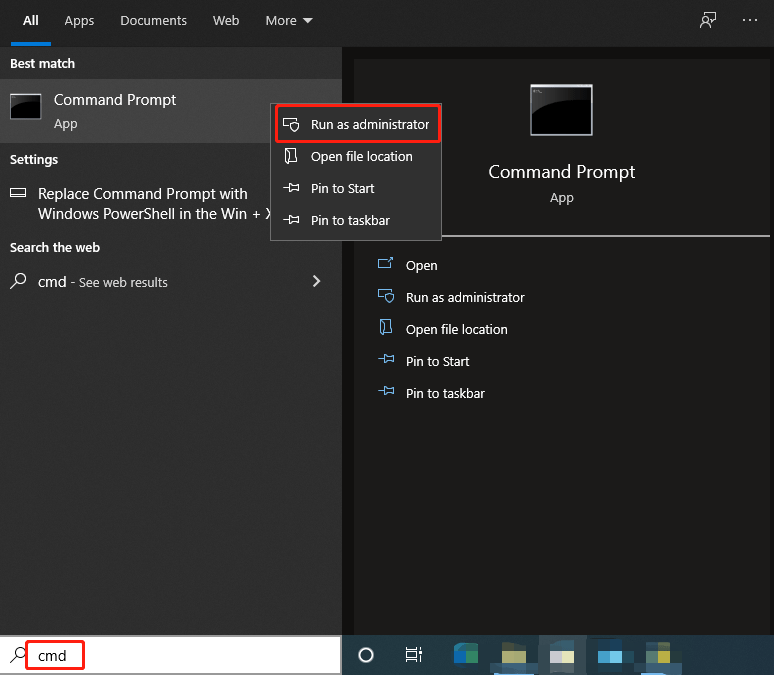 Step 2: In the elevated Command Prompt, type sfc /scannow and press the Enter key. Then, the damaged system files will be found and replaced.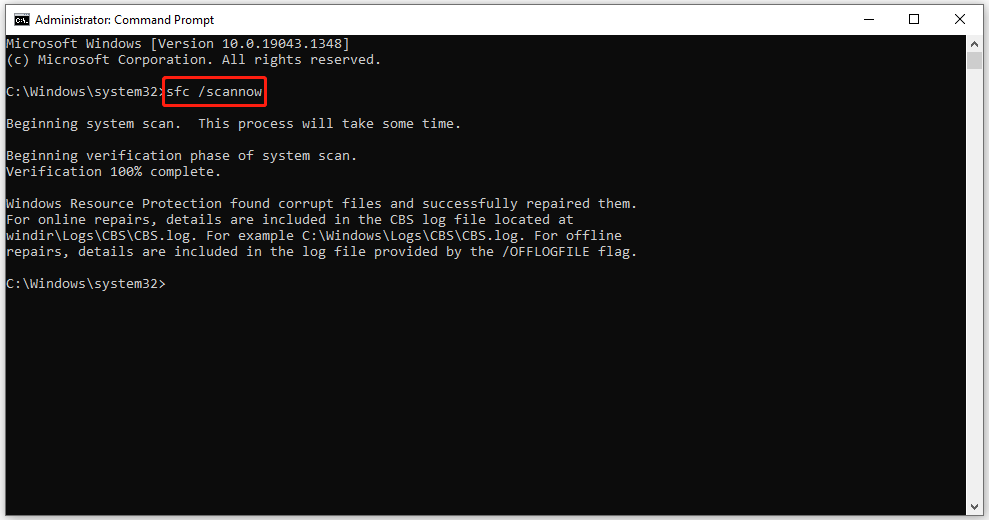 After that, reboot your computer and run the game to check if the Vanguard crashing PC issue is fixed.
Method 3: Scan and Repair the Game Files
If the Vanguard game files are damaged, you can also meet the Vanguard crashing PC. Thus, it's recommended to scan and repair the game files. Here's how to do that:
Step 1: Open the Battle.net client. Then choose Call of Duty Vanguard.
Step 2: On the game's page, click the Options drop-down and click the Scan and Repair button.
Step 3: Click Begin Scan, and then your game files will be scanned.
Method 4: Update Graphics Card Driver
Sometimes, your graphics driver may also not be updated for a while. If this is the case, make sure to update the graphics drivers on your PC to eliminate potential glitches. Follow the steps below:
Step 1: Open Device Manager. Next, expand Display adapters and right-click your graphics card to select Update driver.
Step 2: Select Search automatically for updated driver software and let it finish the process.
If an update is available, the system will automatically download and install it. Once done, restart your computer to apply the changes immediately.
Method 5: Set Windows System to Best Performance
Even if you are not running any high-end applications or games, you may have some performance issues on your Windows computer. Thus, you may encounter the Call of Duty Vanguard crashing PC issue. To get the best performance, you need to set your Windows system to the best performance mode. To do this:
Step 1: Press the Win + S keys, type performance in the search box, and click Adjust the appearance and performance of Windows.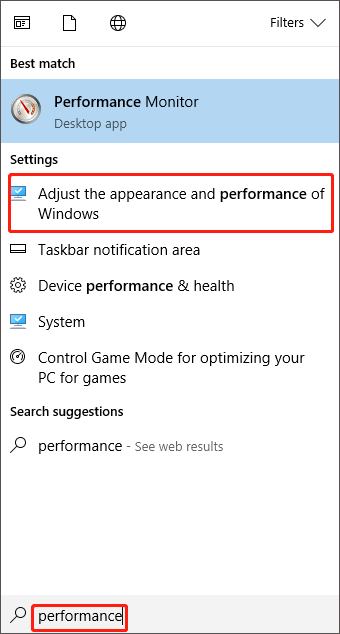 Step 2: Choose the Adjust for best performance option, click Apply, and then click OK.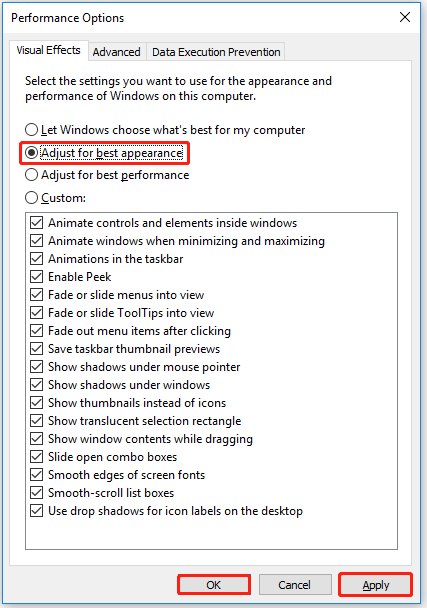 Note: Turning on the best performance option can reduce the graphics quality of the system. But don't worry. If this option doesn't help you, go back to the recommended mode or the previous option again.
Method 6: Disable Overlay Apps
It seems that some applications have their own overlay software that can run in the background and may cause certain problems (such as Genshin Impact loading screen stuck, Call of Duty Black Ops 4 crashing, Call of Duty Vanguard crashing PC, ect.) To fix these issues, you need to:
In addition to disabling the above apps, you should make sure any other overlay apps are disabled.
That's all about how to fix Call of Duty Vanguard crashing on PC. Do you have any questions about this topic? Please leave them in the comment zone and we will try to answer them as soon as possible.