A large number of people want to get the Razer Synapse utility for their Windows 10/11 PCs. Where to get the free Razer Synapse download package? How to install it? What to do if Razer Synapse won't open? This post of MiniTool explains these questions in detail.
Razer Synapse Overview
Before you download Razer Synapse, it's important to figure out something important about the software. Here we summarize them as follows.
What is Razer Synapse
Razer Synapse is a widely popular unified configuration software that can help you rebind controls or assign macros to any of your Razer peripherals like mice, keyboards, and monitors, and save all the settings to the cloud automatically. If you were a game lover, you may enjoy using Razer Synapse.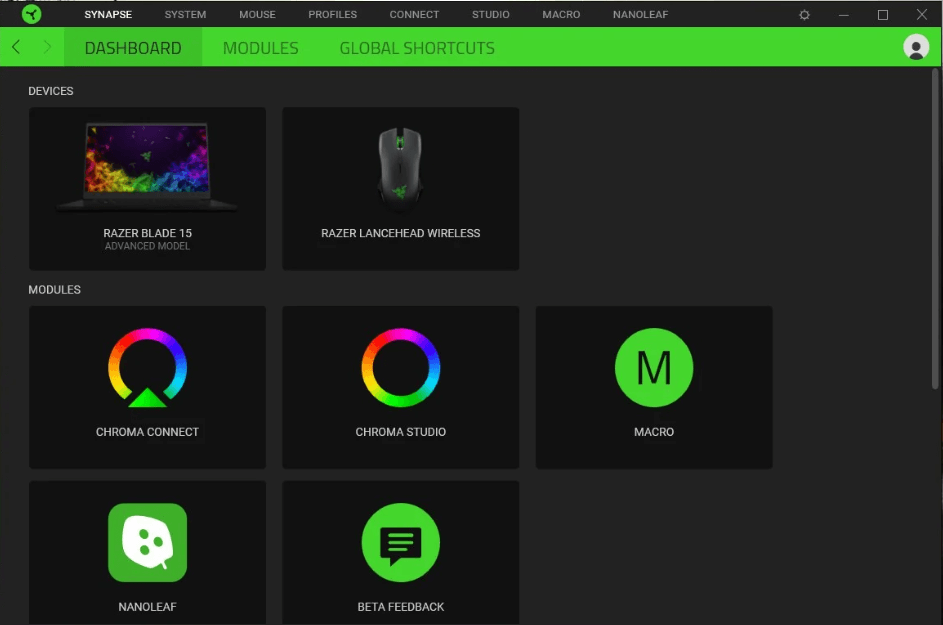 Main Benefits of Razer Synapse 3
As the third generation of the Synapse software, Razer Synaps 3 comes with many more advanced features such as cloud storage, customize Chroma lighting effects, Razer Hypershift, and even voice controls with Amazon Alexa smart speakers. If you have multiple Razer products like a mouse and keyboard, then Razer Synaps 3 is a good choice.
Here we summarize the main benefits of Razer Synapse 3.
User-friendly interface: It offers a simple and user-friendly interface with a dark-themed color scheme. You can access different modules quickly via the top menu bar.
Multiple useful features: You can customize your Razer devices and save all their changes to the cloud. In addition, you can control the Chrome RGB and use the Alexa speaker to voice control.
Multiple languages support: English, German, French, Japanese, Korean, Spanish, Portuguese, Chinese, and Russian
Support a wide range of Razer devices: It's compatible with many Razer devices including mice, keyboards, headsets, broadcasters, and accessories. To know more detailed information, click this hyperlink.
System Requirements for Razer Synapse 3 Download and Install
Before you start the Razer Synapse download and installation, you need to know the system requirements of this tool. Here are Razer Synaps 3.0 system requirements:
Operating System: Windows 10 64-bit version or Windows 11
Hard Disk Space: at least 500 MB of free disk space
Others: a valid e-mail address, license acceptance, and an internet connection to activate full features and for software updates
Once you have prepared these things, read the following part to get Razer Synapse 3 download downloaded and installed.
How to Download & Install Razer Synapse 3 for Windows 10/11 PC
How to download Razer Synapse 3 and install it on a Windows 10/11 PC? If you don't know about this, follow the step-by-step guide below:
Step 1. Click here to open the Razer Synapse 3 download page and click on Download Now. Then select a location to save the Razer software download package.

Step 2. Find the Razer download package on your PC and double click the RazerSynapseInstaller_V1.4.0.255.exe file. Click on Yes when you are prompted with the User Account Control window to run the installer.
Step 3. In the Razer Gaming Software window, select the Razer Synapse option from the left panel and click on Install.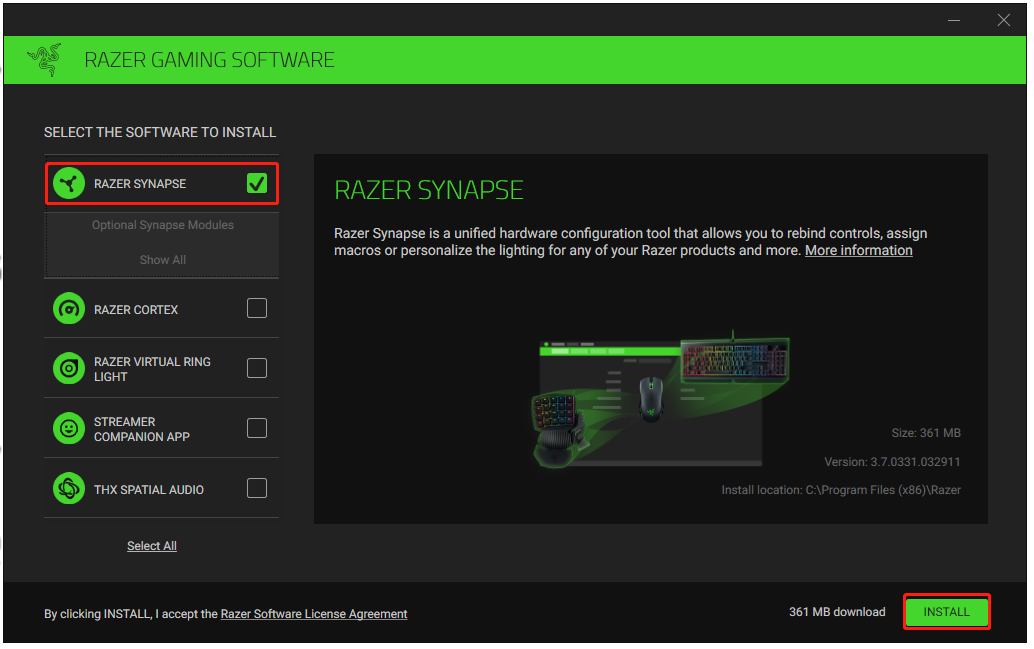 Step 4. Wait for the installation to complete. This process may take you a few minutes. Once installed, tick the box of Launch Razer Synapse and click on Get Started.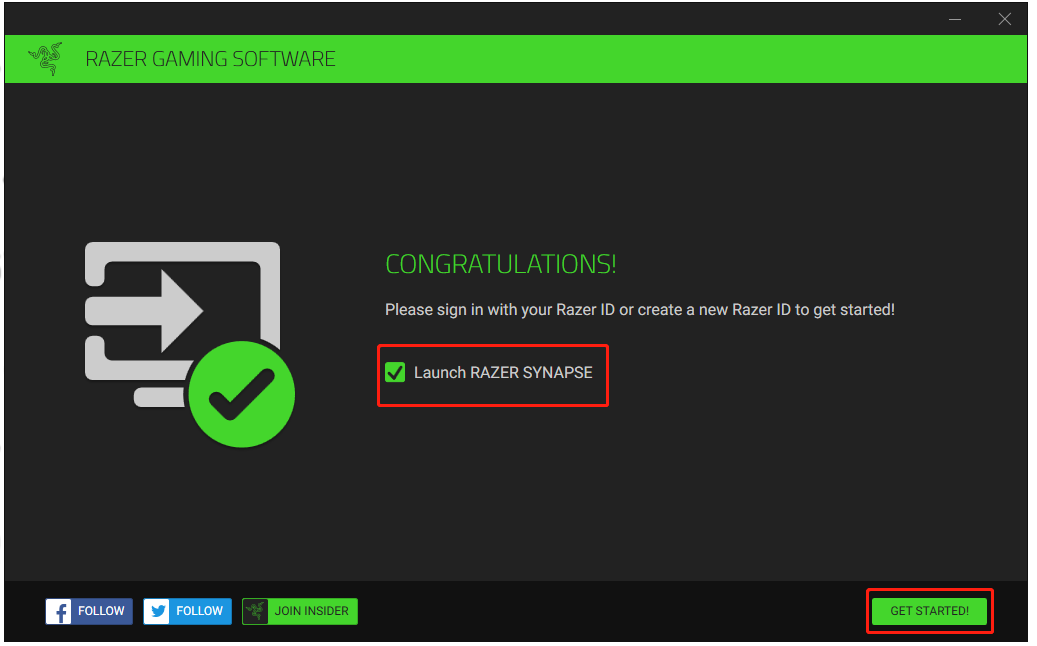 Step 5. Now, you can sign in with your Razer account to automatically sync your changes to the cloud.
Extra Tips: How to Fix Razer Synapse Now Opening
Sometimes, however, you may encounter the "Razer Synapse not opening" issue on Windows 10/11. Don't worry. Here are several simple and proven ways to fix the issue.
Reinstall the Razer device drivers and Razer Synapse software
Close all processes related to the Razer Synapse software
Check for Windows updates
Uninstall the Razer surround with Synapse
Disable the third-party antivirus software or Windows Defender Firewall temporarily