Keynote is a powerful application built for Apple devices such as iPhone, iPad, and Mac computers. However, not everyone has an iOS device. Well, how to get and use Keynote on Windows? This article from MiniTool Partition Wizard shows you about that.
What Is Keynote?
Keynote is a presentation application for your Apple device, just like Microsoft PowerPoint. With it, you can use cool tools for presentations and make presentations easily, and share Google Documents with friends. There is also an option to set a password and collaborate in a team.
Keynote is almost a Keynote application unique to Apple products, which means that if you are a Windows user, it is almost impossible to view or edit Keynote files without an Apple device.
However, you can also easily get and use Keynote on Windows using methods provided by Apple itself. In this article, we will show you how to get and use Keynote on Windows.
How to Get Keynote on Windows?
Using iCloud allows you to access the powerful version of Keynote without having to install an app or having an Apple device.
Step 1. Enter iCloud official website.
Open any modern web browser, such as Chrome, Mozilla, etc.
Search for iCloud or just enter this web address https://www.icloud.com.
Sign in to your Apple account.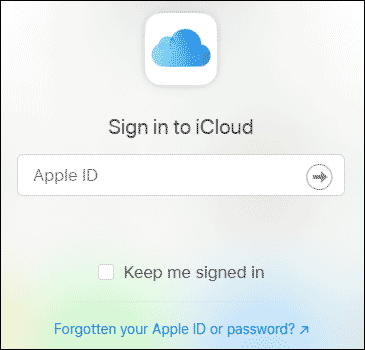 Note: If you don't have an Apple account, you can easily create one in the lower-left corner.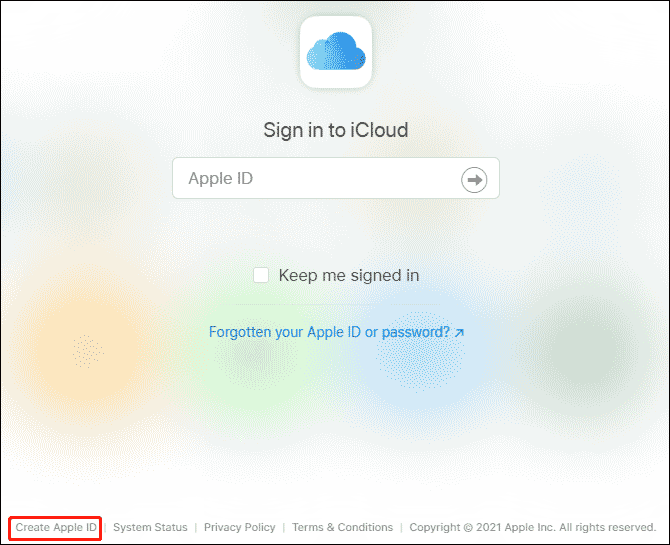 Step 2. If you have set up two-factor authentication on your iCloud account, you may need to enter the code that allows you to log in.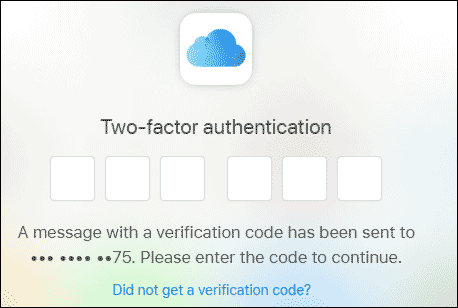 Step 3. The iCloud website will ask you if you trust the browser used to log in. If the device is yours, press the Trust button. Otherwise, click Do not Trust or Not Now to continue without trusting the device.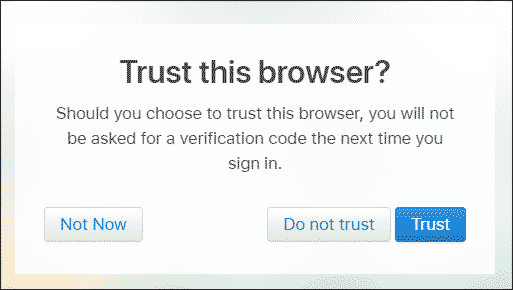 Step 4. You can see some apps in the window and then click Keynote.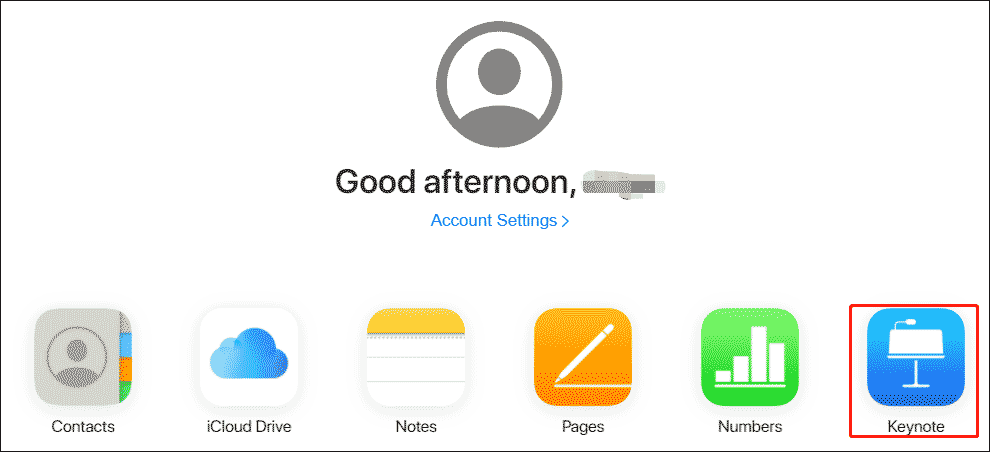 Use Apple Keynote on Windows
After logging in to iCloud, you can open Keynote on Windows to use it. This is a browser-based version of Keynote, similar to the PowerPoint Online web application provided by Microsoft. In addition to Keynote, iCloud also provides a web-based version for other iWork applications, including Page, Numbers, and Settings.
1. Create New Keynote Presentations
You can use the Create Presentation option to create a new Keynote file. You can choose from multiple templates to start the presentation. This includes Wide and Standard templates.
2. Upload and Edit Keynote Files
You can upload files by dragging them to iCloud. This will upload your file and make it available for online editing. Once the file is ready, you can perform all basic editing functions using the top toolbar on the iCloud. The file size can be up to 1 GB, and up to 10 MB of images can be inserted into a Keynote presentation
3. Save Keynote Files
You can also save your Keynote presentation by printing it, downloading it offline, or sharing it online.
4. Present Keynote Presentations on Windows
You can also switch to the Slide Show mode to play your presentation and present it directly through the browser. Not only does this allow you to create, edit, and view, it can also render Keynote presentations in Windows.
This is a good solution. You can use it without purchasing Keynote, or if you don't have an Apple device but need to use Keynote to view or edit .Key files.
Bottom Line
Now we have reached the end of this article. In this article, we introduce to you how to get and use Keynote on Windows. Do you have any questions about this content? If you have any questions, please leave them in the comment zone and we will try to answer them as soon as possible.