Hello! I got sent a bunch of festival photos through an iCloud link but all it says is waiting for photos.https://discussions.apple.com/
If you are facing the iCloud link not working issue, don't worry. There are several methods below, and you can try them one by one to fix this issue.
Method 1: Update iCloud
If you haven't updated iCloud for a while, the first method that may fix the iCloud link photos not downloading issue is to update your iCloud. Here is how to do that:
Step 1: Press Win + S on the keyboard, type Apple Software Update in the search box, and then press the Enter key.
Step 2: Wait for a few minutes while the updater searches for available updates.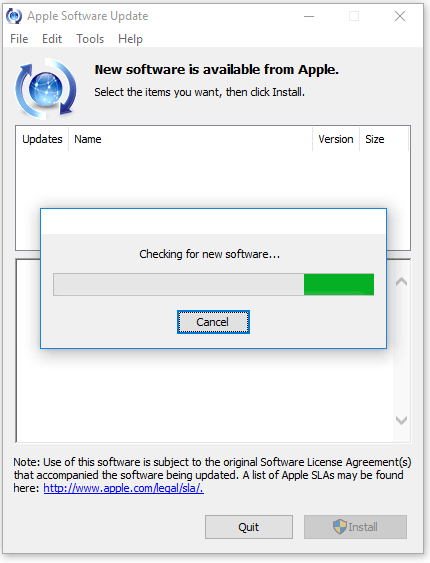 Step 3: If there's an update for iCloud, choose it and click Install.
After that, if your photos can start downloading photos properly, you've fixed this issue. If not, please go to the next method.
Method 2: Configure iCloud Photos
Sometimes, incorrect settings in iCloud Photos can also cause the iCloud link not working issue. In this case, you should go to the Photos Options panel to check if you've set up iCloud Photos to download your photos properly.
Step 1: Click the iCloud icon on the system tray and continue to click Open iCloud Settings.
Step 2: Then, click Options next to Photos to open the Photos Options panel.
Step 3: In the Photos Options window, make sure that both iCloud Photo Library and Download new photos and videos to my PC are enabled, and then click Done.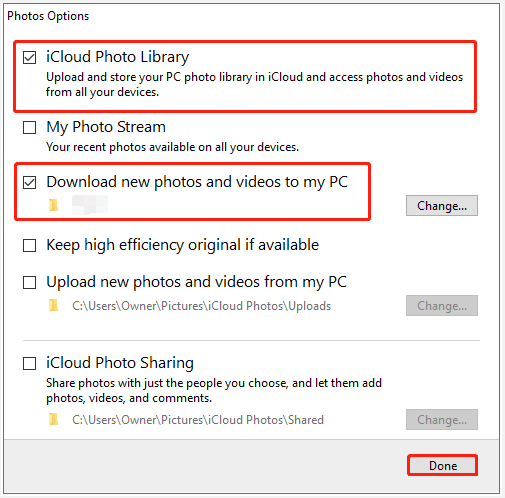 After that, try to download photos to see if the issue is fixed.
Method 3: Sign out and Sign in to iCloud
If the above methods do not work, you can also try to sign out and then sign in to iCloud to fix the iCloud link not loading issue. How to do that? Here is the full guide:
Step 1: Click Sign Out from the iCloud Settings.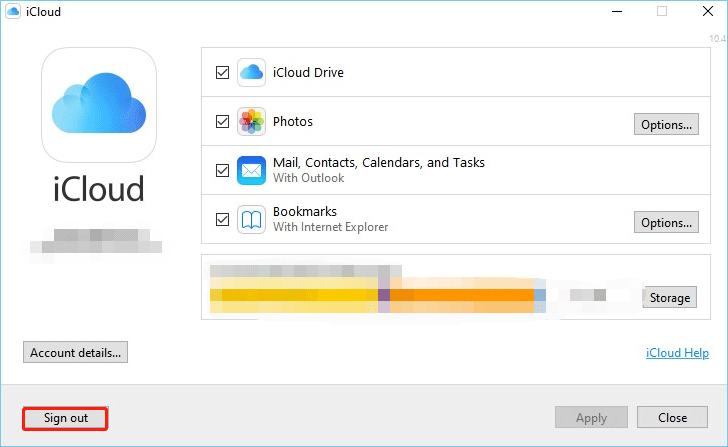 Step 2: A small window pops up, and you will be prompted that all data stored in iCloud will be deleted from this PC. If you have backed up your data, please click Delete From PC.
Step 3: Click Keep Copy to keep your calendars, contacts, and tasks still stored on your PC. (Also, you can choose Delete from computer to remove everything.)
Step 4: Restart your PC and then sign back into iCloud.
That's all about how to fix the iCloud link photos not downloading issue on PC. If you have any questions about this topic, please leave them in the comment zone and we will try to answer them as soon as possible.