Summary :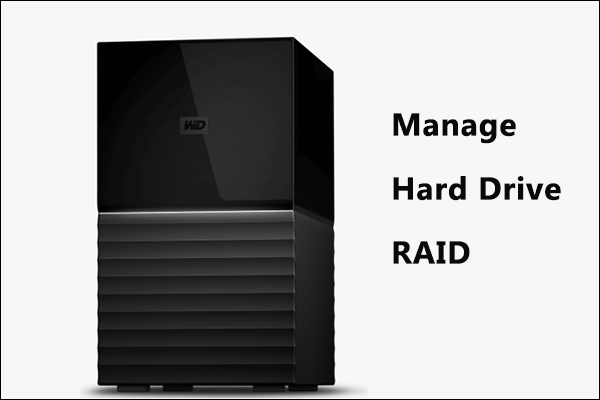 Do you know how to manage RAID partitions in an effortless way? This article will show you how to manage hard drive RAID safely and effectively with a free RAID manager - MiniTool Partition Wizard Free Edition.
What Is Hard Drive RAID
RAID, short for Redundant Array of Independent Disks, is a data storage virtualization technology that combines multiple physical disk drive components into one or more logical units for the purposes of data redundancy and performance improvement.
There are many types of RAID, such as RAID 0, RAID 1, RAID 2, RAID 3, RAID 4, RAID 5, RAID 6 (See: RAID 0 VS RAID 1 VS RAID 5). In addition to the seven core levels, there are also a number of variants.
Some controllers can layer and even abstract RAID levels, which enables you to mix and match different capacity drives and add capacity without any additional configuration.
Since 1989, Hard Drive RAID has been the standard of system data protection. In users' eyes, Hard Disk RAID is a pretty ripe technology, and it is also regarded as the basic technology of data storage. It can help users who need to store a large number of data save much cost.
Besides, every kind of RAID disk array can seek balance among read-write performance, data protection level, data rebuilding speed, and real disk space. It is an excellent computer technology.
Well then, how to manage RAID drives? Is there a free partition manager that can help users to resize RAID partition? Actually, to manage RAID drive, an excellent partition magic is indispensible. Here, MiniTool Partition Wizard is strongly recommended.
How to Manage Hard Drive RAID with MiniTool Partition Wizard
MiniTool Partition Wizard Free Edition is a powerful partition magic, which can help you create partition, resize partition, extend partition, migrate OS to SSD, convert MBR disk to GPT, convert FAT to NTFS without data loss and so on. With this free partition magic, you can manage RAID partition at ease.
Besides, this partition magic can run under the vast majority of operating systems perfectly like Windows 10/ 8.1/8/7, Windows Vista and Windows XP and it is very safe. If you need to manage RAID partitions, try this one.
To manage hard drive RAID with this free partition magic, you can follow steps as below to manage hard drive RAID.
Here I take resize RAID partition as an example to show you detailed steps.
Step 1. Download MiniTool Partition Wizard Free Edition by clicking the following button. Install it on your computer and launch it to get the main interface.
Step 2. This is the main interface of this free partition magic. It shows us all disk condition and partition condition. Choose the partition you want to resize and select Move/Resize function from the left action panel.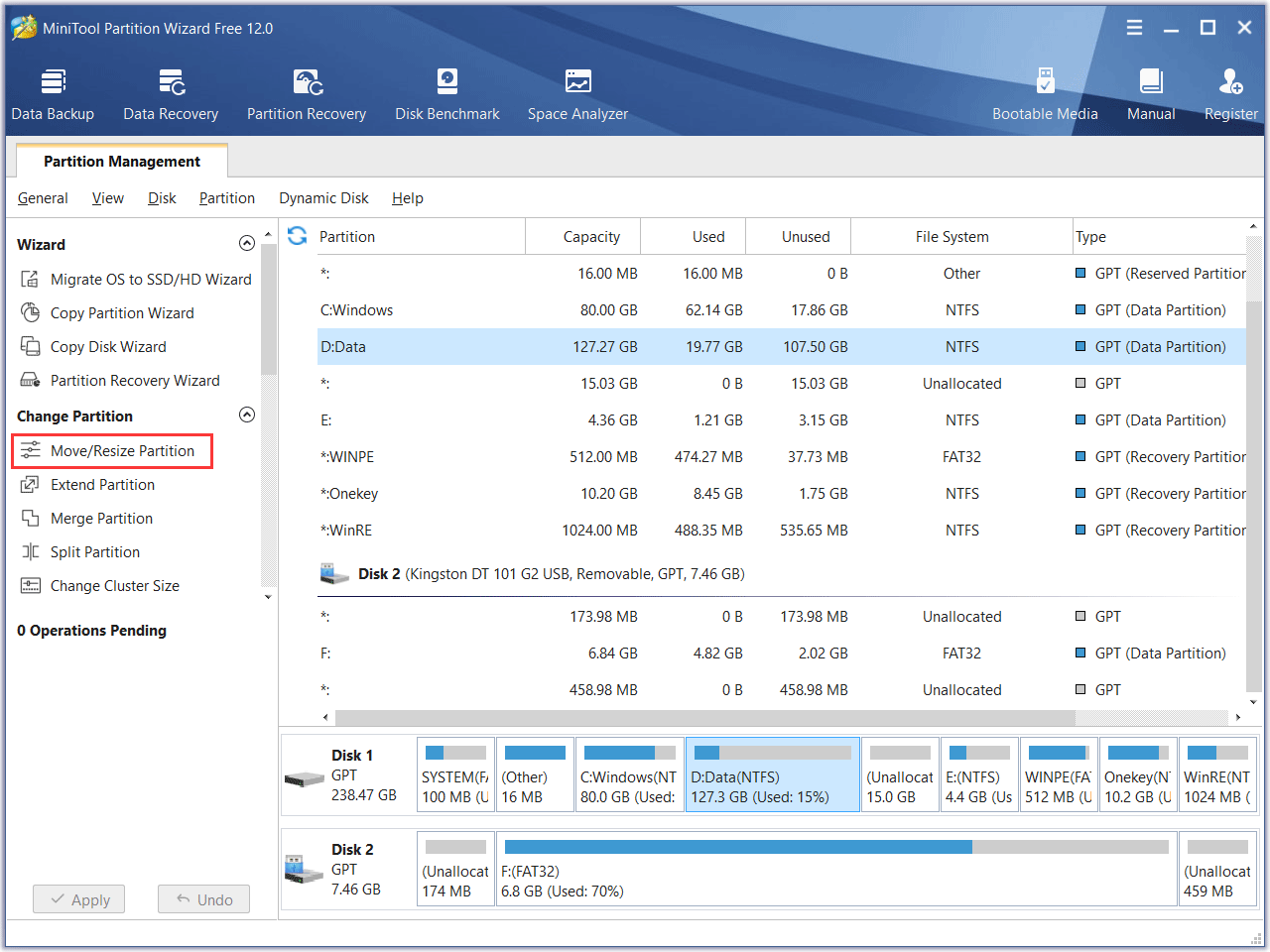 Step 3. At this page, you can extend or shrink the RAID partition. If you want to extend the RAID partition, just lengthen the blue handle to extend RAID partition. If you want to shrink the partition, just shorten the blue handle. To move a partition, you can drag the whole blue handle rightwards or leftwards to change its place.
Step 4. Click Apply at last.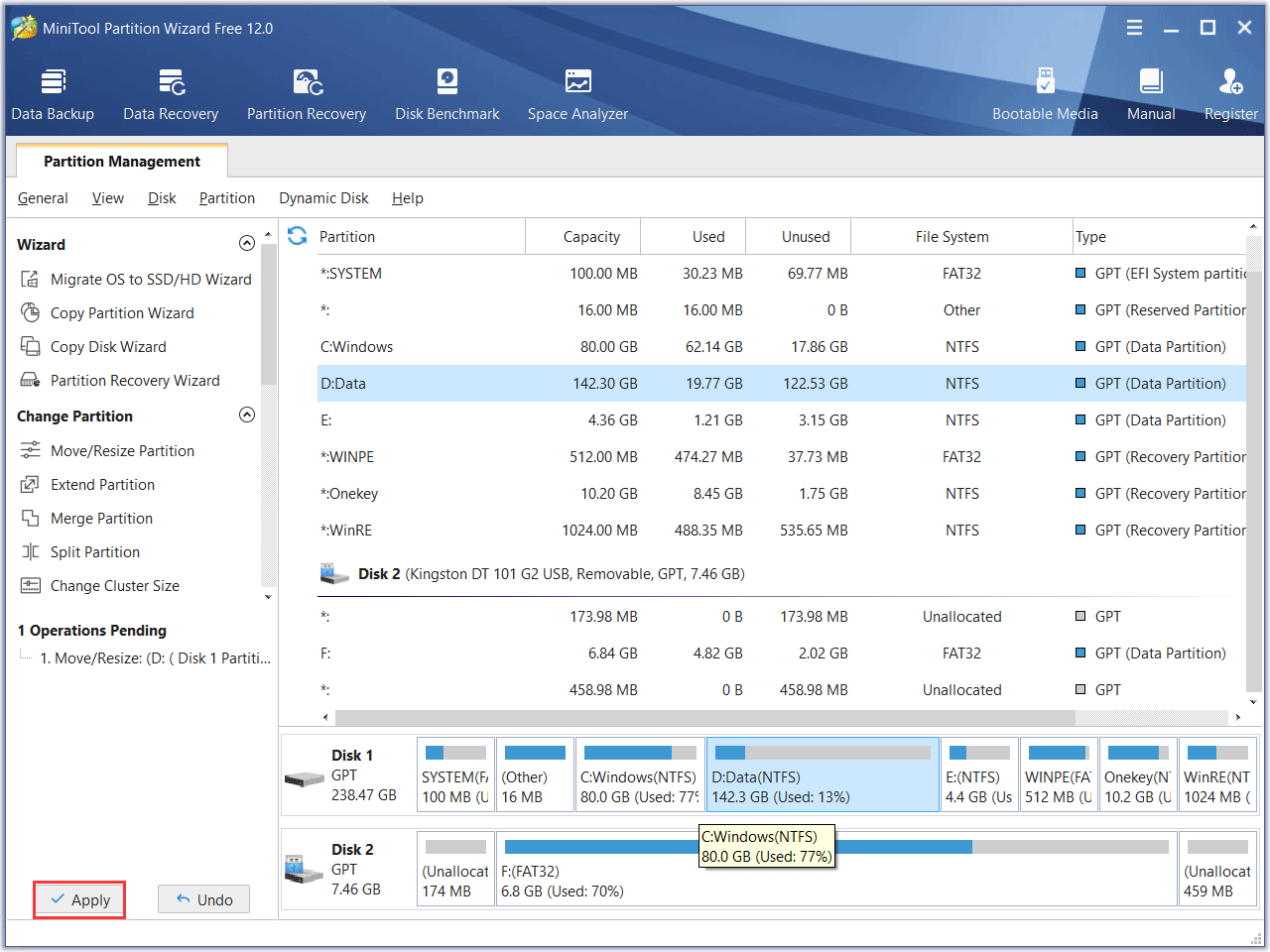 You see, it is very simple to manage RAID drives with a professional partition manager. And there are many features in MiniTool Partition Wizard Free Edition to help you manage RAID flexibly. Get one now!
By following the steps in this post, I successfully resized RAID partition with a free RAID management software - MiniTool Partition Wizard Free Edition.Click to tweet
Bottom Line
This is how do I resize RAID drive with a free partition manager. If you are using RAID drive on your computer, why not try this free all-in-one partition magic to manage RAID drive.
If you have any question about this RAID partition manager or about RAID management, you can leave a message on the following comment zone and we will reply as soon as possible. If you need any help when using MiniTool software, you may contact us via [email protected].