A Brief Introduction to N64
N64, short for Nintendo 64, is Nintendo's third-generation home game console. It is the successor to SFC (also called Super Nintendo or SNES) console and the pioneer of 64-bit computing in consumer electronics. It was launched in Japan on June 23, 1996, North America on September 29, 1996, Europe and Australia on March 1, 1997, and France on sale in 1997.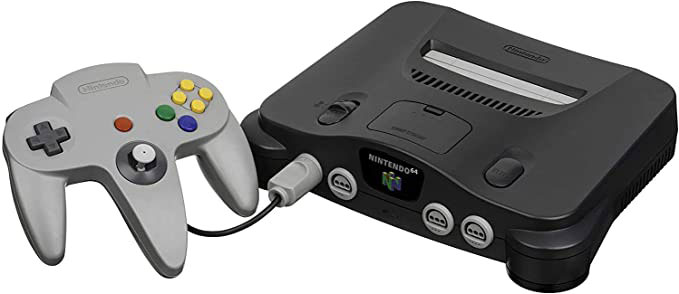 The biggest innovation of N64 is the addition of analog joystick, trigger button, and vibration function to the handle for the first time. In addition, many classic games like The Legend of Zelda: Ocarina of Time, Super Mario 64, etc. were born on N64. N64 console's successor is NGC (Nintendo GameCube).
3 Best N64 Emulators for Windows PC
Do you want to play these classic N64 games again, on Windows PC? If so, you may need an N64 emulator for PC. Then, what's the best N64 emulator for PC? In this part, I will recommend 3 popular N64 emulators for PC to you.
1. Project 64
Project 64 is the king of Nintendo 64 emulation. When it comes to best N64 emulator for PC, the first software people will think of is Project 64. Project 64 started out as a closed-source project with a plugin system. But back in April 2013, Zilmar disclosed the source code on the official website, making Project64 open-source software.
Project64 has the following advantages:
Full Joystick and Gamepad support.
Extremely efficient UI.
One-click installer.
Available portable version.
Support for a lot of cheat codes
This software also has some disadvantages shown as follows:
It's still 32-bit, while a lot of modern emulators take advantage of 64-bit for better performance.
It is only compatible with Windows and Android. Other versions are still under development.
Verison 2.2 has some bundled adware, so be sure to uncheck it during the installation process.
Most notorious in Project64 is the sound emulation, which can have crackling or other issues unless the sound plugin is set up properly for that game.
2. Mupen64plus
Another best N64 emulator for PC is Mupen64Plus, which is Project64's closest competitor and it delivers a better audio experience. If you're having trouble with certain games on Project64, you can try Mupen64Plus.
Mupen64Plus has the following advantages:
It is compatible with Windows, Mac, Linux, and Android.
It has dynamic recompilers for 32-bit x86 and AMD64-bit systems, which make full use of 64-bit for better performance
It has wide plugin support. By default, Mupen64Plus doesn't have a user interface. Instead, you boot up ROMs through the command line. But there are many third party front-ends for Mupen64 which can make it easier to use.
Thanks to being open source alternative with decent compatibility, it has been integrated into other multi emulators like Bizhawk and RetroArch.
Mupen64Plus also has disadvantages, for example:
It's far more complicated to set up. It's command-line only, so you have to do all settings tweaks through config files, and you need to be pretty tech savvy to get everything working.
It lacks a debugger.
3. RetroArch
The last N64 emulator I'll recommend is RetroArch. Through downloading various cores, it can emulate multiple game consoles like 3DO, Arcade, Atari (2600, 5200, 7800, Jaguar, Lynx, Falcon), Dreamcast, Game Boy, Game Boy Color/Advance, GameCube, N64, Nintendo Entertainment System, Nintendo DS/3DS, PS, etc.
At the same time, it almost runs on everything like Windows, Linux, MacOS, Android, iOS, Raspberry Pi, Apple TV, PS3, PSP, PS Vita, Wii, Wii U, Switch, etc.
RetroArch has the following advantages:
Ability to access numerous services across multiple platforms.
Customization options.
High-resolution visuals
Support for Joysticks and gamepads.
RetroArch's disadvantage is that you should spend some time learning how to use it.
Some people may also like to use other emulators like 1964 and Cen64. But note that 1964 has stopped updating for many years and CEN 64 is still in very early development.