DeSmuME Download
DeSmuME is an open-source Nintendo DS emulator available on Windows, macOS, and Linux. It can run commercial or homemade ROMs on the NDS platform. DeSmuME is currently the best available Nintendo DS emulator on PCs because of its accuracy, but it's not flawless.
It's more hardware intensive than any other DS emulator and many features are not supported. For example:
DS Download Play
DS Local Play (local multiplayer)
DS Wi-Fi Play (online multiplayer)
DSi emulation (DSi-enhanced retail, DSi-exclusive retail, DSiWare)
DS/Wii Connectivity
Currently, the latest DeSmuME download is Release 0.9.13. You can get it from this GitHub page. It offers DeSmuME Mac, DeSmuME Windows x64, and DeSmuME Linux. The Linux version is the tar.xz file.
How to Use DeSmuME on Windows
Before you use the DeSmuME emulator, please make sure your PC runs Windows Vista / 7 / 8/ 8.1 / 10 and has Visual C++ 2017 installed. How to use DeSmuME? Here is the guide:
Unzip the DeSmuME download and you will see an executable file (.exe).
Double-click the executable file to launch it.
On the DeSmuME interface, click File > Open ROM and navigate to the Nintendo DS game ROM files. The ROM file should be a .nds file.
DeSmuME will load the game.
Use the Up and Down keys to select the Start Game button and press the X key. Then, you can enjoy the game.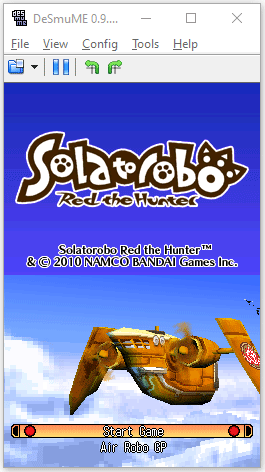 Control
You can use a keyboard to control the game. To know how to control a game on DeSmuME via the keyboard, you can click Config > Control Config. If you want to remap the keys, you can highlight a box and press a key. If all is OK, click the OK button.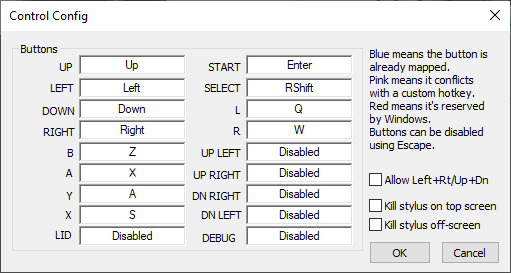 DeSmuME also allows you to use a controller to play the game. You just need to connect the controller to your PC and then go to the Control Config the remap the buttons.
Save State
Clicking File > Save Sate (As) can save the exact spot you are in any game. Later on, you can load the state again.
Cheats
DeSmuME allows you to use cheats. Click Tools > Cheats > Search and you can add a cheat. As for the detailed guide, you can refer to DeSmuME's cheats guide.
Troubleshooting
If the game crashes right after opening or doesn't open at all, the reason may be that the CPU doesn't support DeSmuME.
If the game is slow, you can enable the dynamic recompiler in Emulation Settings or use frameskip as the absolute last resort.
If the 3D is messed up, set it to OpenGL 3.2.
Bottom Line
This post tells you where to get the DeSmuME download and how to use the DeSmuME emulator on Windows. I hope this post can help you.
In addition, MiniTool Partition Wizard can help you clone the system, manage disks better, and recover data. If you have this need, you can download it from the official website.