The Nintendo DS is the most recent handheld system developed by Nintendo. It was released in 2004 and was the first handheld system to feature dual screens. On this device, you can play Mario, The Legend of Zelda, Metroid Prime Hunters, etc.
However, some people may like to play these games on PC via a Nintendo DS emulator. If you are also seeking for a Nintendo switch emulator PC, here are some recommendations for you.
1. DeSmuMe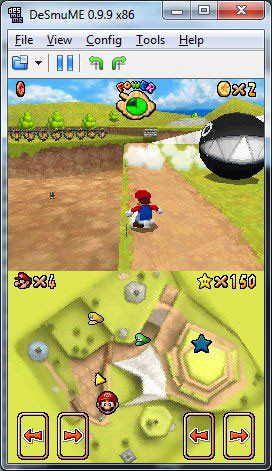 DeSmuMe is one of the best DS emulators for PC. It has the following advantages:
Thanks to being open-source, this emulator is constantly improving.
It allows users to play exclusive DS titles at maximum graphics.
It allows users to customize the graphics and emulation settings based on their system configurations. You can either opt for high graphics quality coupled with mediocre performance or low graphics quality with flawless performance.
It has high compatibility. You can use DeSmuMe on both Windows and macOS.
2. MelonDS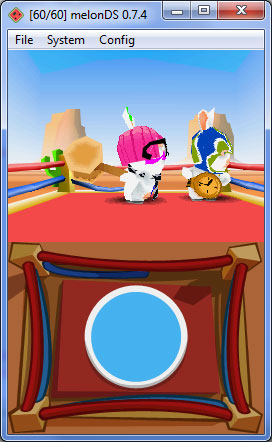 When we talk about best DS emulator for PC, we can't avoid MelonDS. MelonDS is also one of the best Nintendo DS emulator. It has the following advantages:
It has excellent features like OpenGL renderer, 3D upscaling, joystick support, local multiplayer, and online connectivity. (Thanks to OpenGL render, the Nintendo DS emulator allows you to tap in extreme resolutions even with medium performing systems.)
It has high accuracy. 2D & 3D rendering by the MelonDS emulator are almost pixel-perfect.
It can save progress whenever a player wants to and displays live FPS while playing games.
Like DeSmuMe, MelonDS is open-source but it is available for both Windows and Linux.
3. NO$GBA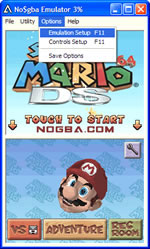 NO$GBA is an ideal emulator for anyone who is rocking an older computer system or wants to enjoy DS games on a low-powered laptop. It has the following advantages:
Although it only has handful graphic settings, you can get good game graphics comparable to DeSmuME with a few tweaks.
It takes very few system resources and works very fast, even on underperforming PC's.
It can be installed on a Windows 10, Windows XP and MS-DOS computer system.
However, NO$GBA also has disadvantages, for example, it is lacking in screen layout features and it is only available on Windows.
4. RetroArch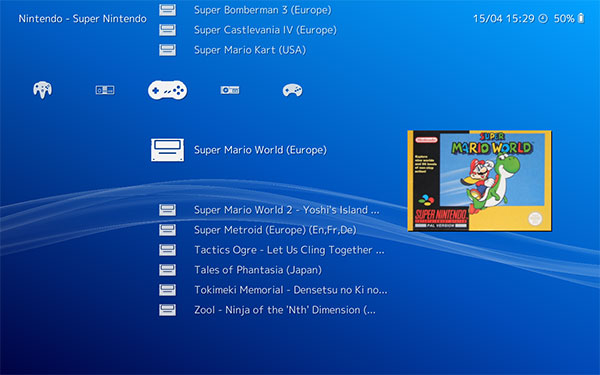 RetroArch is an all-in-one emulator and it can be used to play games of nearly all retro consoles. It has the following advantages:
It can run games from all mainstream retro consoles like NES, SNES, DS, DSi, 3DS, 64, Atari, MAME, and many more.
It has highlights like RetroArch are shaders, netplay, rewinding, next-frame response times, run ahead, machine translation, blind accessibility features, and much more.
It allows you to record your gaming session and even stream your gameplay on Twitch.
It can be installed on Windows, macOS, and Linux.
Its disadvantage is that running games is relatively difficult as compared to the other Nintendo DS emulators here.
5. Citra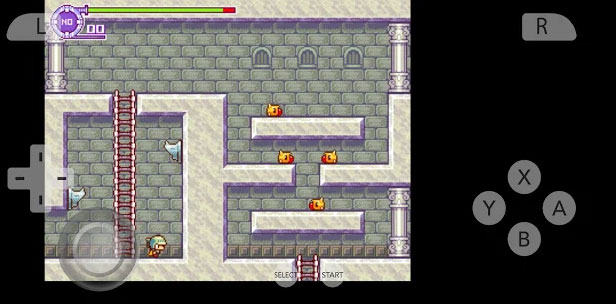 The last NDS emulator for PC I recommend is Citra. It has the following advantages:
It enables users to set internal resolutions up to 4K.
It allows you to run several 3DS titles at full graphics and high resolution, even with a mediocre system.
It has joystick support, screen layout options, and cheat code support. It also offers an in-house screen recorder.
It emulates 3DS local Wi-Fi so that you can play multiplayer with other people running games on the emulator.
It can be installed on Windows, Mac, and Linux.