NKit is the disk image of data extracted from Wii and GameCube games. Sometimes, you may need to convert NKit to ISO. This post from MiniTool Partition Wizard shows you how to do that.
Why Do You Need to Convert NKit to ISO?
NKit refers to Nintendo Toolkit that can extract data from Wii and GameCube games and then make it into a disk image file. The file format of the image can be nkit.iso or nkit.gcz.
As we all know, the Wii and GameCube consoles offer a great many games and they are usually stored in .wbfs format. But if you want to play these games on PC, ISO format is more popular.
If you use ISO format to store all Wii games, the file size can be more than 10 TB. But if you use Nkit to store these Wii games, the file size can be around 5TB. Then, you can use these Nkit files to play Wii and GameCube games on emulator programs such as Dolphin, Swiss, and Nintendont.
However, some people report that they encounter problems when using the Nkit files on these emulators and they want to convert NKit files back to ISO files. Fortunately, the NKit file format is a non-lossy format and it allows users to convert NKIT to ISO.
If you also encounter this problem, you can use this method and then use the ISO file to play these Nintendo games on emulators. 
How to Convert NKit to ISO
To convert NKit files back to ISO files, you need an NKit to ISO converter. The best NKit to ISO converter is the NKit software. How to convert NKit to ISO using the NKit software? Here is the guide:
Tip: You can also use the NKit software to convert NKit to WBFS and then play these games on a Wii or GameCube console.
Step 1: Download NKit from Vimm's Lair. The current version is 1.4 and it offers 3 editions: NKit 1.4 (604KB), NKit 1.4 + GameCube Partitions (5.81 MB), and NKit 1.4 + Wii Partitions (3.89 GB). Download the second or third edition according to your condition.
Step 2: Run the software to convert a Nkit file to ISO file.
Unzip the Nkit package and open the extracted folder. Double-click the exe file to run it.
Drag the Nkit file into the left pane of the NKitProcessingApp software.
Click the Select Mode button and choose Convert to ISO.
Click the Process button and wait until the process is completed.
Now, open the extracted Nkit folder again and navigate to Processed > Wii/GameCube The ISO file should be there.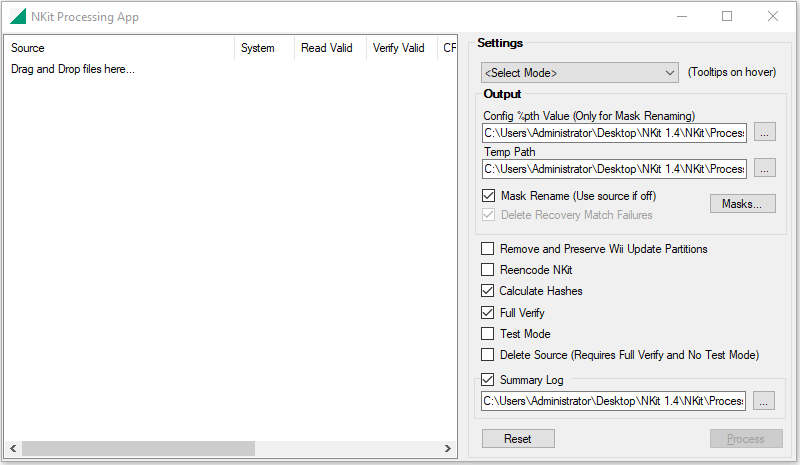 Some people also report that they fail to convert NKit to ISO using the NKit software. Have you also encountered this problem? In this case, you should check whether you have downloaded the wrong Nkit edition. If you download the right edition but fail to convert Nkit to ISO still, you can consider using other NKit to ISO converters.
It seems that there is no other desktop app that allows you to convert Nikit to ISO, but some websites claim that they can help you do that online. You can try them if you have no other solutions.