Summary :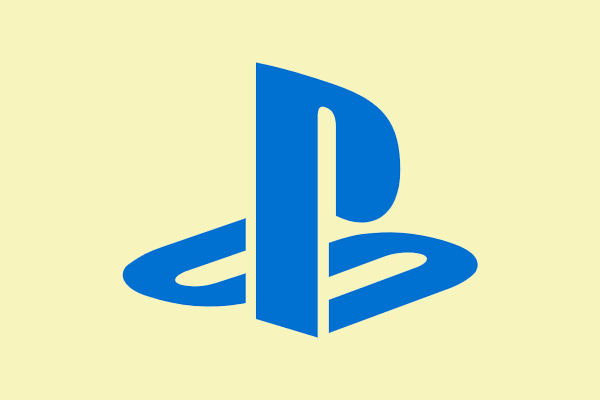 Have you ever heard of PS4 emulators? Is there such things as a PS4 emulator that can be used on a Windows PC? Check out the useful information of PS4 emulators from MiniTool.
What Is PS4 Emulator
PS4 emulator is the software that emulates Sony's PlayStation 4, which allows you to play PS4 games on a PC, android phones or tablets devices. With a PS4 emulator, you can play PS4 game even if you don't have a PS4 game console.
As time goes by, it is possible use PS4 emulator on a Windows PC now. But how to choose a real PS4 emulator? If you want to find a good PS4 emulator by yourself, it is absolutely time-consuming. Luckily, this post has summarized some applicable PS4 emulators that can be used on a Windows PC. If you are interested, you can take the PS4 emulators mentioned in this post as a reference.
The following will show you several PS4 emulators on the net.
"Best" PS4 Emulators
When searching PS4 emulators online, you will probably see the following recommendations:
1. Orbital
Orbital PS4 emulator is the globally accepted PS4 emulator which was developed by Alexander, a famous developer.
Orbital is a low-level emulator that virtualizes the PS4 console operating system rather than the full x86-64 CPU. It can be used on Windows and Linux. For now, program only supports high-powered Windows and Linux PCs, with a minimum RAM of 16GB and a PS4-mirrored processor of x86-64 (with AVX extension).
However, the program is still under development and cannot be used to emulate commercial PS4 games. To overcome, it still has a long way to go. Nevertheless, its build has made great progress.
If you are interested in this PS4 emulator, click here to check it out.
2. PCSX4
PCSX4 is an open source experimental PS4 emulator, which is the first PS4 emulator that allows you to play PS4 games on your PC. It uses OpenGL, Vulkan and DirectX 12 as back-end API renderers, and runs most of the exclusive functions of PS4 on high-end computers.
As for its compatibility, PCSX4 is only compatible with 64-bit Windows 7/8/8.1/10 operating system for a Windows PC. And it also has requirements on the processor the computer uses. To use the PS4 emulator, your processor must be a 4-core processor at least. As for GPU, AXV and SSE-4.2 GPU are recommended.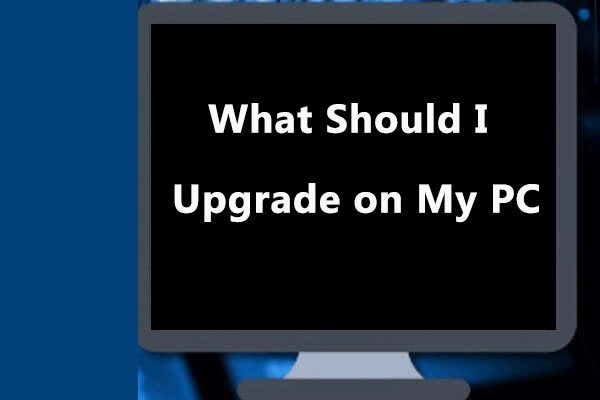 Some users said that their computer run very slow and asked: what should I upgrade on my pc? This post will tell you how to upgrade computer for maximum performance. 
As for the PS4 emulator's performance, PCSX4 can run at 60 frames per second, provided you are running high-end computers equipped with advanced GPU systems, such as AMD Radeon 780 (and above) and GTX 60 (or higher). So if you have a well configured computer, you can enjoy a nearly perfect graphic simulation of your favorite PS4 game on your Windows computer.
It is said that the program for Windows version has more than 290000 downloads. If you are interested in this PS4 emulator for PC, you can get more information from their official website.
3. PS4Emus
PS4Emus was first release in 2013. After more than five years of adjustments, upgrades and modifications, the latest update (optimization package) was released again. And this time, it receives positive views and it is considered as the best PS4 emulator for PC from now on.
This PS4 emulator supports desktop and mobile devices and it can be used on multiple operating systems such as Windows, Mac OS, IOS and Android, which is very convenient. So with the PS4 emulator, you can play PS4 games on your Windows PC directly.
The biggest advantage of PS4Emus is that it has an online server that contains the PlayStation games, from which you can download your favorite games or play them online. Besides, PS4Emus has built-in support for BIOS, which is extremely convenient as you don't need to waste time and data searching for a BIOS on the Internet.
The PS4 emulator offers an acceptable frame rate (FPS). Compared with the original console, there is a slight difference in terms of graphics and soundtrack. And you may experience some lags sometimes, unless you are using a high-end computer.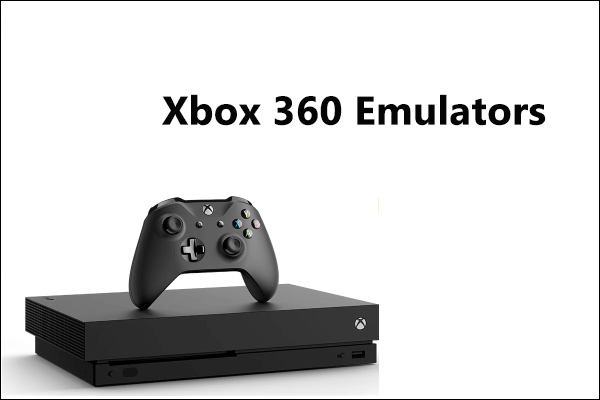 This article will show you 6 Xbox 360 emulators that can be used on Windows PC. With Xbox 360 emulators, you can play Xbox games on your Windows PC directly.
Do They Really Work?
Indeed, the PS4 uses the X86–64 architecture, but is full of custom chips and complex software that requires a very, very powerful PC to run it correctly. Although most emulators claim to support a fair amount of games already, most users report virus errors and found them useless finally.
So the answer is NO, till now a real PlayStation 4 emulation on PC is unavailable...If you want to play a PS4 game, then buy a PS4.