Do you want to play the classic unforgettable Game Boy Advance games on Windows PC? If so, you can read this post, in which MiniTool Partition Wizard recommend 6 best GBA emulators for PC to you.
A Brief Introduction to GBA (Game Boy Advance)
Game Boy Advance, referred to as GBA, is the second-generation portable game console released by Nintendo on March 21, 2001. It is backward compatible with the previous-generation Game Boy games. The biggest feature is the use of a color TFT LCD screen.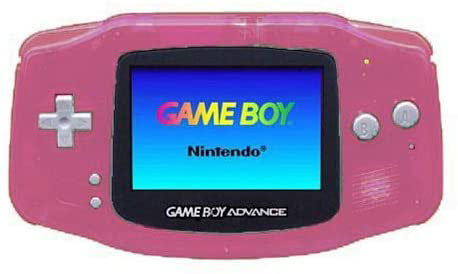 The GBA has two revised models, namely the GBA SP which was launched in 2003 and the GBM which was launched in 2005. Although GBA has been delisted for a long time now, we can still relive those classic unforgettable GBA games through the GBA emulator on a computer or mobile phone.
Best GBA emulator for PC
In this part, I will recommend you top 6 best GBA emulators for Windows PC. Keep reading to get them.
Note: If you want to get a GBA emulator, please download it from its official website. Otherwise, there is a risk of virus infection.
1. Visual Boy Advance
The first best GBA emulator for PC I would recommend is Visual Boy Advance, which is one of the most stable GBA emulators and has been in existence for more than a decade now.
Visual Boy Advance is an open-source and free GBA, GBC, GB emulator software. It supports Windows XP, Windows 7, Windows 8, Windows 10, and also supports MacOS as well as Linux platforms.
However, although Visual Boy Advance is quite successful and very popular, the author has stopped updating for many years.
But because it is open-source, some developers later developed a modified version of VBA-Link that supports online mode, and a derivative version of VBA smooth that has various layer or filter display effects (such as anti-aliasing).
Later, some developers combined the functions of the two versions and released the latest VisualBoyAdvance-M emulator (VBA-M). Many people think that the VBA-M is the most powerful and easy-to-use GBA emulator.
VBA-M is only compatible with Windows and Linux, but not MacOS. Finally, when you install Visual Boy Advance, if it prompts that there is an error such as missing d3dx9_43.dll, please install DirectX 9 and run it again. Even under Windows 10, you still need to install DX9 separately.
2. No$GBA
Another best GBA emulator for PC is No$GBA, which can quickly cover most of the emulation. This simulator can also play Nintendo DS games in addition to being able just to run GBA matches. And there are no issues with the emulation. The games are smooth and the sound is clear.
This emulator has the following advantages:
Capable of running both Nintendo DS and GBA games.
Allows playing multiplayer games.
It is stable perfectly optimized for gameplay.
Supports game controllers.
Its disadvantages are as follows:
No support for Mac or Linux.
Not all Nintendo DS games may be supported by the emulator.
3. RetroArch
The last GBA emulator I'll recommend is RetroArch, which is a multi-system emulator using Liberto development interface. This system uses "cores". Each "core" is essentially a video game emulator and you can install it accordingly. Game Boy, Game Boy Color, Game Boy Advance, PS1, FC, etc. all have "cores" that work in RetroArch, making it possible to play all of them with just one app.
It's open-source and has a high compatibility rate. It is compatible with Windows, Linux, MacOS, Android, iOS, Raspberry Pi, and Apple TV. In addition, it can run on PS3, PSP, PS Vita, Wii, Wii U, Switch and other game consoles. Actually, this thing runs on virtually everything.
However, RetroArch doesn't have quite as many features as individually coded Game Boy emulators and it may be more complicated than other emulators. You'll need to learn how to use it. In addition, it can crash at times. If you are experiencing frequent crashes, try switching to an older version of RetroArch.
4. mGBA
This is an open-source Gameboy emulator that is not affiliated in any way with Nintendo. It allows you to save your games anytime you want, which is different from other GBA emulators. Besides, it also enables you to apply cheat codes during gameplay.
With a simple interface, mGBA helps you play all ROMs easily. You just need to download and open TOMs through the mGBA's toolbar. Aimed at speed, accuracy, and portability, it keeps releasing new updates to add new features and bug fixes. Importantly, it offers you multiple versions to meet the different demands of users.
Even though you have a low-end PC, you can install mGBA on it. All these features make mGBA the best GBA emulator for PC. It works on systems like Windows, macOS, Linux, and Ubuntu. According to your preference, download a suitable version of this GBA emulator PC on its official webpage.
5. BatGBA
BatGBA, a lightweight Gameboy emulator for PC, comes with limited features and options. As a result, you can use this Gameboy emulator on PCs without any difficulty. It allows you to play GB, GBA, and GBC ROMs. You are required to get the original BIOS file to run GBA games smoothly without any hindrance on BatGBA.
It displays the FPS of games while you're playing. In a word, BatGBA is a simple and easy-to-use Gameboy emulator, especially an ideal option for gamers who don't want to get into any technical setting. The drawback is that it has an outdated user interface because it was last updated in 2002.
6. Boycott Advance
Boycott Advance is a Gameboy Advance emulator that can be used on all macOS computers. It's a fully optimized GBA emulator allowing you to play your favorite GBA games smoothly. Its several extra features can be achieved with the help of an Emulator Enhancer.
For instance, you can obtain features like USB joysticks, gamepads, full-screen modes, etc. With a simple and straightforward interface, this GBA emulator PC is worth having a try.