As you know, Xbox Series X|S consoles are popular with gamers across the world. A lot of gamers have bought it. They install dozens of games on it and these games fulfill the internal hard drive's space quickly. Then they would like to increase disk space by using an external hard drive.
Faced with various hard drives on the market, they don't know which to select. What's the best external hard drive for Xbox Series X? Well, this post collects several best Xbox Series X hard drives (including SSDs and HDDs).
Seagate Storage Expansion Card
This is the officially-licensed expansion memory for the Xbox Series X|S console. So, it can be regarded as the best external hard drive for Xbox Series X. As it can keep to the sequential read and write speeds of the internal SSD, you can play optimized Xbox Series X games from it. This is also the only way to play games like that via an external source.
Besides, you won't experience latency while transferring files or loading games from this expansion card. The load time remains short and graphics & textures will load normally. It seems that you are directly working with the internal hard drive.
The Seagate Storage Expansion Card is a two-tone black-and-grey card that can directly plug into the back of your console. You should plug the front grey portion into the special storage slot on the back of the Xbox console. The black back portion is made from plastic and it is easy to grip thanks to little nubs.
It's compact and weighs only 2.4 ounces. It offers you two options for capacity. You can order either 1TB or 2TB. The drawback of this expansion card is its high price. Besides, it's only useful with the Series X/S and it can't be plugged into your computer or any other devices.
Samsung T7 Portable SSD
It is the best external SSD for Xbox Series X|S consoles. It's a sleek and fantastically robust little drive with an aluminum unibody drive. It's less than 0.5 inches thick, 2 inches wide, and 3 inches long. It's available in three colors, including grey, blue, and red.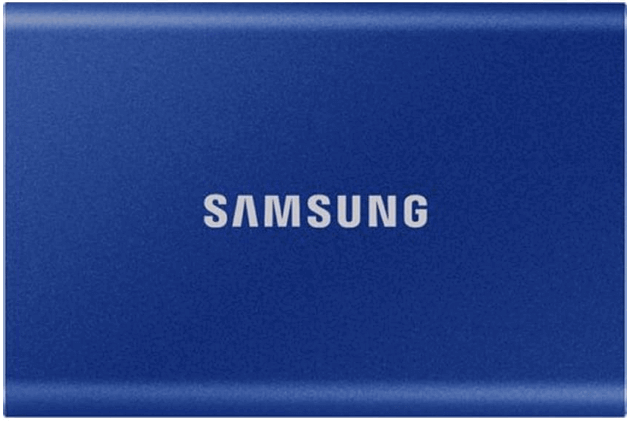 Coming with both a USB-C cable and the USB-A cable, it allows you to connect it to Xbox consoles easily. There are three available capacities for you: 500GB, 1TB, and 2TB. This drive has a maximum write speed of 1,000MB/s, so you can quickly transfer files from your main drive.
The USB transfer cable is only a few inches long, which may affect the connection. However, it is still one of the best SSD external drives for Xbox Series X.
WD BLACK P50 Game Drive
It is measured 2.43 inches wide, 4.65 inches long, and 0.54 inches thick, which is designed to be tough and shock-proof. It has four available capacities, including 500GB, 1TB, 2TB, and 4TB. With a USB Type-C to Type-A cable, this SSD can be connected to your computer, Xbox console, or any other device.
This best external hard drive for Xbox Series X is constructed from blacked-out aluminum, with a ridged top and bottom, and screws at the corners. The words "WD_BLACK" are printed on top in large and block white print, together with the model number.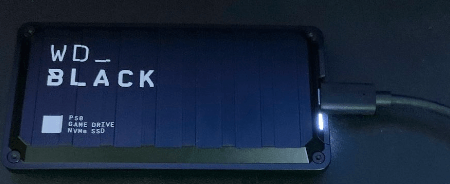 The read speed of this drive can be up to 2, 000MB/s. That's close to this generation of Seagate's performance. By using it, you will get exceptionally fast load speeds.
WD My Passport 4TB
It's a well-built and reliable drive. It works with Xbox One, Xbox Series X, and Xbox Series S consoles. As an HDD hard drive, it has average speeds. It has been tried and tested for years. With a wide range of colors, you can select one as you like.
Seagate Halo Infinite Special Edition GameDrive for Xbox
It is an extraordinarily cool and special edition hard drive to work with your Xbox console. To be specific, it is compatible with Xbox One, Xbox Series X, and Xbox Series S consoles. It is a simply-buy-effective and ever-reliable Seagate external HDD.
Though this drive offers limited speeds, it includes USB 3.0 interface. Therefore, it isn't suitable for gamers who look for optimized game storage and want to play optimized games from the drive. It provides two capacity options for you – 2TB or 5TB.
What makes it become the best external hard drive for Xbox Series X is its incredible design and RGB effects. Besides, it grants you a 2-year warranty.
Best Xbox Series X Hard Drive Management
After buying the best external hard drive for Xbox Series X, you need to format or partition the drive. Otherwise, you can't use it properly. You can do that with the help of MiniTool Partition Wizard. It helps you format and partition the drive easily.
1. Connect the external hard drive to your computer.
2. Download and install MiniTool Partition Wizard by clicking the button below.
3. Launch the software, right-click on your external hard drive, and click Format.
4. Follow the on-screen instruction to finish the process.
5. Right-click on the external hard drive again and click Create.
6. Configure the partition type, size, file system, and other parameters in the next window.
7. Click OK > Apply to execute the operation.