Summary :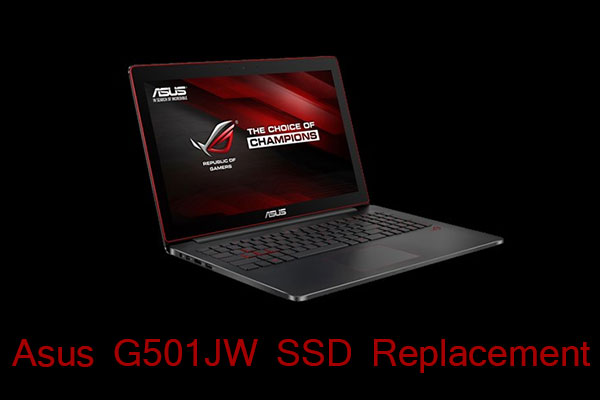 Some people report they have encountered problem when doing Asus G501JW SSD replacement and they want to know how to upgrade Asus G501JW SSD smoothly. In this post, MiniTool Partition Wizard explains Asus G501JW SSD replacement points to you clearly.
Asus G501JW SSD Replacement Problem
The Asus Republic of Gamers series of gaming notebooks has quite the dedicated user base. In that series, the classic Asus G501JW model, released in 2015, was ever popular for its "lightweight".
Nowadays, some users may want to upgrade Asus G501JW laptops to a larger SSD. However, some people report that the newly-installed M.2 SSD is not recognized in the BIOS settings.
Does Asus G501JW support the NVMe M.2 SSD? I got the Samsung 950 pro M.2 SSD NVMe (MZ-V5P256BW) but can't see it in BIOS or even recognised as a connected device in windows... I tried all the recommendations (update bios, etc.) from those posts but wanted to know if there is a solution for G501 or G501 doesn't support NVMe drives? --- rog.asus.com
In this case, what you should do is to figure out what M.2 SSD your computer supports. Asus G501JW laptops will use either SATA 3 M.2 SSDs or PCIE M.2 SSDs, but not both. Therefore, you should figure out which one your unit supports. To do that, you can check the serial number or check with your local ASUS support.
If the M.2 hard drive you bought is the M.2 type your computer supports, but it's still not recognized by BIOS, please read the following post to get solutions: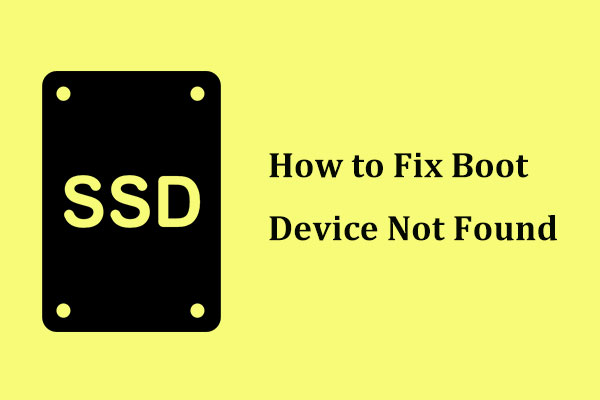 Is your SSD not showing up in Windows 10/8/7? Here are the reasons and the corresponding solutions to help you out without losing data.
How to Upgrade Asus G501JW SSD
I have an ASUS ROG G501JW-CN474T from 2 years ago. I would like to update the SSD to something around 256 GB (or even 512GB?). I have no problem getting to the SSD, removing it and putting the new one in place. Is there anything I should know about how to handle the setup part, where I boot the laptop and need to setup Windows on the drive?....

--- www.reddit.com
In this part, I will show you Asus G501JW SSD replacement in detailed steps. Please refer to the following steps:
Step 1: Buy a compatible M.2 SSD (Is it M.2 NVMe SSD or M.2 SATA SSD that your computer supports).
Step 2: Transfer important files in the original M.2 SSD to an external hard drive. If your computer has two drives installed, you can move the files from the system drive to the other (data) drive.
Step 3: Use a USB flash drive to make a Windows installation media.
Step 4: Remove the old M.2 SSD and install the new one. The step is very simple. You just need to disassemble the bottom panel of the computer and you can see the location of the hard drive. Then, replace the SSD and put back the bottom panel.
Step 5: Insert the Windows installation media (USB drive) into the USB port. Boot into Firmware to change boot order, making the computer boot from the USB drive. Then, install Windows onto the new SSD.
Through the above steps, you can upgrade Asus G501JW SSD, but the games and other apps on the PC should be reinstalled. If you want to upgrade Asus G501JW SSD without reinstalling games and other apps, please refer to the following steps:
Step 1: Buy a compatible M.2 SSD and an M.2 to USB adaptor.
Step 2: Connect the new M.2 SSD to your computer via the adaptor. Then, click the button below to buy MiniTool Partition Wizard.
Step 3: Install MiniTool Partition Wizard and go to its main interface. Right click the system disk and click Copy. Then, follow the wizard to clone all content from the original SSD to the new SSD.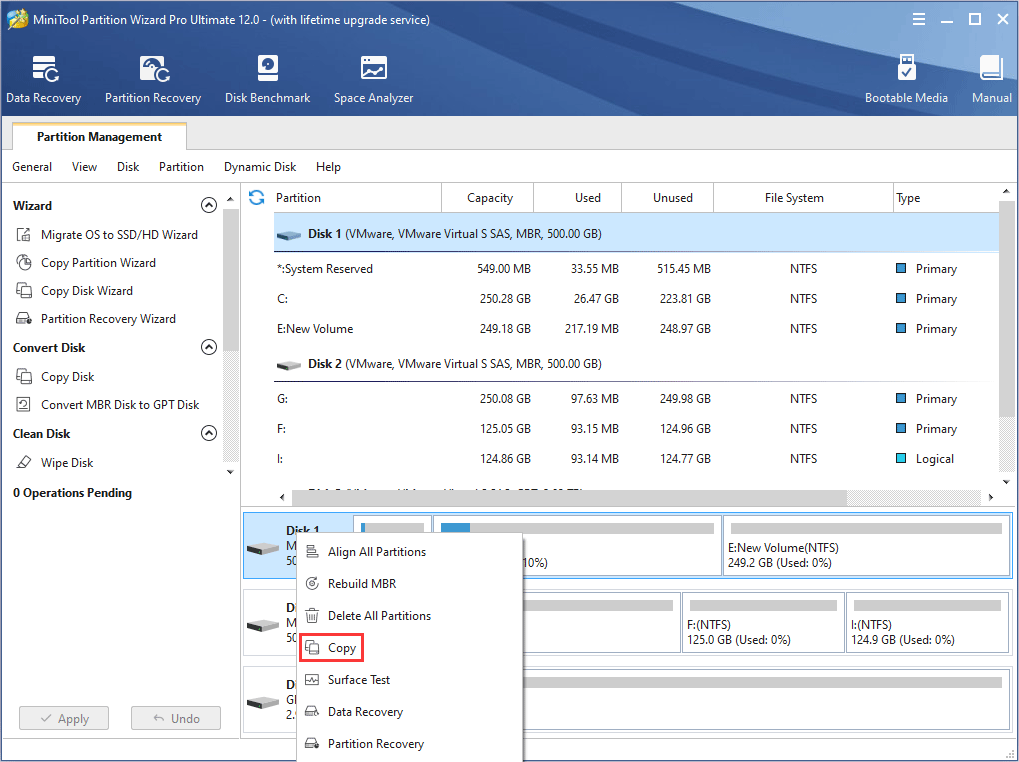 Step 4: Power down the computer and do the Asus G501JW SSD replacement. After that, power on your computer to see whether it can run normally.