Summary :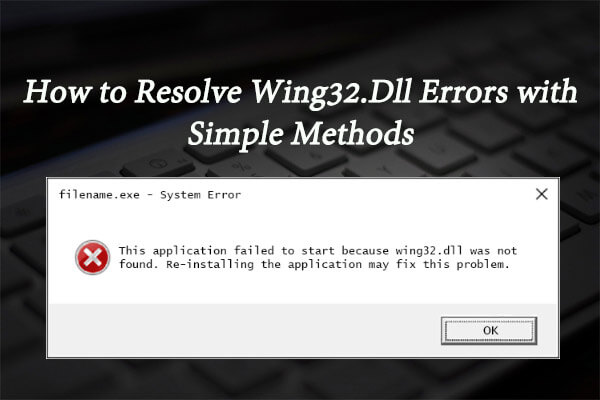 The Wing32.dll errors might come up when you are trying to launching certain applications or games that use the specific file. What can you do if you encounter this issue unfortunately? In this post, several methods from MiniTool are listed for you to fix it.
The wing32.dll file is commonly used by older version of Windows (such as Windows XP) to run the graphical user interfaces for DOS. Nowadays, it has been replaced by the DirectX, but it still used to play some older games or other specific graphical applications.
Sometimes, you might be unable to open such a game or application and receive wing32.dll missing or not found error message. The directly reason for this issue is the removal or corruption of the wing32.dll file. So, you can try getting a fresh file before you use other technical solutions.
Restore wing32.dll file from Recycle Bin.
Copy the wing32.dll from another computer which runs the same system as yours.
Download a new wing32.dll file from the official website.
If the issue still exists, keep on your reading to get more solutions. Without any further ado, lets start our troubleshooting.
Method 1: Run the Program in Compatibility Mode
For old games and applications, you can choose to run them in compatibility mode. You can check the system requirements of the game or application and choose the corresponding OS in compatibility mode.
Step 1: Right-click the problematic game or program and choose Properties.
Step 2: Switch to Compatibility tab and check Run this program in compatibility mode for.
Step 3: Select Windows XP (Service Park 2) from the drop-down list. Click Apply and OK to save changes.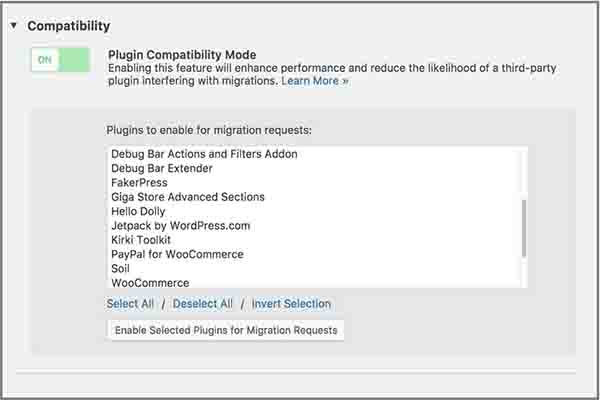 What is compatibility? How to set compatibility mode in Windows 10? How to change this mode in Windows PC? You can find answers from this post.
Method 2: Scan Your System for Virus
It is also possible that the wing32.dll file gets missing or corrupted due to virus attack. So, make a full scan for your computer to remove the virus treats is always a wise choice.
To do that, you can use your preferred antivirus programs or employ the built-in Windows Defender antivirus if you don't install any other antivirus. Here's how to use this utility:
Step 1: Press Windows + I to invoke Windows Settings.
Step 2: Go to Update & Security > Windows Security and click Virus & threat protection in the right pane.
Step 3: When you get into Windows Defender Security Center, click Run a new advanced scan, select Full scan, and click Scan now button.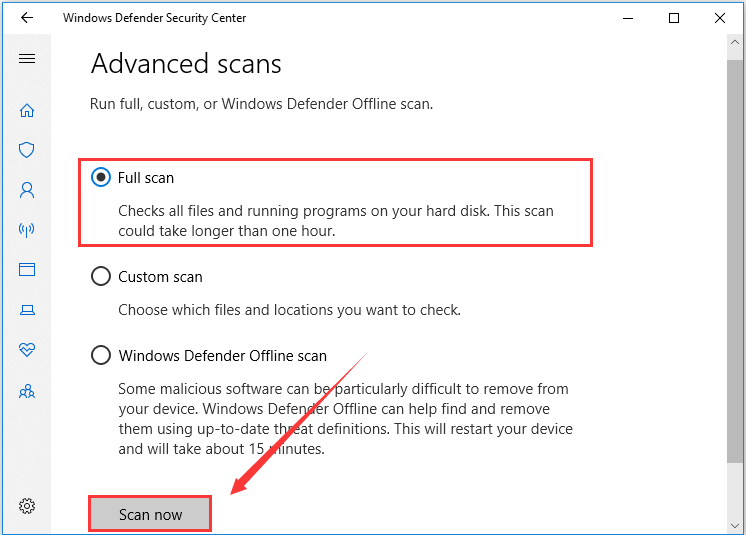 Method 3: Update the Related Driver
Some users reported that they get this issue only when they are playing a 3D video game. In this case, the reason for the issue might be outdated graphics card driver. To get rid of this issue, just update the related driver.
Step 1: Right-click the Start button and choose Device Manager.
Step 2: Expand Display adapters category.
Step 3: Right-click your graphics card driver and choose Update driver.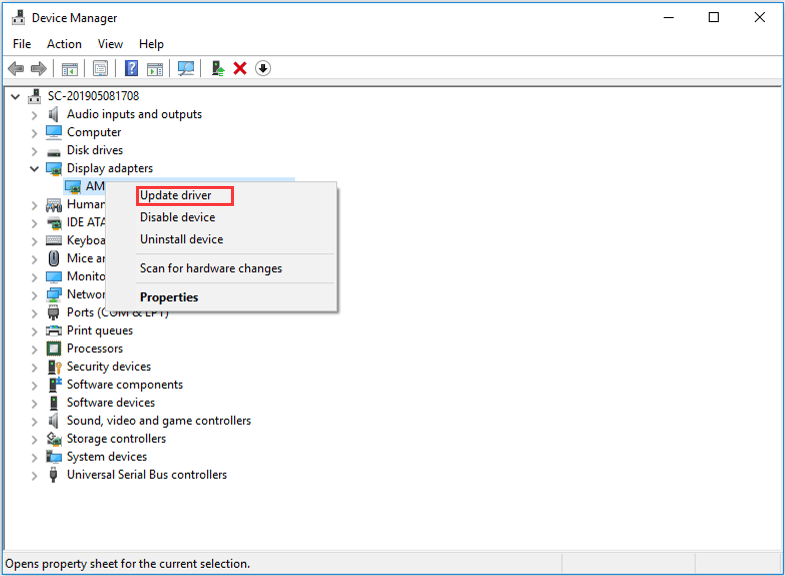 Step 4: Choose Search automatically for updated driver software and then follow the onscreen instruction to complete the process.
After that, restart your computer and check if wing32.dll errors are fixed.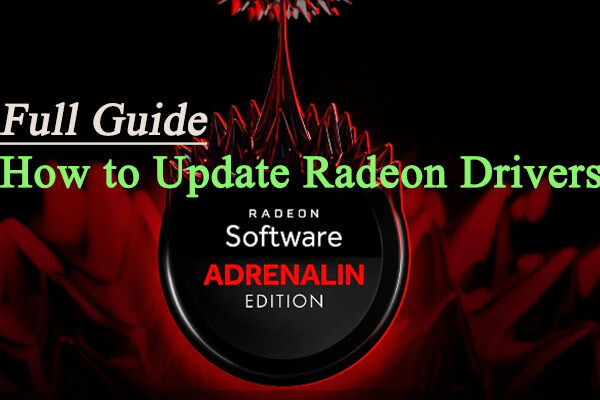 This article aims to show you how to update Radeon drivers on your computer and 4 methods are provided here.
Method 4: Update Your Windows
Besides, you can also update your Windows as Microsoft might have released certain updates that contains patches and fixes for DLL file issues. To update Windows, just go to Settings > Update & Security > Windows Update and click Check for updates button in the right pane. After update your Windows to the latest version, you can check if you are able to launch the game or application.
Method 5: Reinstall the Problematic Program
Finally, if you can run the game or application properly before and the wing32.dll occurs suddenly, perhaps the program itself is corrupted. To fix the issue in this case, the directly way is to reinstall the problematic program. Besides, you can also choose to restore your computer to an earlier date before the error appears. For the detail information, you can check this post.