Summary :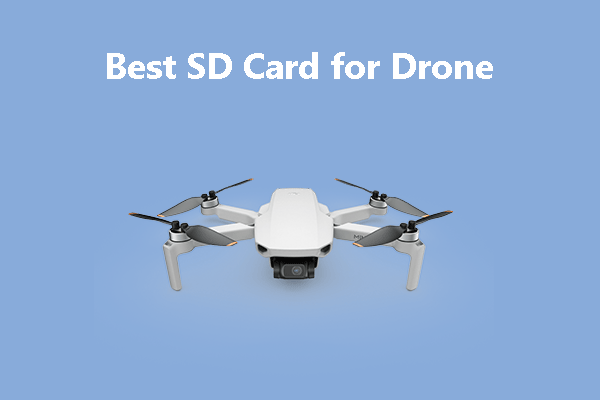 Do you use DJI drones? If so, you may need to purchase or replace the MicroSD card so that you can shoot high-quality pictures and videos for a long time. This post from MiniTool Partition Wizard shows you how to choose the best SD card for drones and recommends you some nice SD card items.
About DJI Drones
DJI is a Chinese technology company headquartered in Shenzhen, Guangdong, with manufacturing facilities throughout the world. It manufactures commercial unmanned aerial vehicles (drones) for aerial photography and videography, and other devices like action cameras, camera stabilizers, flight platforms, etc.
But the most famous product of this company is the drone. As of March 2020, DJI accounts for around 70% of the world's consumer drone market and its products have been used by militaries and police forces.
Some DJI drone series can be used in agriculture or other professional fields. But DJI also provides consumer-class drones, for example:
Spark series (discontinued): this series has only one model and features the mini size.
Mavic series: this series features a foldable design and it is the most popular series. It includes models Mavic Pro, Mavic Pro Platinum, Mavic Air, Mavic Air 2, DJI Air 2S, Mavic 2, DJI Mavic 3, Mavic Mini, DJI Mini 2, and DJI Mini SE.
Phantom series: this series adopts a non-foldable design and uses the quasi-professional-level aerial imaging system. It includes models Phantom, Phantom 2, Phantom 3 Standard, Phantom 3 Advanced, Phantom 3 Professional, Phantom 3 SE, Phantom 4, Phantom 4 Advanced, Phantom 4 Pro, and Phantom 4 Pro V2.0.
Inspire series: it is the DJI's flagship drone series and supports changing lenses. It includes Inspire 1, Inspire Pro/RAW, and Inspire 2.
DJI FPV series: this series has only one model and it is a non-foldable racing drone equipped with VR glasses.
Note: Some of these models or series were discontinued already. You may need to buy a second-hand product.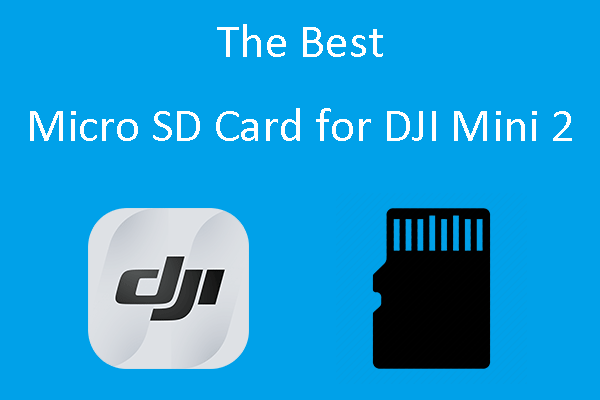 DJI Mini 2 is an excellent small drone, but it doesn't have any internal storage. This post shows you how to choose the DJI Mini 2 SD card.
Best SD Card for Drones
In general, a drone is controlled by a remote controller and both of them will have an SD card slot. The SD card in the drone is used to shoot pictures and videos, while the SD card in the drone controller can be used to sync pictures and videos shot by the drone so that you can see the shooting content more easily.
Tip:
1. A drone can be controlled by a phone app, but some people don't like this design.
2. The sync feature is turned down by default.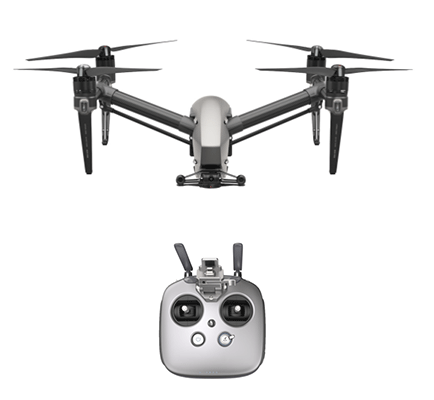 Some drone models will come with an SD card while most of them don't. If your drone doesn't have an SD card, you need to purchase one so that it can store pictures or videos shot by the drone. In addition, if the SD card is too small for you, you can also buy a larger one to replace it.
[Solved] Recover Videos/Photos from DJI Drones and Camcorders
How to Choose the Best SD Card for Drone
To choose a suitable SD card for drone, you should consider the following factors.
1. Speed
Most DJI drones support shooting 4K (3840x2160) videos @30fps while some advanced or professional drones can even support shooting 5.1K (5120x2700) videos @50fps.
Tip: Some drones support using DJI CINESSD, an NVMe PCIe 3.0 SSD with a special shape. With this SSD, the DJI drone can support shooting 6K/30fps and 4K/60fps CinemaDNG and Apple ProRes videos.
In addition, DJI lists the maximum video bit rate of its drones. Bit rate is the number of bits that are conveyed or processed per unit of time. The maximum bit rate of most popular drones are as follows:
Models
Maximum Video Bit Rate

DJI Mini 2
Inspire 2
Phantom 4 Pro

100Mbps (12.5MB/s)
120Mbps (15MB/s)
Mavic Air 2S
150Mbps (18.75MB/s)
DJI Mavic 3
200 Mbps (25MB/s)
Therefore, DJI suggests that the SD card speed should meet at least UHS Speed Class 3 (U3) or Video Speed Class 30 (V30). If an SD card meets the U3 or V30 standard, it means that the SD card has a minimum sequential write speed at 30MB/s. Only such an SD card is the best micro SD card for 4K videos.
Tip:
1. SD cards with 30MB/s minimum sequential write speed can be used to record 1080p/4K videos @ 60/120fps.
2. SD card classes higher than U3/V30 are V60 (60MB/s) and V90 (90MB/s). They can record 8K videos @ 60/120fps.
2. Capacity
When you use a drone to shoot pictures or videos, you may use it for 3-5 hours during the day and then export and edit pictures and videos at night. Sometimes, you may need to use it for 7-8 hours.
Then, how much capacity of SD card do you need to hold videos? To figure out this question, you need to know the average bit rate of the videos.
The following table will show the average bit rate of a video at around 30fps in a certain resolution.
| | | |
| --- | --- | --- |
| Resolution | Video Coding Method: H.264 | Video Coding Method: H.265 |
| 1080P (1920x1080) | 4-8Mbps | 2-4Mbps |
| 2K | 6-12Mbps | 3-6Mbps |
| 4K | 16-32Mbps | 8-16Mbps |
As mentioned above, most DJI drones support shooting 4K (3840x2160) videos @30fps. If you want to shoot higher-quality videos, you can insert a DJI CINESSD. As the above table shows, if you adopt H.264 video coding method, your SD card should write 16-32Mb content per second (2-4MB/s, also around 7-14GB/h).
Therefore, if you want to shoot videos for around 8 hours, 64GB is at least and 128GB is recommended. If you want to shoot videos longer, a larger SD card is also OK.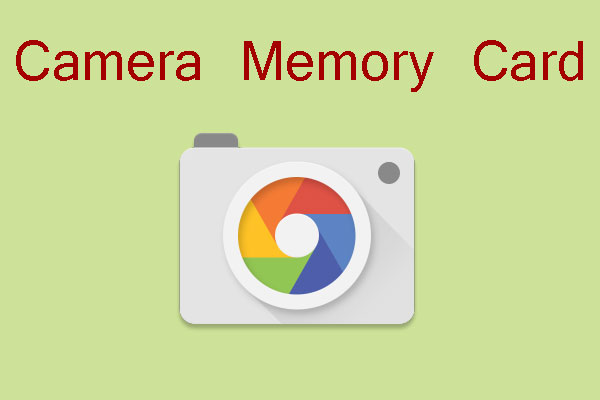 This post shows you how to choose a right memory card for camera and lists some high-performance memory cards as recommendation.
Recommended SD Card for Drone
In this part, I will recommend some nice MicroSD cards to you.
1. SanDisk Extreme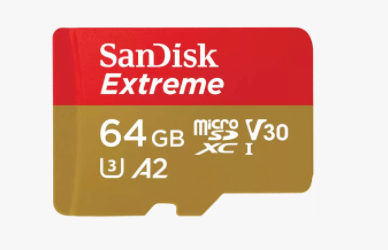 Capacity: From 32GB to 1TB
Speed: up to 60-100MB/s write speed; up to 100-160MB//s read speed
Price: Start from $10.49
SanDisk Extreme is a MicroSD card series recommended by DJI. It offers multiple capacity options and every option meets the U3 or V30 speed level. SD cards with up to 60-90MB/s write speed can handle 4K footage with ease.
Of course, if you want to get a higher-quality SD card, you can consider the SanDisk Extreme PRO series, which provides up to 90MB/s write speed for every capacity option.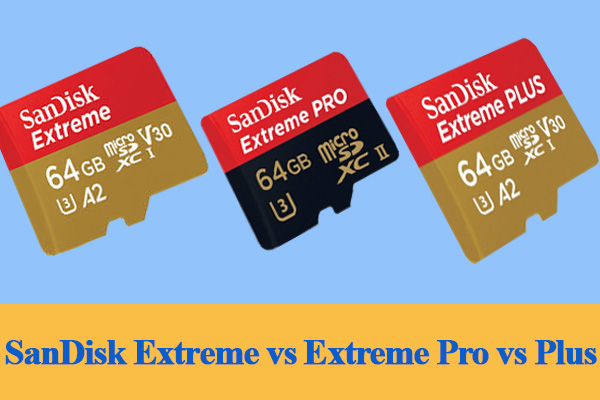 Are you tangled in choosing which SanDisk memory card? A great many people are confused about SanDisk Extreme vs Extreme Pro. Get the answer from the post.
2. Samsung EVO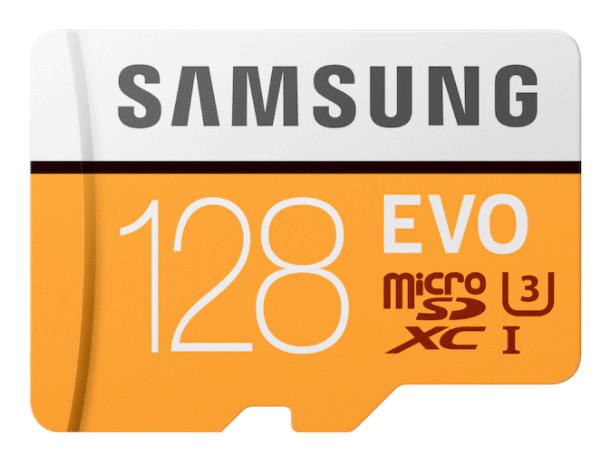 Capacity: From 32GB to 256GB
Speed: up to 100MB/s read speed; write speed is unknown
Price: Start from $7.99
Samsung EVO is also an SD card series recommended by DJI. Not only this series, other Samsung MicroSD card series including Samsung EVO Plus, Samsung EVO Select, and Samsung PRO Plus are OK because they meet the U3 speed level.
But please note that only MicroSD cards no less than 128GB meet the U3 level. Those 32GB or 64GB options don't meet the speed requirements.
Samsung EVO Select vs EVO Plus SD Card - Differences
3. Lexar 633x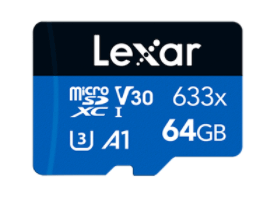 Capacity: From 32GB to 512GB
Speed: up to 100MB/s read speed; up to 45-70MB/s write speed (32GB and 64GB write speed is unknown)
Price: Start from $6.99
Lexar is also a reliable brand of flash memory, developing and selling various storage devices that range from memory cards, USB drives, SD card readers, to solid-state drives. The 633x mark indicates the read speed of the MicroSD card. "X" stands for 150KB/s and 633x means 150KB/s * 633 = around 95MB/s.
Please note that the 32GB capacity option doesn't meet the U3 requirement and it can't be used in most DJI drones.
There are other Lexar MicroSD card series like Lexar 667x, Lexar 1000x, and Lexar High Endurance. All of them can be used in drones. You can choose one as your will.
Format SD Card for Drones
In general, drones can format SD cards themselves. You just need to open the drone (and its remote controller), pair the drone and your phone, go to the drone app, and then you can format the SD card in Settings. In this way, you can format the SD card to a proper file system (FAT32 or exFAT).
However, some old models like Mavic Air don't support the exFAT file system. In this case, if you want to use an SD card larger than 32GB, you need to connect the MicroSD card to a PC and use third-party software like MiniTool Partition Wizard to format it to FAT32. MiniTool Partition Wizard supports formatting a partition up to 2TB to FAT32. Here is the guide:
Step 1: Connect the MicroSD card to a PC via a MicroSD card reader.
Step 2: Launch MiniTool Partition Wizard and go to its main interface. Right-click the partition of the MicroSD card and choose Format.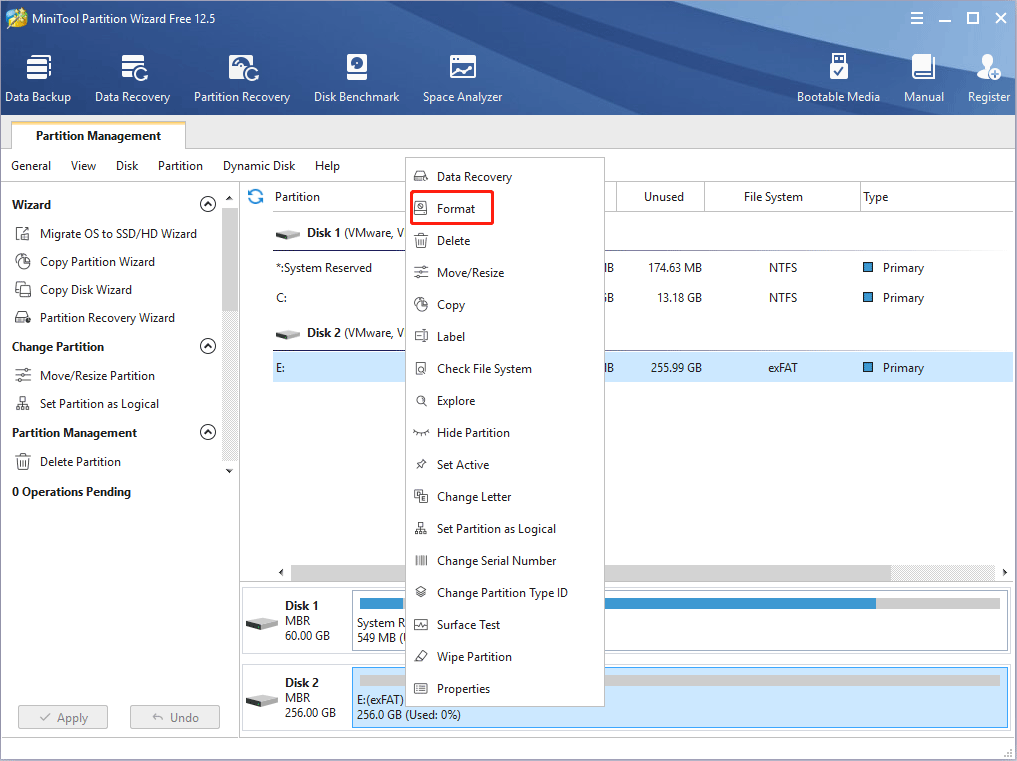 Step 3: Set the File System to FAT32 and click the OK button.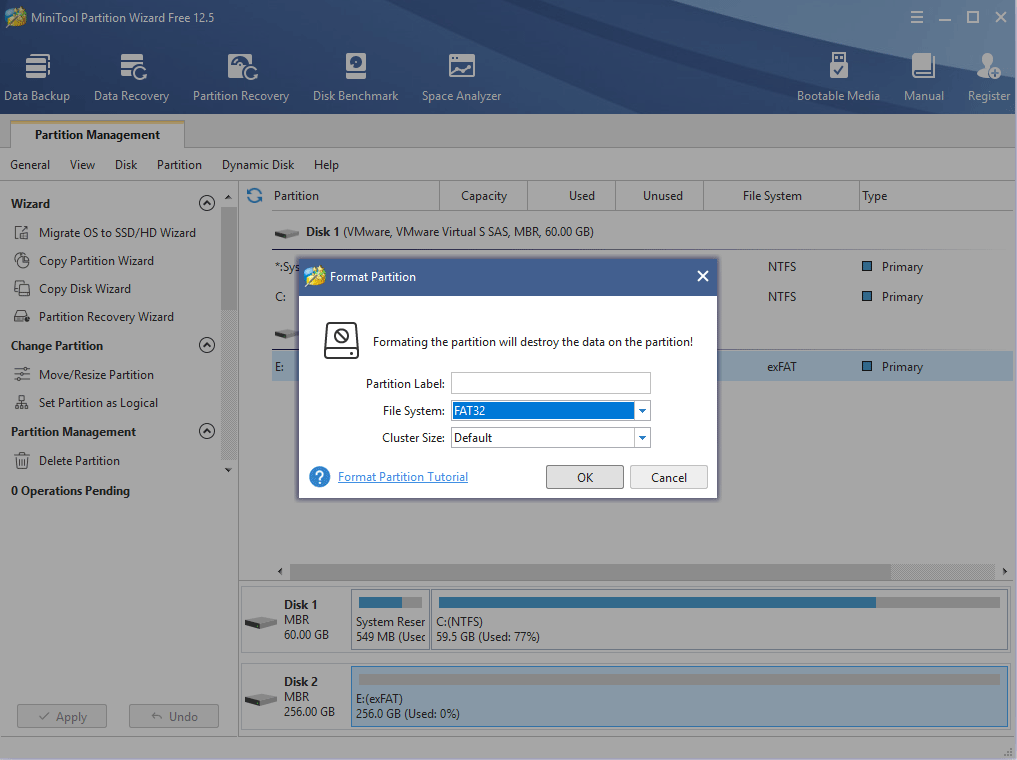 Step 4: Click the Apply button to execute the pending operation.
Here is a post talking about how to choose the best SD card for a drone. It also recommends some nice MicroSD card options and these options are also recommended by DJI. If you have a DJI drone, this post may help you.Click to tweet
Bottom Line
Is this post helpful to you? Do you have other ideas about how to choose the best MicroSD card for a drone? Do you have other ideas about the SD card standard for a drone? Do you know other good SD card options for drones? Please share them with us in the following comment zone.
In addition, if you have other methods to format large SD cards to the FAT32 file system, you can also share them with us. The last but not least, if you encounter problems while using MiniTool Partition Wizard, please feel free to contact us via [email protected]. We will get back to you as soon as possible.