Is there an easy way to reformat LaCie hard drive for PC? Yes, it is. In this post, MiniTool Partition Wizard tells you some useful methods to reformat LaCie hard drive. If you have this need, you can have a try.
Here are 3 easy guides on how to reformat Lacie hard drive for a PC.
How to Reformat LaCie Hard Drive for PC?
A LaCie hard drive is a type of external hard drive that offers high quality, performance, and reliability. It comes in different sizes, shapes, and capacities. LaCie hard drive comes preformatted with the exFAT file system, which allows it to be used on both Mac and Windows.
However, sometimes, you may need to reformat your LaCie hard drive if you want to reuse it with a PC. Formatting is also necessary if you want to change the file system of the drive, for example, from HFS+ (Mac) to NTFS (Windows) or vice versa.
What does formatting a hard drive do? Formatting a hard drive means erasing all the data on it and creating a new structure that allows the computer to read and write data on the drive.
How to reformat LaCie hard drive for PC? You can follow the detailed guide below to reformat LaCie hard drive.
Step 1. Connect Your Lacie Hard Drive to Your PC
You can plug in your LaCie hard drive to your PC using an appropriate cable, such as the USB-C cable, USB 3.0 cable, Thunderbolt cable, etc. You can check the specifications of your LaCie hard drive on the official website.
Step 2. Back Up Your Data
Formatting a hard drive will delete everything on it. So, before you format LaCie hard drive, make sure you backup files that you don't want to lose. If you have already used your LaCie hard drive and have some data on it, you can copy it to another drive or to your computer's internal storage device before formatting.
Step 3. Reformat Lacie Hard Drive
To format LaCie hard drive, you can try the following ways:
#1. Use MiniTool Partition Wizard
MiniTool Partition Wizard is a powerful and professional free partition manager that can help you format the partition easily. In addition, it also allows you to recover data from hard drive, clone a hard drive, migrate OS to another hard drive and so on. To reformat LaCie hard drive using this partition manager, follow these steps:
MiniTool Partition Wizard FreeClick to Download100%Clean & Safe
1. Download and install MiniTool Partition Wizard on your PC. Then launch it to enter its main interface.
2. In the main interface, right-click the partition on your LaCie hard drive and select Format.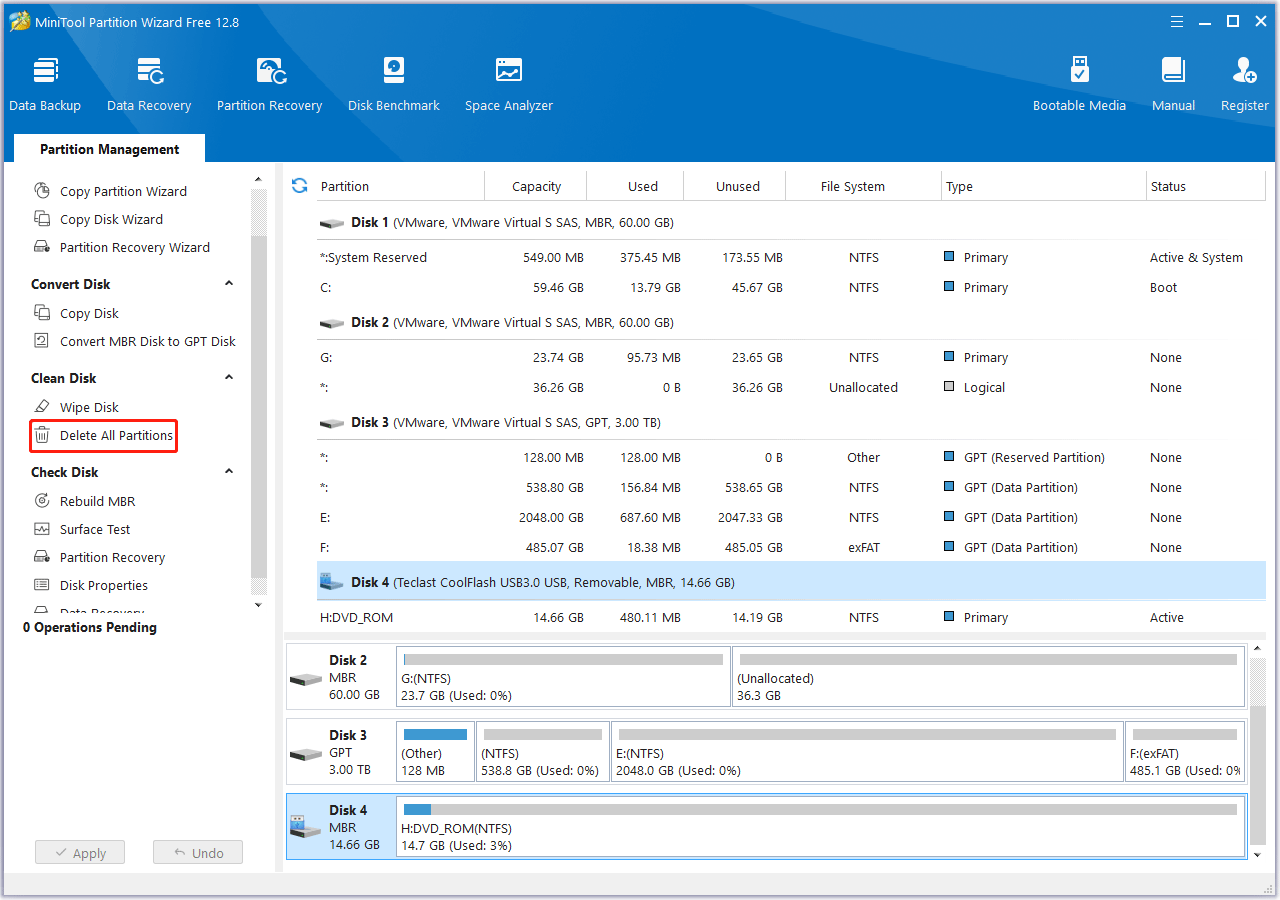 3. In the pop-up window, set the partition label and choose a file system. Then click OK to continue.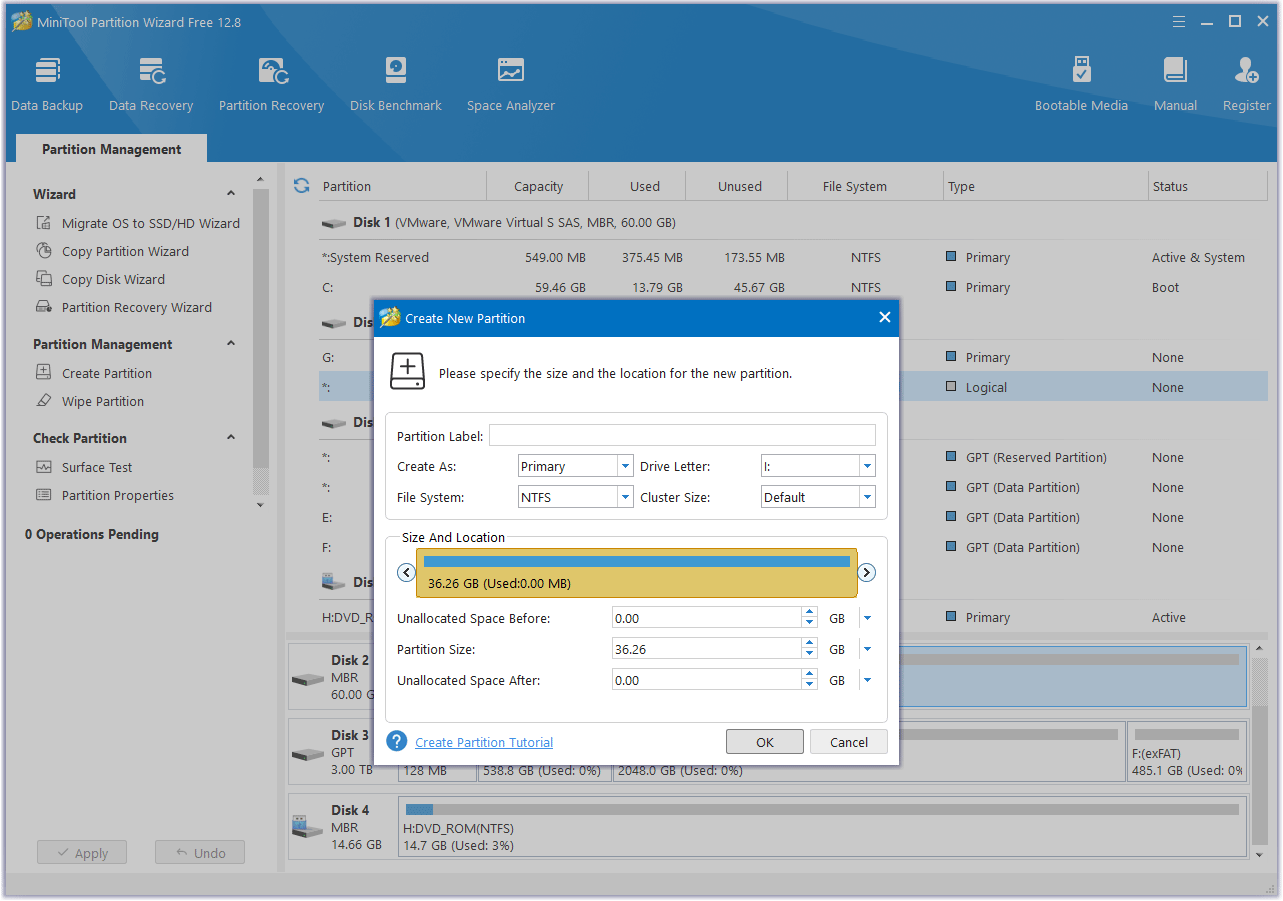 4. Once done, click the Apply button to carry out the pending changes.
#2. Use Disk Management
Disk Management is a built-in utility in Windows that allows you to manage your disks and partitions. You can use it to format LaCie hard drive for PC by following these steps:
1. Press Win + R to open the Run dialog box. Then type diskmgmt.msc and click OK to open Disk Management.
2. In the prompted Disk Management window, locate your LaCie hard drive.
3. Then right-click the disk and select Format. A new window will pop up asking you to choose some options for formatting. Here are some recommendations:
For the file system, choose NTFS if you only plan to use your LaCie hard drive with Windows PCs. Choose exFAT if you want to use it with both Windows and Mac computers.
For the allocation unit size, you can leave it as default.
For the volume label, you can enter any name you want for your LaCie hard drive.
Make sure the Perform a quick format option is checked. This will speed up the formatting process.
Leave the Enable file and folder compression option unchecked unless you want to save some space on your LaCie hard drive.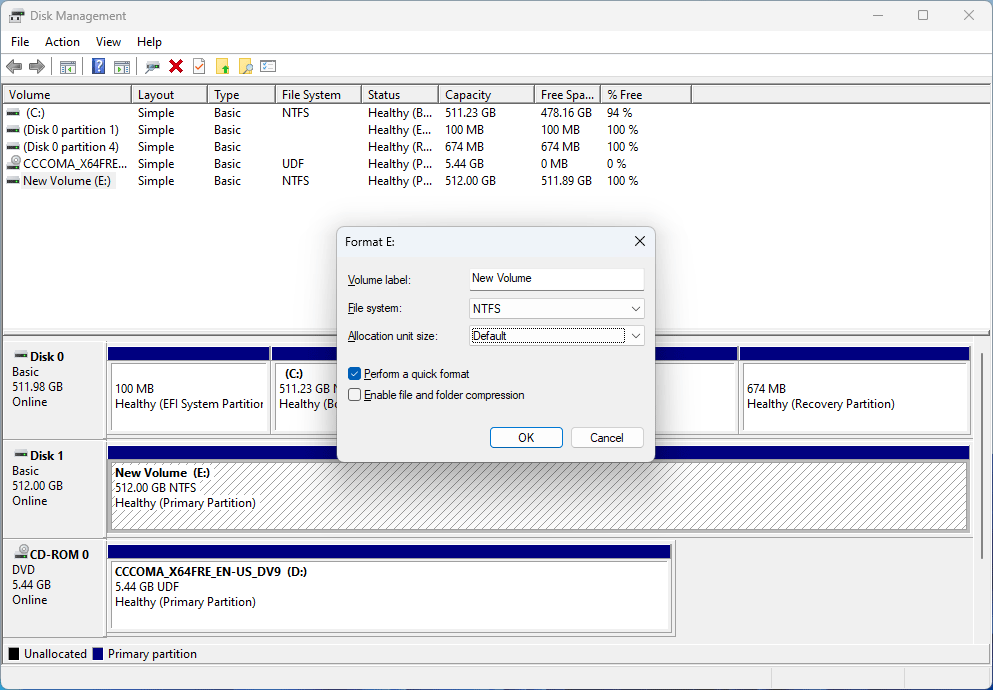 4. Once done, click OK to start formatting your LaCie hard drive.
#3. Use LaCie Setup Assistant
The LaCie Setup Assistant software comes preloaded on your LaCie hard drive. It can help you quickly format the storage device according to your needs. You can use it to reformat LaCie hard drive for PC when your hard drive is first connected to Windows computer.
Launch the LaCie Setup Assistant. Then follow the on-screen instructions to format your drive. Once done, click Next > Finish to complete the formatting process.
Tip: If you have some important data missing during the formatting process, you can try recovering data using MiniTool Partition Wizard. You can see this guide.
If you want to reformat LaCie hard drive for PC, you can read this post to find out some useful fixes.Click to Tweet
Conclusion
Now, this post comes to an end. In this post, we have learned how to reformat LaCie hard drive for PC step by step. Do you have any suggestions or other nice methods? You can feel free to share them with us in the following comment part. In addition, if you encounter any issues while using MiniTool Partition Wizard, you can contact us via [email protected]. We will get back to you as soon as possible.