Are you hesitating to buy a PS5 console or a gaming PC? Which one is better for gaming? Don't worry if you are confused. In this post, MiniTool Partition Wizard provides a tutorial about PS5 vs PC, and you can have a look.
The PlayStation 5 (PS5), the successor to the PlayStation 4 (PS4), is a game console released in November 2021 worldwide. It has been improved a lot in performance than the PS4.
You might wonder whether the PS5 console or a PC is better for gaming. They are quite different in many ways and the answer could vary from person to person. Actually, it depends on your preferences.
Please check this post about PC vs PS5 when you are hesitating to choose PS5 or PC.
PS5 vs PC: Why You Should Buy PS5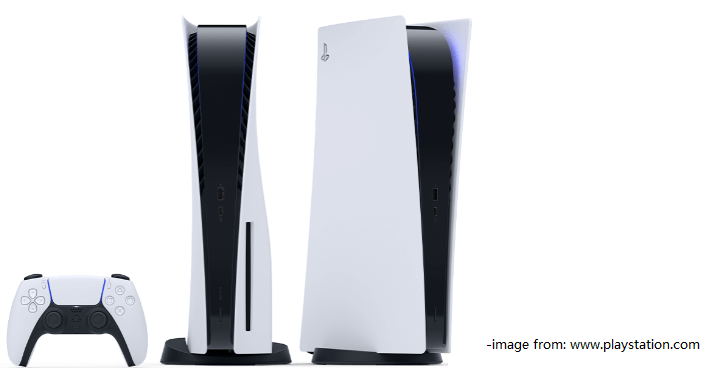 Price
The PS5 console is much cheaper than a nice gaming PC. If you don't plan to cost much on gaming, PS5 is a better choice.
The PS5 console has two versions: PS5 Standard Edition and PS5 Digital Edition. The first one supports disc drives while the second one is all-digital without disc drives.
The price of PS5 consoles might vary from area to area. In the USA, the PS5 Standard Edition costs $499.99 while the PS5 Digital Edition is $399.99. In Australia, the first one is $799.99 and the second is $599.99.
Building a gaming PC is more expensive, especially when you expect high performance. On average, a low-end gaming PC can be built for under $500. Mid-range gaming computers tend to cost between $500 and $1200. If you want a high-end gaming PC, you need to pay at least $1200.
By the way, you don't need to worry about the gaming experience on the PS5 console. The PS5 has better performance than PS4 and you can enjoy your games without concerns.
Exclusive Games
If you want to play extraordinary exclusive games from PlayStation Studios, such as Marvel's Spider-Man: Miles Morales, Horizon Forbidden West, Returnal, and other games, you should buy a PS5 console instead of a gaming PC, as they are not available on PCs.
According to Wired's interview with PlayStation Studio lead Hermen Hulst, over 25 upcoming PS5 games are in development, which means more games will be available in the future.
Comfortability
With the PS5 console, you can sit on a comfy couch with a big TV in front of you and play games with your friends easily and comfortably, instead of sitting around a desktop.
Tip: The PS5 console has been extremely hard to buy, and it sells out in minutes once it appears online. If you want to buy one, you'd better keep an eye on various online stores like Amazon, Best Buy, Walmart, etc.
PS5 vs PC: Why You Should Buy a PC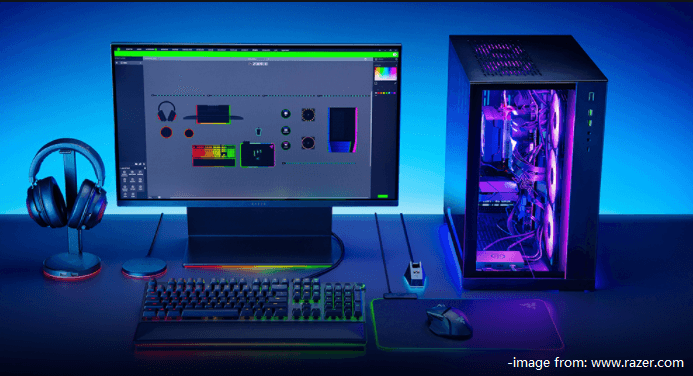 Flexible Specifications
The specifications of PS5 are listed below:
CPU: x86-64-AMD Ryzen Zen 8 Cores / 16 Threads at 3.5GHz (variable frequency)
GPU: Ray Tracing Acceleration, up to 2.23 GHz (10.3 TFLOPS)
Memory: 16GB GDDR6
Internal Storage: Custom 825GB SSD
Expandable Storage: NVMe SSD slot
External Storage: USB HDD Support
Video Output: HDMI Out port, support of 4K 120Hz TVs, VRR (specified by HDMI ver 2.1)
There are more choices for the hardware specifications if you decide to buy a gaming PC, and the hardware is easy to upgrade when you expect better performance or when hardware failures happen.
More Games
Usually, more games are available on a PC than the PS5 console. PC players can get games from various digital game stores, such as Steam, the Epic Games store, Origin, Uplay, Bethesda.net, Blizzard Battle.net, etc.
If you are a game lover who wants to try many different games from different stores, a gaming PC might be better for you.
More Functions
Of course, a gaming PC can do more than gaming. If you need to frequently use other features such as video editing, programming, software testing, and so on, you should choose a PC.
That's all about PS5 vs gaming PC. Now, it's your choice to decide which one to buy!