Have you ever received the error message unable to connect to world in Minecraft? It's annoyed, but don't worry. Here are 3 solutions offered by MiniTool Software. You can try them one by one to solve the problem.
Minecraft, a sandbox video game, is popular among game lovers. Players can create their own world in the game and they need to focus on building and surviving. Besides, there is a close community which enables multiple players to interact and communicate with each other on a single world.
However, some players report that they received the message unable to connect to world in Minecraft Windows 10 when they tried to connect with friends' worlds. They cannot join to their friends due to this error and it's really annoying.
If you're bothered by the same problem, you can try the following methods to solve it.
Tip: Before you try the methods below, please make sure that there is no problem with your Internet connection.
Method 1: Re-add Your Friend
When you see Minecraft unable to connect to world error, you should try restarting the computer and the game. If you still receive the error message, you may need to remove your friend and then re-add him/her back.
Then check if you can connect to your friend's world. If it's still not working, you can try the next method.
Method 2: Check Windows Firewall
If Minecraft is not allowed in Windows Firewall, you might get Minecraft windows 10 unable to connect to world. So, you need to check your Windows Firewall settings and make sure "javaw.exe" is allowed.
Tip: If you're using third-party antivirus software, you may also need to disable it temporarily.
Step 1: Press Win + S to open Search. Then type control panel and press Enter to access Control Panel.
Step 2: Select View by: Large Icons from the upper right corner, then choose Windows Defender Firewall.
Step 3: In the pop-up window, click Allow an app or feature through Windows Defender Firewall from the left pane.
Step 4: Locate "javaw.exe". If it's checked, you can move on to the next method. On the contrary, you need to click Change settings option and then check both Private and Public box.

Then you can relaunch the game and check if you still receive unable to connect to world in Minecraft.
Method 3: Update Your Network Driver
Minecraft unable to connect to world issue could also happen due to corrupted or outdated network driver. So, you need to keep your network driver up to date.
Here is how to update the network driver.
Step 1: Type the command "devmgmt.msc" in Run window to open the Device Manager.
Tip: You can open the Run window by pressing Win + R key.
Step 2: Double-click Network Adapters. Then drivers related to your network will be listed under it.
Step 3: Right-click the driver which you are using currently, and then select Update driver from the menu.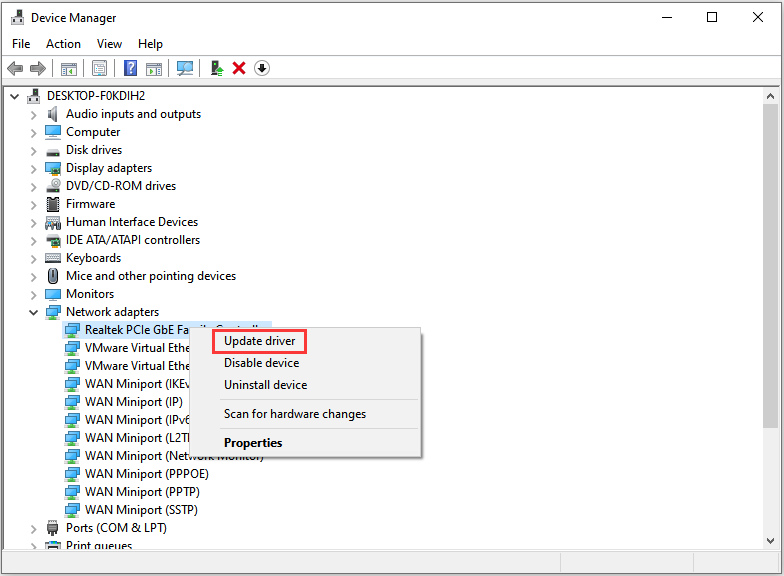 Tip: Each driver under the Network adapters corresponds to a network. You may find many drivers when you have more than one networks. You can check the driver name from Network & Internet settings.
Step 4: In the pop-up window, click Search Automatically for Updated Driver Software. Then follow the onscreen instructions to finish the operation.
If the above method failed to update drivers, you can use a professional third-party program to update drivers. Driver Easy Pro can detect all outdated drivers and update them with just one click. Here is the guide:
Step 1: Install Driver Easy and launch it. Click the Scan Now button.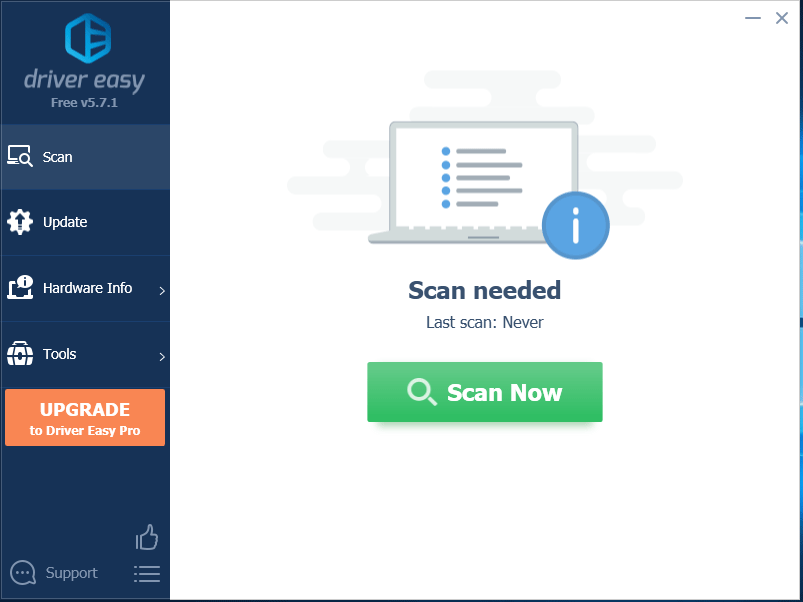 Step 2: After the scanning process is completed, click the Update All button to download and install the latest drivers for all devices with outdated drivers.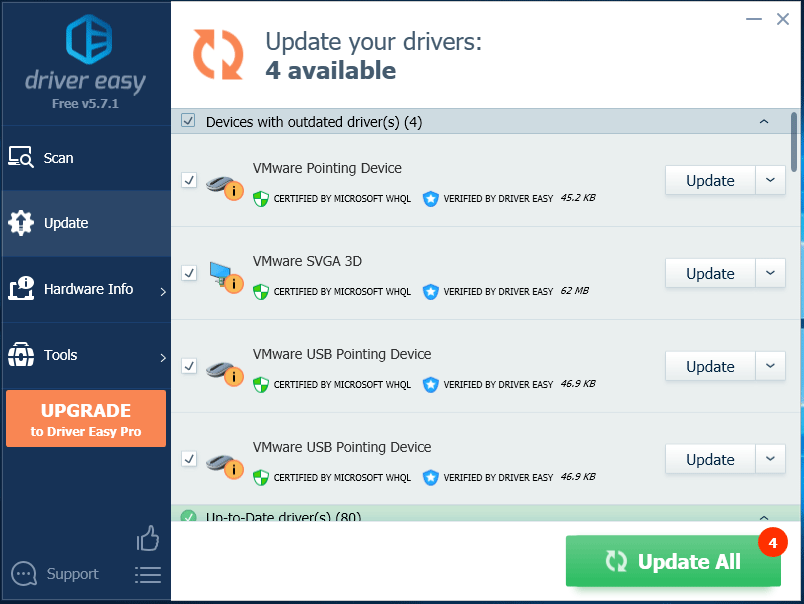 After installed the latest update, you need to restart the computer and check if the problem disappears.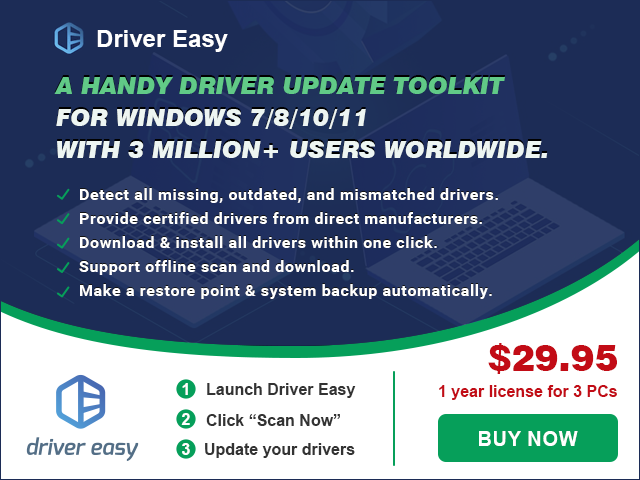 By the way, Windows 11 is available now. Click here to see how to get Minecraft on Windows 11.
Minecraft Unable to Connect to World FAQ
How do you add friends on Minecraft?
Open Xbox app and add your friends to the Xbox friend list.
Launch Minecraft and select Play
Access your Realm and click Edit
Click Members to check all the friends and other general users on Minecraft.
Click the invite button next to the name of your friends to add them.
Why can't I join my friend's Minecraft world?
If you can't join your friend's Minecraft world, it is possible that you are using a different version of the game. Besides, the problem might also appear when there is something wrong with your network or Network driver.
How to fix Minecraft unable to connect to world?
Re-add your friend
Check your network connection
Check Windows Firewall
Update your Network driver