Using a driver manager to update a driver might be super easy, but some users are worried about the utility security. IObit Driver Booster is one such utility. Is it safe to use? The software security is discussed in this post from MiniTool Partition Wizard.
Is Driver Booster Safe?
IObit Driver Booster is developed by the IObit company, a well-reputed company that was found in 2004. The IObit company designed the program to make driver management easier on Windows easier – the program can detect outdated device drivers, find the latest driver versions online, then download and install them to update the drivers — and eventually boost the computer performance.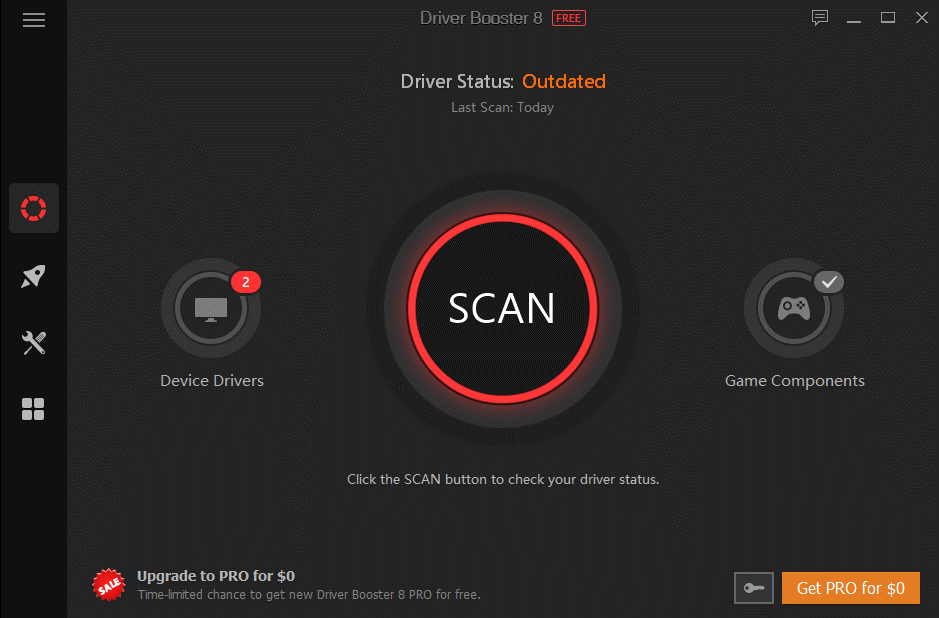 Well, is IObit Driver Booster safe to use? The program is controversial. Some users advocate the program and they voiced on malwaretips.com:
I have been using driver booster for more than a year now, without any problems! So, it is safe, the program makes a backup of your current drivers before updating to the newest ones!
Yes, IObit Software is safe to use. Remember to download from their website or another trusted mirror. When installing be aware of what may be bundled in the installer, ie. Adware (toolbar) may be presented.
So do I! I have been using it for almost 2 years now and not a problem!
I have used both and can I personally feel that Slim Drivers is better at doing its job, but I can honestly say that DB was safe when I used it about a year or so ago. As we all know, all Iobit free versions try to "convince" you into buying their products, but in no way was I ever infected by any crapware/malware.
I'd say it is as safe as Slim Drivers (same sort of backup help) …
Moreover, as above mentioned, the program is developed by IObit and the company would not let install malware on your computer.
However, IObit Driver Booster is also be regarded as a hazard. There are some reasons.
Firstly, many experts who know much about the program technicalities do not advise using such program and other programs, similar to the former.
Secondly, some antivirus programs consider it as PUA (Potentially Unwanted Application), not providing any utility and consuming the system resources. But there are voices that it is a false alarm because IObit Driver Booster installs software (the drivers) on its own, which is kept strict by the antivirus programs.
Is driver booster safe? All in all, IObit Driver Booster is a legitimate program on its own.
Whether to Use IObit Driver Booster?
IObit Driver Booster could be helpful to fix the issue that is caused by outdated drivers. Certainly, using Device Manager, the built-in Windows tool, is also quite useful.
If you want to try the program, please make sure your computer meets the following software system requirements.
System Requirements of IObit Driver Booster:
Windows 10, 8.1, 8, 7, Vista, XP (either 32-bit or 64-bit).
About 1 Gb of free disk space.
At least 1024 x 768 screen resolution.
If your computer does meet these requirements, you can go to the official website to download IObit Driver Booster and install it on your computer.
If you have installed IObit Driver Booster and want to remove it, please refer to the tutorial to see how to remove IObit Driver Booster.
Bottom Line
It is never pointless to ask about the program's security before installing it on your computer. As to the question "is Driver Booster safe", the answer is positive as long as you download it from the official website.