When Hulu login failure happens, you will receive error messages like "Your login has been blocked" and "Your login is invalid. Please try again". Why Hulu login has been blocked? The following section summarizes the potential reasons for you.
Reasons behind the Hulu Login Blocked Issue
What causes Hulu login blocked? Well, the Hulu account can be blocked due to multiple reasons. The list below shows you some possible causes of the Hulu login failure.
Wrong Hulu account login credentials
Issues with Hulu subscription
Glitches with the Hulu app or browser
Outdated Hulu app
Hulu server errors
Violating Hulu Terms of services
Method 1: Check If Your Login Credentials Are Correct
You should check if you enter the wrong login credentials the first time you encounter the Hulu login failure. For instance, you input the email address, username, or password incorrectly while logging in to the account. Your Hulu account will be locked after a few wrong entries. Then you need to prove your identity to unlock the account.
Method 2: Reset Hulu Password
You may forget the Hulu password and enter the wrong one, which causes Hulu login blocked. If so, you need to reset your Hulu password. Go to the hulu.com/forgot page, enter your email address, and then click on the REQUEST PASSWORD RESET button.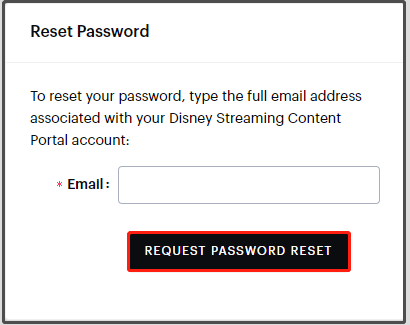 Then check your email box and find the password reset email. After that, reset the password via that email. If you don't receive the email within 15 minutes, check if it is in your spam/junk folders. Besides, you should reset the password as soon as possible after you receive the email as it will expire after 3 hours.
Method 3: Restart or Update Hulu
As glitches with the Hulu app also result in Hulu login failure, try performing a restart after the error occurs. You just need to close your Hulu app and then run it again. If you are on the TV or mobile device, you need to power off it and then turn on it to restart Hulu.
Another way to get rid of the "your login has been blocked Hulu" error message is to update Hulu to the latest version. To update Hulu on TV, you can refer to this guide: Update Firmware and Apps on TV [LG, Sony, VIZIO, and Apple]
On mobile devices, update the app from Apple Store or Google Play Store. Find the latest version of Hulu, and then download and install it on your phone.
Also read: Get Samsung TV Software Update | Solve Issues with the Update
Method 4: Clear the Cache of Hulu and Browser
After the cache files pile up, you will encounter various errors. Hulu login blocked is one of them. In this case, you should clear the cache manually. According to your device, follow the corresponding steps.
On TV
The specific steps vary on different TV types and brands. The following steps are general guidelines.
Click on the Home button on the remote control.
Go to Settings > Apps > System apps > Hulu.
Tap on Clear cache.
Click OK to confirm the operation.
On Mobile Device
Here, we show you how to clear caches on an Android device.
Step 1: Open the Settings application on your device.
Step 2: Click Apps > Hulu.
Step 3: Choose Manage store from the given options.
Step 4: Click Clear cache.
On Web Browser
If your browser is Google Chrome, you can refer to these steps.
Step 1: Run Google Chrome to enter its main interface.
Step 2: Click on the three-dot icon at the upper right corner of the web page.
Step 3: Tap Settings in the drop-down menu.
Step 4: Click Privacy and security > Clear browsing data.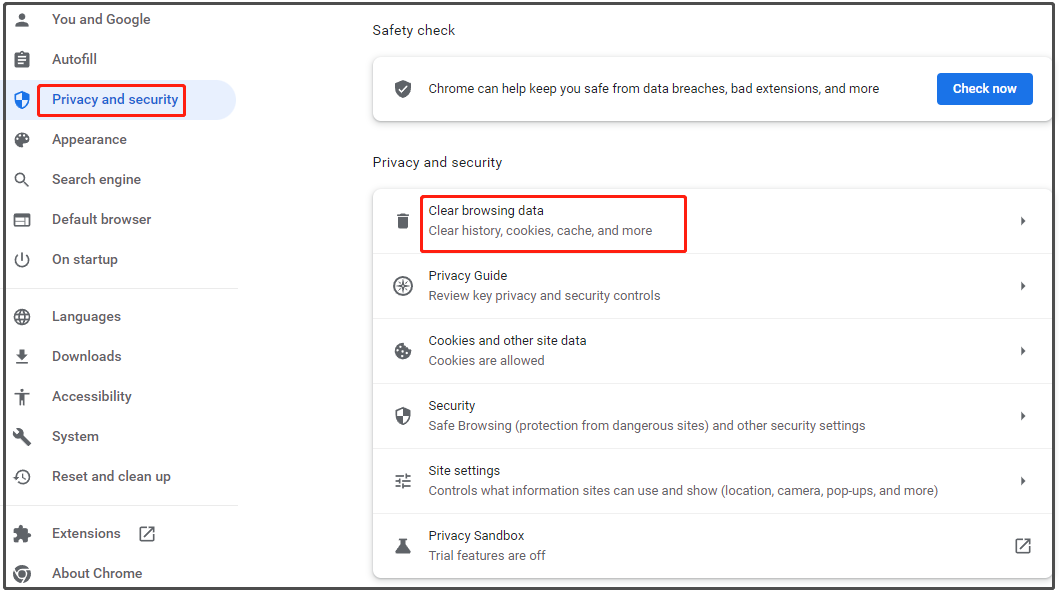 Step 5: Check the type of data you would like to clear and the time range (last hour, 24 hours, 7 days, 4 weeks, and all time) that the data is stored. For instance, you can delete Browsing history, Cookies and other site data, Cached images and files.
Step 6: Finally, click Clear data to execute the operation.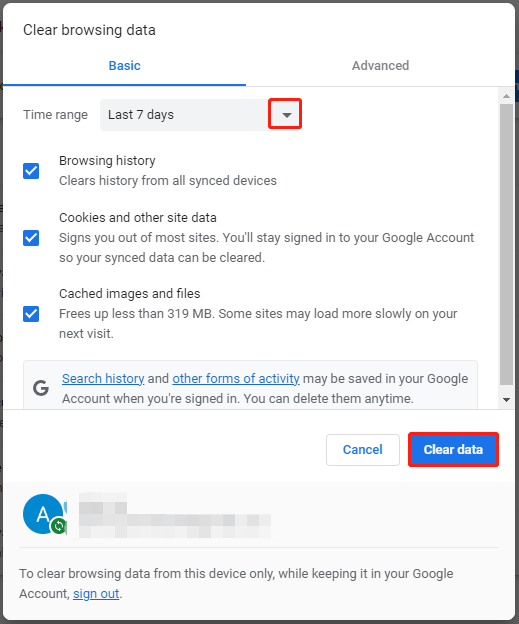 Step 7: Now, check if the "Hulu your login has been blocked" issue is solved.
Method 5: Activate the Hulu Account
You are required to activate your Hulu account while using additional packages like Disney+ Bundle, Spotify Premium for Students + Hulu, and Hulu with Sprint Unlimited. To activate Hulu on TV, please refer to these steps.
Launch the Hulu app. When you are prompted with the Welcome screen, choose Log In.
Choose Activate on a computer.
See the Activation Code on the next screen.
Go to the Account Page.
Find the Watch Hulu on Your Devices
Input the activation code on the TV's screen.
Further reading:
If you encounter errors related to hard drives or partitions, try using MiniTool Partition Wizard. It helps you solve issues like Disk Management Format option greyed out, hard drive not showing up, BOOTMGR is missing, can't delete files from SD card, etc.