Summary :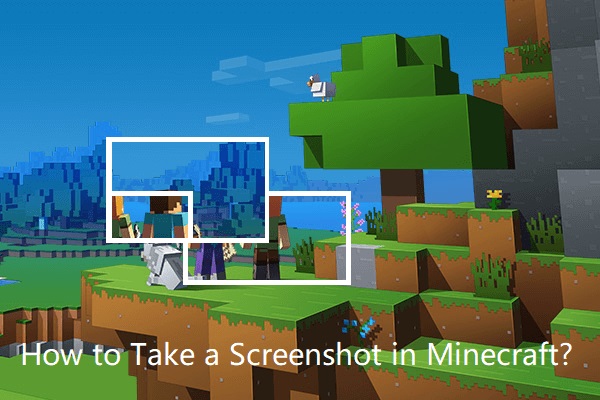 The following content will focus on how to take a screenshot in Minecraft in different editions or on different devices. If you want to learn more about Minecraft video game, just visit MiniTool partition software.
When you are playing Minecraft you may come across some highlight moment or some beautiful scene, you may want to take a screenshot of it and share it with others.
How to Screenshot in Minecraft Windows 10 Edition
Way 1. Use Windows Game Bar
Press Windows + G keys to firstly open the game Settings overlay. Then, click the Minecraft screenshot button (the camera) under Game Capturing to take a screenshot.
The screenshots taken by Windows Game Bar are saved in its Gallery.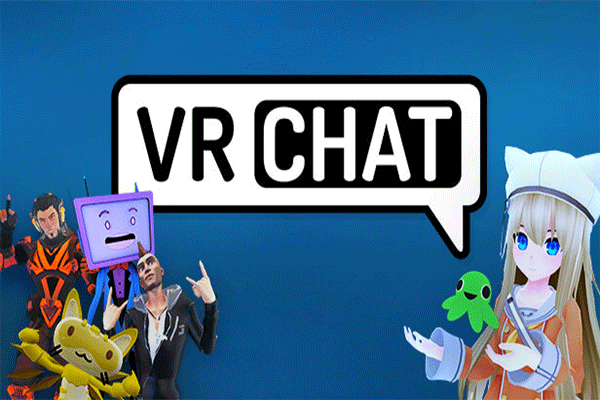 How to record from Microsoft game DVR VRChat cover by Xbox Game Bar in Windows 10? This post will guide you step by step.
Way 2. Print Screen
You can make use of the hot keys Windows + Alt + Prtscr to take a screenshot of the whole monitor.
How to Take a Screenshot in Minecraft Java (PC)
You can take Minecraft screenshots by pressing the default F2 key on Windows systems. Also, you can customize the screenshot key through Options > Controls > Miscellaneous.
Java Edition Alpha: F1 + F2
You should first of all press the F1 down. Then, position the camera. Finally, press F2 to take a screenshot in Minecraft.
Java Edition Beta: F2 / Shift + F2
You can take a screenshot of Minecraft only by pressing F2.
By pressing Shift + F2, you can call an unfinished experimental screenshot utility which will attempt to produce a screenshot of super high resolution; it will be a huge 645 megapixel TGA screenshot with a resolution of 36,450×17,700 pixels.
Java Edition: F2
You can take Minecraft screenshot with the help of F2 key. Also, you can customize the path of the location to save screenshots.
Minecraft Screenshot Saving
The screenshots will be automatically saved in the "screenshots" folder in the .minecraft file directory and with a name based on the current date and time in this format: YYYY-MM-DD_HH.MM.SS.png.
For instance, if a Minecraft screenshot is taken on August 1st, 2020, at 9:46:26 AM, it will be named as "2020-08-01_09.46.26.png". If more than one screenshot is saved at the same second, a version number will be appended to the end of the screenshot name like "2020-08-01_09.46.26-1.png".
On Windows PCs, Minecraft screenshots are stored in the .minecraft\screenshots folder within AppData\Roaming. As for how to access Minecraft screenshots folder, the Minecraft screenshot folder can be accessed by entering %appdata%\.minecraft\screenshots in the File Explorer address bar. It can also be obtained through Settings > Resource Packs > Open resource pack folder (going up one level).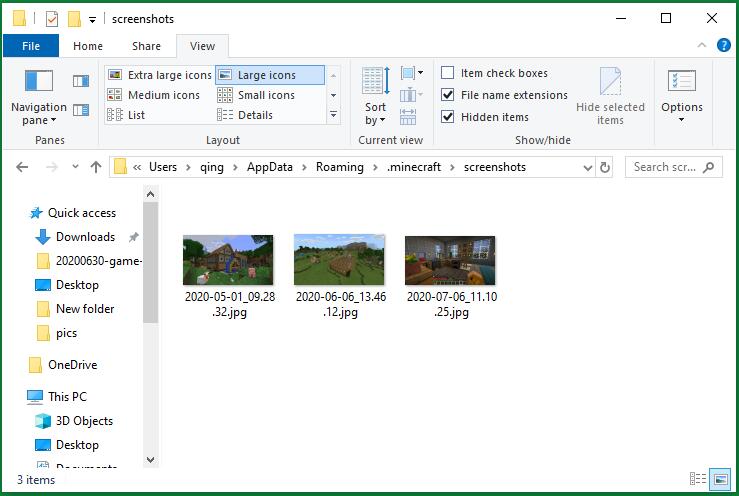 Specially, for Windows 10 operating system version of Bedrock Edition, you are able to specify where to find Minecraft screenshots, where are Minecraft screenshots saved, where does minecraft save screenshots. The default Minecraft screenshot location is C:\Users\<username>\Videos\Captures. You can personalize your own screenshots saving address in the notification message showing up immediately after a screenshot is taken.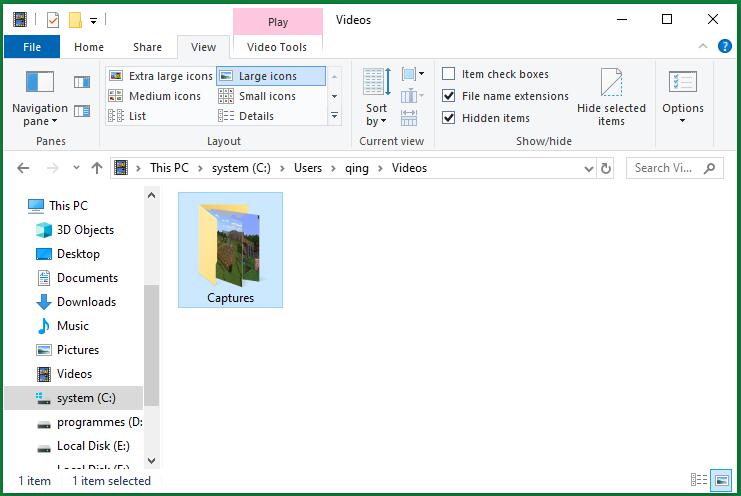 Minecraft Screenshot Options
By default, the screenshots of Minecraft look exactly the same as the screen while gaming. Yet, it's possible to specify what items are shown on the screenshot by pressing the following control keys.
F1 – By pressing F1, it will hide heads-up display elements like hunger bar, experience bar, health bar as well as any held features. In multiplayer situation, it will also hide the nametags of the players and the server chat.
F3 – By pressing F3, it will display the debug screen showing entity count, coordinates and other things. You can also pull up debug screen with debugging charts by pressing Shift + F3.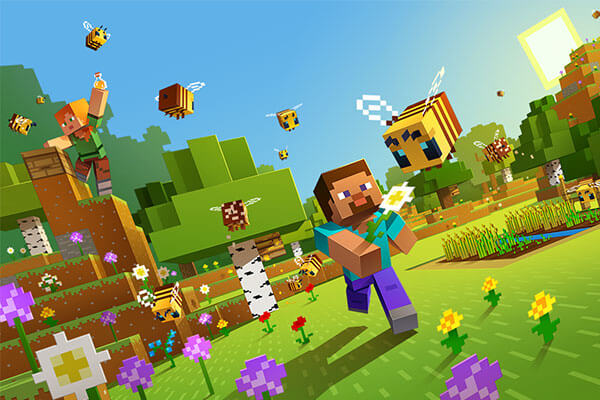 This article offers 4 aspects with 20 methods for how to make Minecraft run faster on Microsoft Windows 10, either desktop or laptop.
How to Take a Screenshot in Minecraft on PS
Capture a screenshot on PS Vita
Just Press PS + START buttons and the screenshot is taken.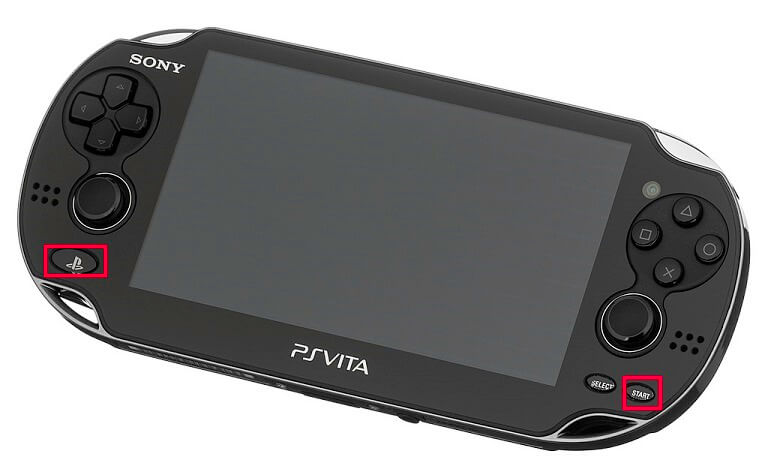 Take a screenshot on PS4
You can directly hold the SHARE button on the console to take a screenshot. Or, just tap the SHARE button to trigger a menu with options to take a screenshot, record video and share captures; then choose the take a screenshot option.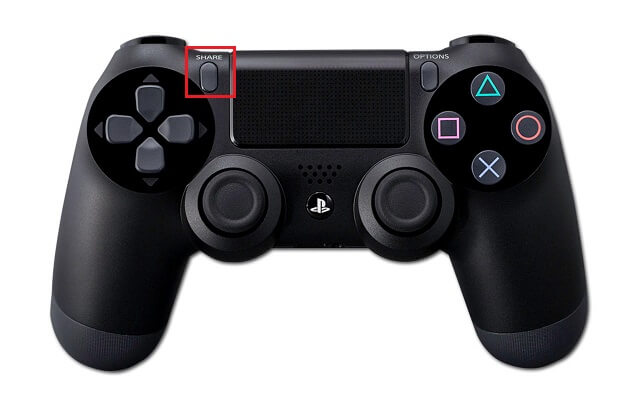 On PS3
There is no built-in screenshot tool. You can take a search and find out whether there is third-party application which can take a screenshot of Minecraft on PlayStation 3 now.
Tip: All screenshots taken on PlayStation are saved in the Photos folder.
How to Take a Screenshot in Minecraft Xbox
On Xbox One Edition
Double tap the Xbox button on the controller. Then, press the Y button to take a screenshot.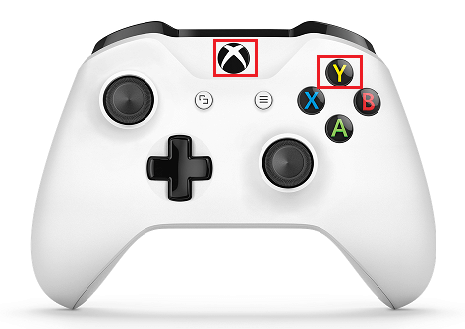 As for how to find Minecraft screenshots, after taking a screenshot, log into your Xbox Live account on xbox.com. Then, you'll see the screenshot in the Captures part in your profile page.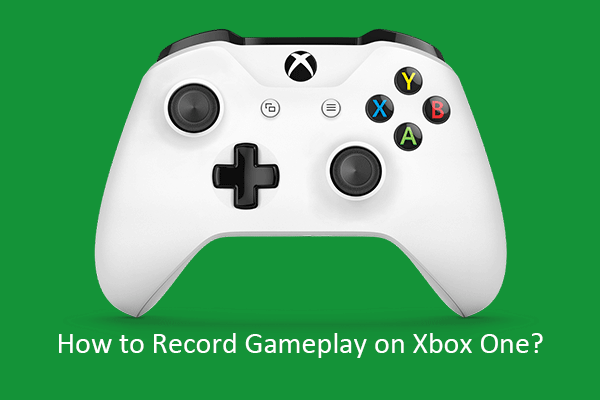 How to record gameplay on Xbox One in 4 different methods? Read through this essay and find out the solutions.
On Xbox 360 Edition
Similar to PS3, there is no official screenshot capturing function.
To Make a Conclusion
In general, there are two methods to take a screenshot of Minecraft game. On the one hand, you can rely on the built-in feature of the game itself to take screenshots. On the other hand, you can use the function of the playing device to capture the screen of the game.