This post focuses on drag clicking, including its definition, benefits, test, operation, etc. In a word, it is a comprehensive guide on drag clicking. You can learn the steps on how to drag click on any mouse and recommendations for the best drag clicking mouse from MiniTool.
What Is Drag Clicking
Drag clicking, also called fazer clicking or tap clicking, is a clicking method that you drag your finger across the left or right mouse button in a forceful manner, causing your mouse to register more clicks. High clicks per second (CPS) are required in games like Minecraft, Roblox, Clicker Heroes, etc.
The more CPS you have, the more frequent and quick action you will do in games. Hence, your game performance across numerous different games will be improved after you master drag clicking. Additionally, it also helps you go through some tedious tasks faster. However, drag clicking also has some drawbacks.
For instance, it puts enormous pressure on mouse switches which reduces their service life sharply. Moreover, some Minecraft servers (like Hypixel, SaicoPVP, Mineplex, etc.) dismiss drag clicking as an unequal advantage and ban gamers doing them.
If you want to know the specific clicks per second, you can perform a drag clicking test. To do that, navigate to this website and click on the Start button. Then click on your mouse in the Hit me like a pro section on the next page. After you finish the drag clicking test, click OK on the prompted window to see the result.
Tips:
1. The mouse used for performing drag clicking should have a particularly sensitive clicking wing. Otherwise, the result of the drag clicking test will be affected. It's recommended to use gaming mice like Razer, Steelseries, and Golorous to conduct a drag clicking test.
2. To boost CPS, you can use various tapes such as silicone grip tape, Razer tape, Electric tape, etc. When performed correctly, drag clicking can help you achieve up to 32 clicks per second.
How to Drag Click on Any Mouse
Before you drag click on your mouse, you can make some preparations. They are summarized as follows.
Ensure that your mouse is clean.
Wipe your hand to avoid having your finger slipping.
Placing your hand on the mouse.
Flick your wrist at an angle and press the button in a downward direction.
Here is the tutorial on how to drag click on any mouse.
Step 1: Open the Run window by pressing Windows and R keys.
Step 2: Type control in the Run window and click OK.
Step 3: Double-click on the Mouse option in the Control Panel window.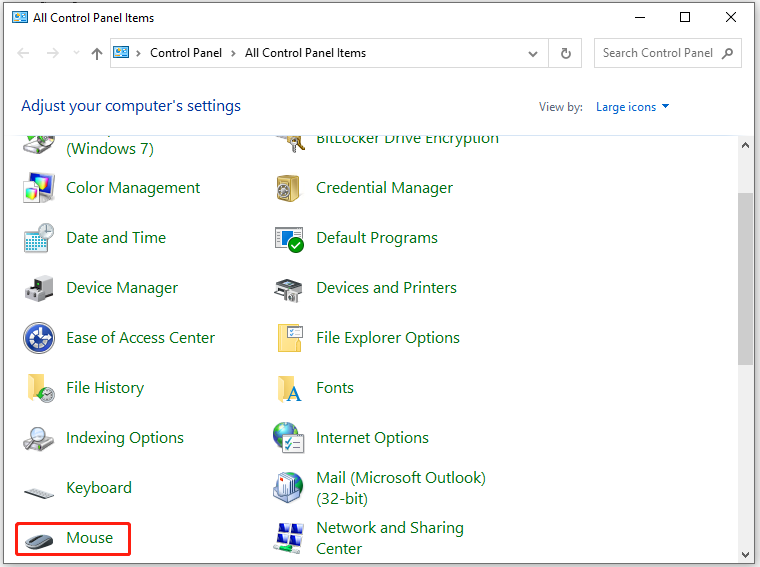 Step 4: Navigate to the Buttons tab and ensure that your mouse's extra buttons are set to default. Then click OK to save changes.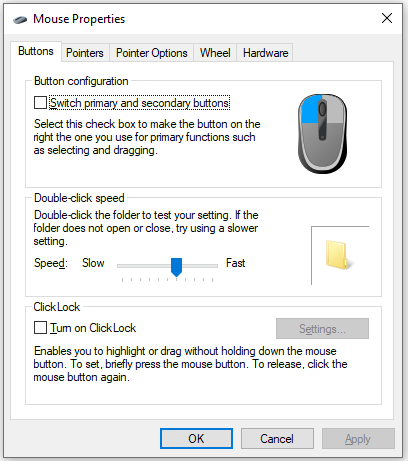 Step 5: Type notepad in the search box and then click Open under the Notepad app.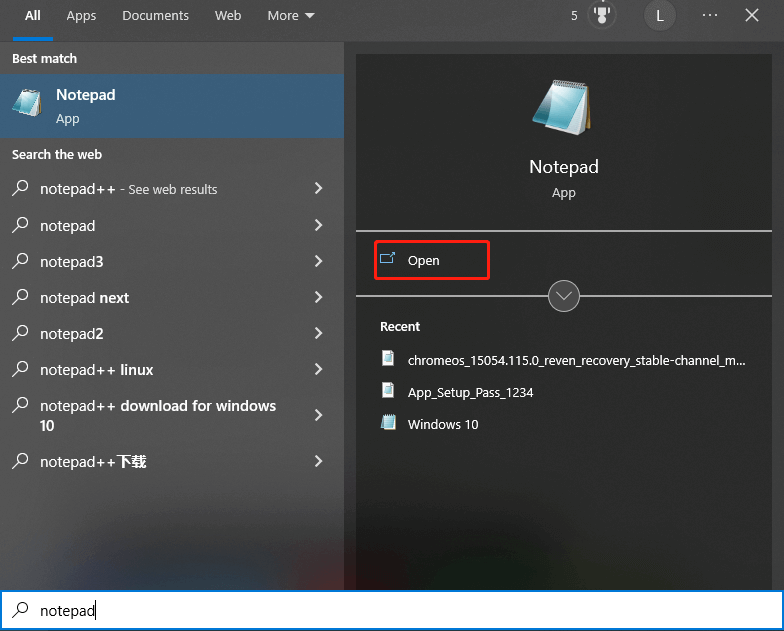 Step 6: In the opened Notepad window, click on the Edit menu and then click Select all.
Step 7: Keep pressing Shift + right button on your mouse without releasing the left button until you drag a couple of couple pixels. Then you will notice that it highlights the selected text in Notepad.
Best Drag Clicking Mouse
The best drag clicking mouse should the two qualities – a matt grippy surface (to facilitate drag clicks) and high-quality mouse switches (Omron, Kailh, or Opticals) to withstand the pressure of drag clicking better. What is the best drag clicking mouse? Well, here are some recommendations.
Roccat Kone AIMO
Razer DeathAdder Elite
Corsair Gaming M65
Corasir Glaive
Logitech G600
Further reading:
In addition to high CPS, you can also optimize your computer to improve game experience. Then MiniTool Partition Wizard comes in handy. Being a great PC optimizer, it is capable of improving your PC performance. For instance, it can increase disk space, remove junk files, check hard drive for errors, recover deleted files, and so on.