It is common to encounter high CPU usage but low GPU usage issue, but many people are confused about it. How to get rid of that issue? In this post, MiniTool provides you with 6 solutions to it. You can pick one randomly.
The high CPU usage but low GPU usage issue usually occurs during gameplay. For instance, it may happen when you play games like Overwatch, Battlefield 5, Call of Duty Warzone 2, Black Ops 4, and PUBG. What to do if you experience the high CPU low GPU error? Well, there are several solutions for you.
Solution 1: Disable All Power-Preserving Modes
Step 1: Type edit in the search box and then click Edit power plan under the Best match section.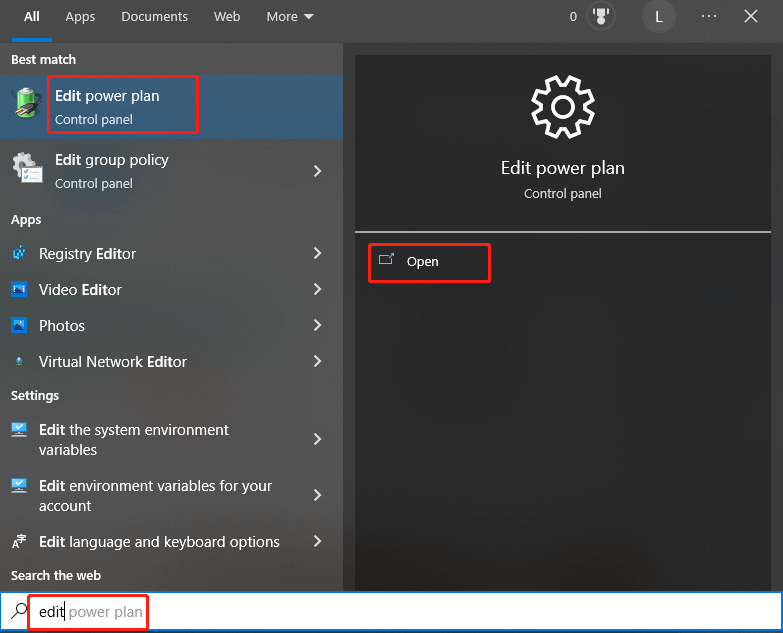 Step 2: In the Edit Plan Settings window, click Power Options.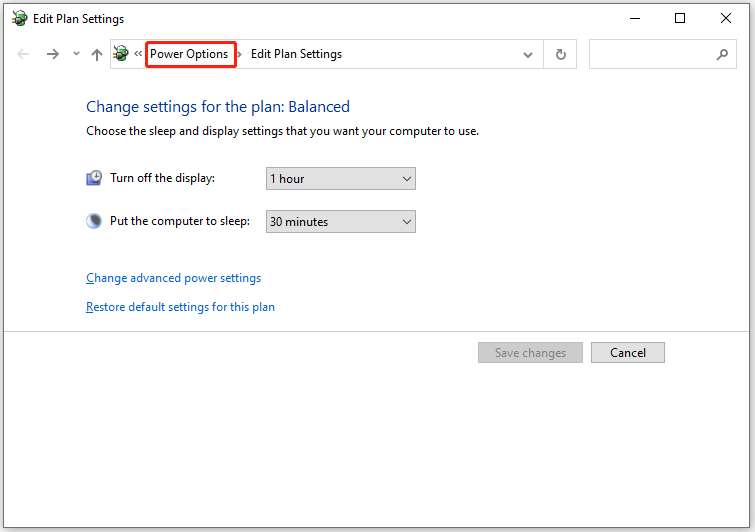 Step 3: In the next window, show Hide additional plans and click High performance.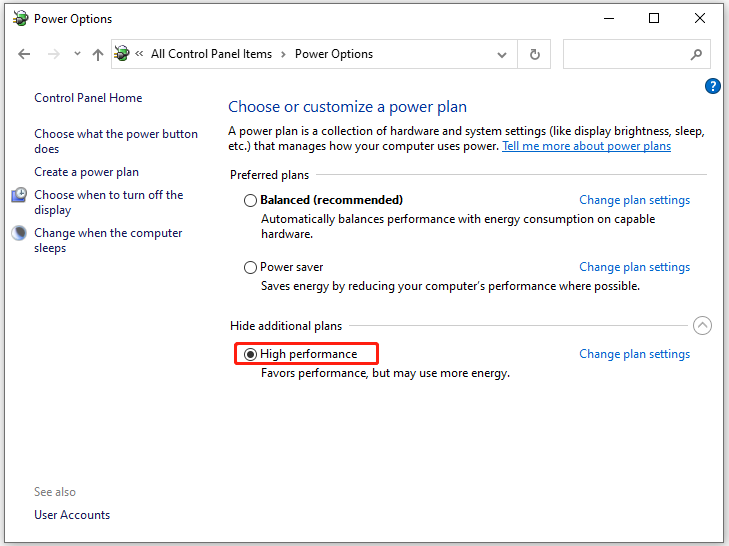 Step 4: Now, check if the high CPU low GPU issue is solved.
Solution 2: Close Tasks Running in the Background
Tasks or programs running in the background can consume many system resources, which causes issues like high CPU but low GPU, startup crashing/lagging/not loading, etc. In this case, simply close all the unnecessary tasks and programs running in the background.
For that, use the steps below.
Step 1: Right-click on the Windows icon and then tap Task Manager in the pop-up menu.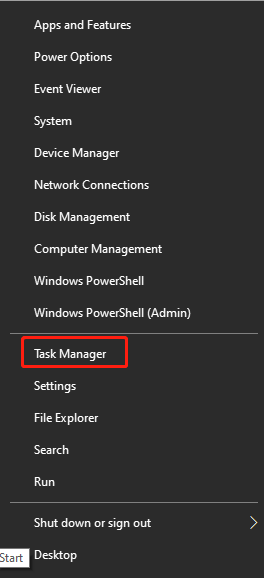 Step 2: You will see all the processes after you tap on the Processes tab.
Step 3: Right-click on the unnecessary but resource-consuming processes and click End task. Repeat this operation to end all such processes.
Step 4: Check if the high CPU but low GPU issue disappears.
Solution 3: Update the Graphics Driver
Since an outdated or corrupted graphics card driver can cause issues, you should update it after you receive the high CPU usage but low GPU usage issue. To do that, follow the steps below.
Step 1: Open the Run window by pressing Windows and R keys, type devmgmt.msc, and then hit Enter.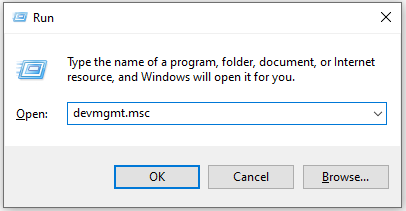 Step 2: Double-click Display adapters to expand it. Right-click on your graphics driver under the expanded list and click Update driver.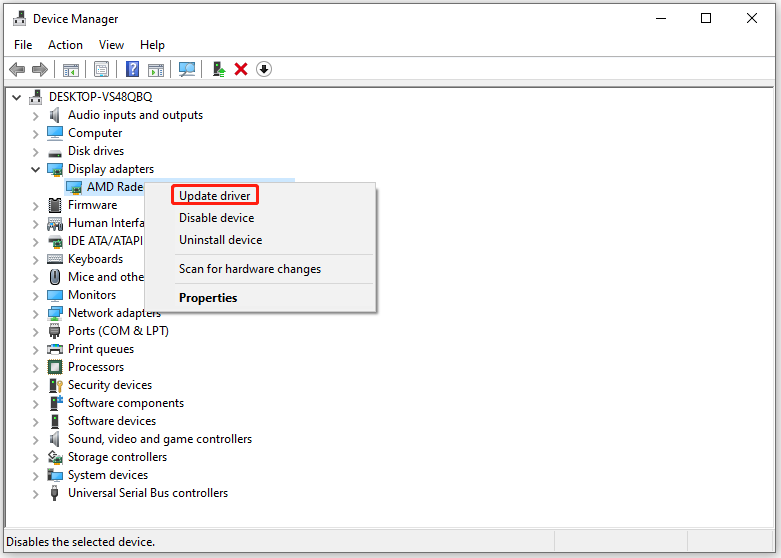 Step 3: In the prompted window, choose a way to update your driver. To automatically update the driver, click Search automatically for drivers. To perform a manual update operation, tap Browse my computer for drivers.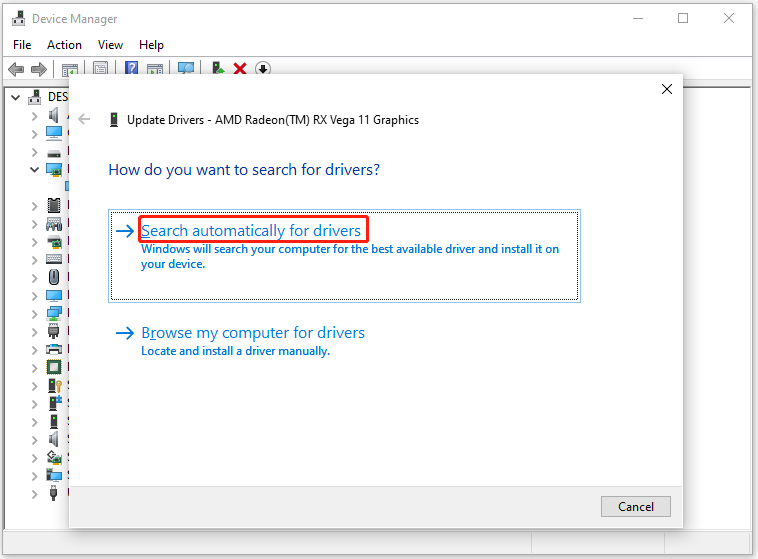 Solution 4: Enable XMP in BIOS/UEFI
Though there's no direct connection between RAM and high CPU low GPU issue, it has indirect impact on it. Fortunately, you can boost the performance of RAM by enabling XPM with the steps below.
Step 1: Restart your computer and press a BIOS key during boot-up to enter BIOS.
Step 2: Find the XMP option in the BIOS screen. It might be on the main settings screen or located on the advanced screen about your RAM.
Step 3: Enable XMP and choose a profile.
Tips:
There are two separate profiles to choose from. If you don't know which one to select, enable each profile in turn and then choose the profile that offers you faster memory speeds.
Step 4: Press F10 to confirm the operation and then hit Enter to exit BIOS.
Solution 5: Lower in-game Settings
If the high CPU usage but low GPU usage issue occurs during gameplay, try lowering the in-game settings. To be specific, you should disable all CPU-consuming graphical features and enable GPU ones. The specific operations you should execute are listed as follows.
Dynamic Resolution: Off
V-Sync (Gameplay): Off
V-Sync (Menus): Off
Focused Mode: Off
High Dynamic Range (HDR): Off
World Motion Blur: Off
Weapon Motion Blur: Off
Ambient Occlusion: Off
SSR: Off
Depth of Field: Off
Bullet Impacts & Sprays: On
Fidelity CAS: On
On-Demand Texture Streaming: On
Cache Spot Shadows: On
Cashe Sun Shadows: On
Quality Presets: Recommended
Texture Resolution: Medium
Aspect Ratio: Automatic
Particle Lighting: Normal
Vehicle Field of View: Default
ADS Field of View: Affected
Weapon Field of View: Wide
Display Gamma: 2.2 (sRGB)
Anti-Aliasing: SMAA T2X
Brightness: 55
Render Resolution: 100
Film Grain: 0.00
Field of View: 110
AMD Fidelity CAS Strength: 75
3rd Person Field of View: 80
1st Person Camera Movement: 100
3rd Person Camera Movement: 100
Texture Filter Anisotropic: Low
Particle Quality: High
Nearby Level of Detail: High
Shader Quality: Low
Tessellation: Nearby Only
Streaming Quality: Low
Shadow Map Resolution: Low
Spot Shadow Quality: Low
NVIDIA Reflex Low Latency: On + Boost
High-Level Format vs Low-Level | Differences & Format Tools
Solution 6: Reinstall the Fault Game
If the high CPU but low GPU issue still persists, try reinstalling the fault game. Like any other software, games can get broken or corrupted. Then reinstallation is a good option to solve the issue.
Step 1: Open Settings and then click Apps.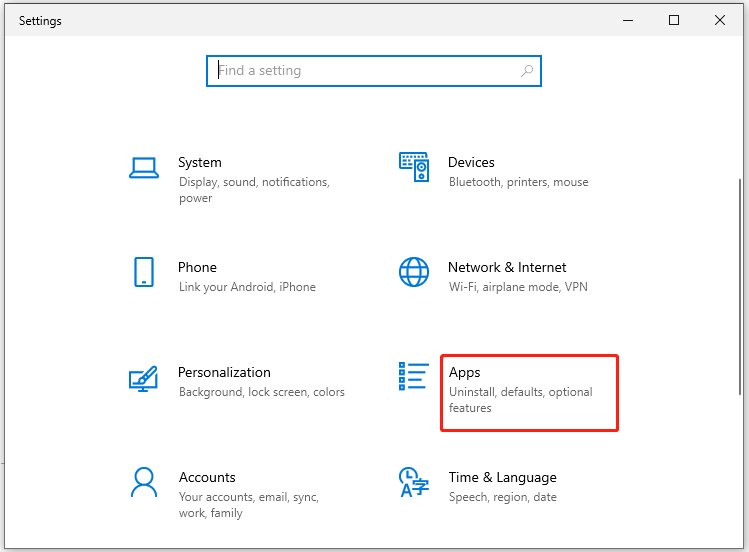 Step 2: Scroll down the content to find the fault game.
Step 3: Click on that game and tap Uninstall.
Step 4: Confirm the operation by clicking Uninstall again.
Step 5: Go to the official website of the game and download & install it on your computer.
Further reading: If you want to optimize your PC for gaming, MiniTool Partition Wizard is recommended. It's a nice PC optimizer, helping you increase disk space, fix hard disk errors, etc.
MiniTool Partition Wizard FreeClick to Download100%Clean & Safe
Click the above button to download this software and then follow the on-screen instructions to install it.