Summary :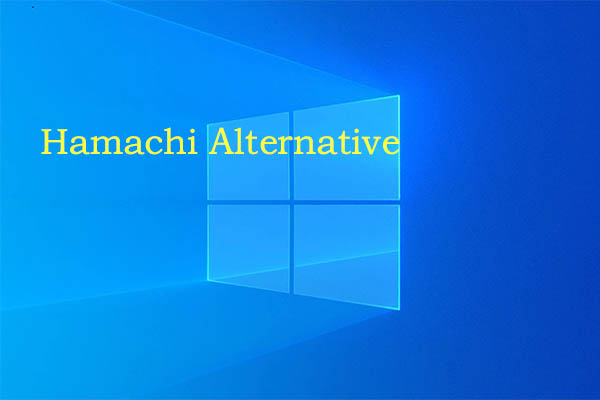 A large number of people would like to seek for a Hamachi alternative. Why does this phenomenon occur? What is Hamachi? Is Hamachi safe? MiniTool will make a reply in this post and recommend some alternatives to Hamachi.
An Overview of Hamachi
In this section, we will show the basic information of Hamachi, reasons for finding Hamachi alternatives, and the security of Hamachi.
What is Hamachi?
Hamachi, a virtual private network software, is used to play games through a local area network (LAN). It means that you can enjoy multiplayer gaming with Hamachi. LAN parties are the best kind of parties. Hamachi has been the preferred option for LAN parties for quite a long time.
Why people want to get a Hamachi alternative?
Gamers want to get a Hamachi alternative due to some downsides of Hamachi. Users encounter issues with Hamachi like lag and driver-related problems. In addition, users are required to get at least 5 players to create a connection.
Is Hamachi safe?
Yes, Hamachi is pretty safe. Since Hamachi is a publicly available VPN, connecting to the Hamachi network is very like connecting to your own LAN. But except for the fact that everyone on the Hamachi network you are connected to is unknown.
Also read: How to Resolve Hamachi Inbound Traffic Blocked Issue
ZeroTier
ZeroTier is a top alternative to Hamachi. It is the most widely supported network and is easy to manage. To be specific, ZeroTier supports systems including Windows, Mac, Linux, iOS, and Android. Besides, it has its own Android and iOS mobile applications.
The ZeroTier network can connect all your devices like cloud VMs. It acts as chat rooms for machines. As it is an open-source program, it has a huge community. Hence, you don't have to concern that you get into any trouble while setting up your LAN party.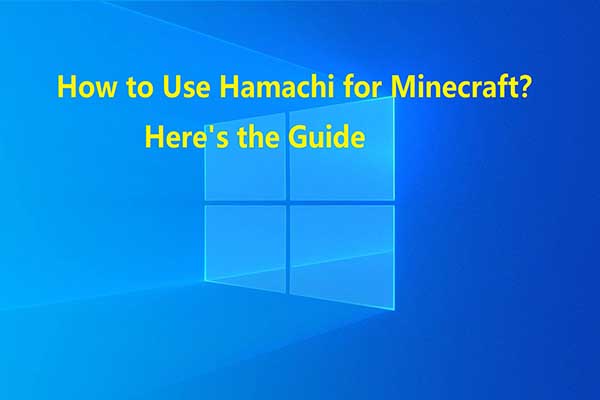 Hamachi is a remote networking service, which is often used by game players for playing games with friends. How to use Hamachi for Minecraft? Here are answers.
GameRanger
GameRanger was initially built for macOS, but it expanded to PC gaming in the autumn of 2008. It is one of the most trustworthy LAN gaming networks available to users. GameRanger includes multiple features at one end, and it keeps security and stability at another end.
GameRanger is a great Hamachi alternative that allows you to enjoy over 700 games worldwide. However, you need to note that GameRanger only works with its list of supported games. It is because that the support for each game has to be added to the GameRanger client.
With GameRanger, you don't have to worry about interruptions or connection lags. Different from other virtual LAN gaming software, GameRanger utilizes its own client and hence the pings are always low.
Also read: How to Fix High Ping? Here Are Some Methods for You
NetOverNet
NetOverNet is the easiest to use Hamachi alternative. You can use it to create a virtual LAN for hosting private gaming sessions. It is a simple but powerful tool, which allows you to connect with multiple devices over the Internet.
On NetOverNet, each device has its own login password for a connection. What's more, NetOverNet allows you to set up remote desktop. You can access the data across the world via NetOverNet.
Tip: The connections are limited in the free version and can be extended by paying.
Wippien
Wippien is also one of the Hamachi alternatives. It is a completely free and open-source app. If you don't want to install any unnecessary bloatware onto the system, Wippien is a great choice. With a size of 2MB, it is one of the lightest VPN creators.
Wippien uses the WeOnlyDo wodVPN component to set up a P2P connection. For the purpose of game play, you can directly use it for any games that utilize a local network for multiplayer gaming.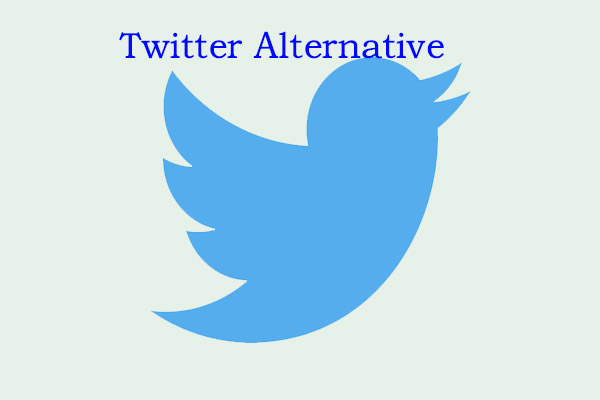 Though Twitter is heatedly welcomed, some users still want to find an alternative to Twitter. Several best Twitter alternatives will be introduced in this post.
NeoRouter
You can create and have a look at private and public servers using the Internet through NeoRouter. It offers high-level security features and unblocks a limited number of websites by overriding your IP address with one from a VPN server. Importantly, it is a zero-setup VPN program.
NeoRouter supports popular operating systems like Windows, Mac OS X, Android, FreeBSD, and Linux, etc. Besides, it is also available on both the app store and the play store.
You may also like this: Best Operating Systems for Computers – How to Dual Boot
Top 5 alternatives to Hamachi have been introduced to you. Now, it's your turn to make a choice.