Gamers often play games with friends in different regions under the help of a remote networking service - Hamachi. As it is a free program, it is beloved by numerous users. How to use Hamachi for Minecraft? How to make a Minecraft server with Hamachi? Read this full guide of MiniTool now!
An Overview of Hamachi Minecraft
Minecraft is a famous and popular game, which earn plenty of people's heart. The users of Minecraft are across the world. How to do if you want to play Minecraft with your friends who live in a different region?
At this time, the Hamachi comes into being. It is a free remote networking service that can help you play games with friends in other regions. You are also allowed to play other games besides Minecraft as well.
Are you wondering how to use Hamachi for Minecraft like many other game players? This is not weird. This question is often asked on some forums. Today, this post will focus on this topic and show you how to host a Minecraft server with Hamachi.
How to Make a Minecraft Server with Hamachi
To use Hamachi Minecraft, you are required to make a Minecraft server via Hamachi on your device like Windows and Mac. You should note that this operation is only available for Minecraft Java for laptop edition.
You can check some details of Minecraft edition from this post: Minecraft Windows 10 VS Java Version: Which Should You Buy?
How to make a Minecraft server with Hamachi on Windows? The whole operation can be divided into two parts. Check the details by reading the following content.
Move 1: Make Some Preparations to Create a Server
First and foremost, downloading Hamachi from here and then install it on your computer. For that:
Step 1: Click the Download now button to download Hamachi.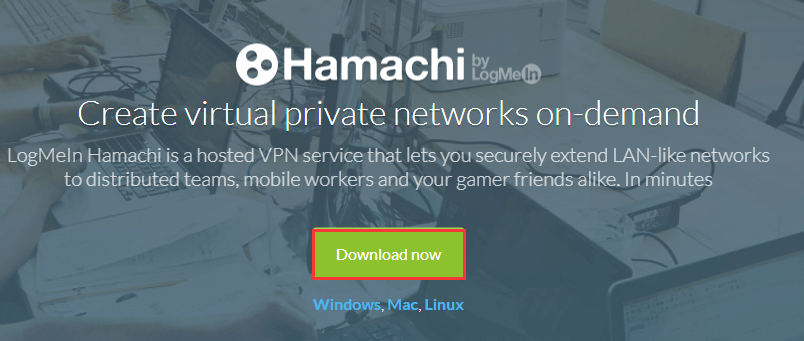 -image from https://www.vpn.net/
Step 2: Then, double click the Hamachi setup file, choose a language and click Next.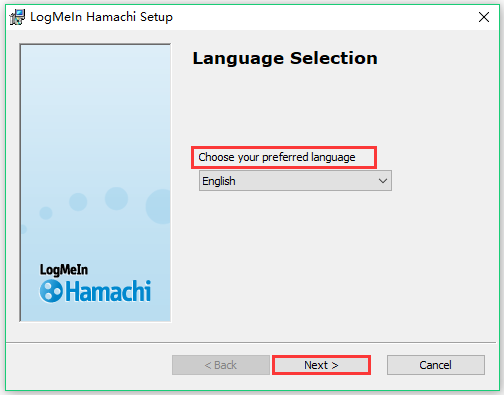 Step 3: In the next window, check the installation agreement and click Next.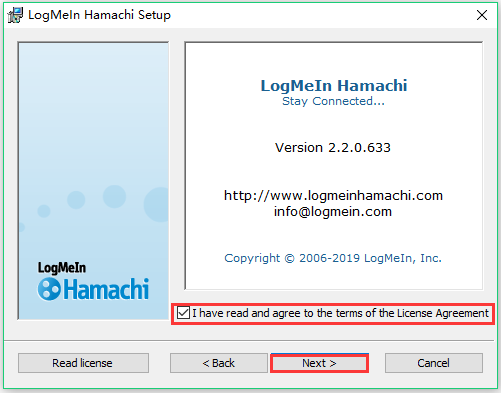 Step 4: Choose the Create Shortcut on the Desktop option and click on Next.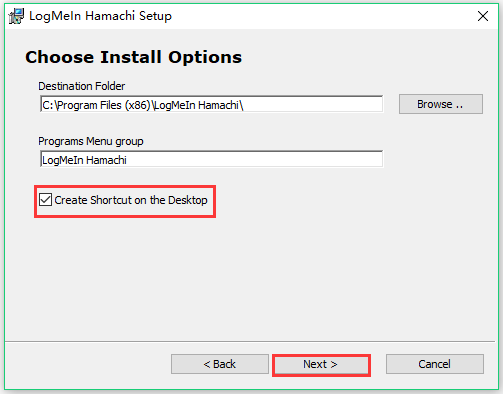 Step 5: Finally, click Install to complete Hamachi installation.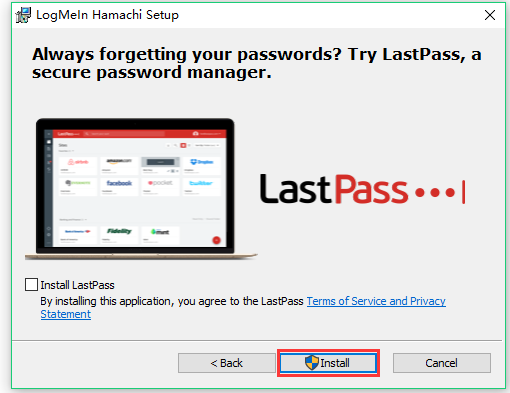 Move 2: Make a Server on Windows
Now, it's time to make a server on Windows with the help of Hamachi you installed just now. Double clicking the Minecraft launcher to update Minecraft. You can get the latest version of Minecraft by doing so.
To get the newest version of Java, you can move to this place from Internet Explorer and then follow the on-screen instruction to finish the update process.
Tip: If nothing happens after following the above requirement, it indicates that your already have the latest version.
Then, follow the steps below.
Step 1: Double click the Minecraft server folder to open it.
Step 2: Double click the server file to prompt server files and start unpacking the content of the folder. You can check if you double click the server launch file to see if the file looks like a gear on a white background instead of the text document.
Step 3: Agree with the Minecraft server use term. As long as the eula file shows up, double click and open it in Notepad. Then, remove false off the eula=false line and type true. Finally, click Ctrl and S to save the changes and exit the current operation.
Step 4: Double click the server file again.
Step 5: Shut down the Minecraft server window after it finishes loading. When you see the Done at the bottom of the window, click X. Now, you can use the Hamachi as you like.