Summary :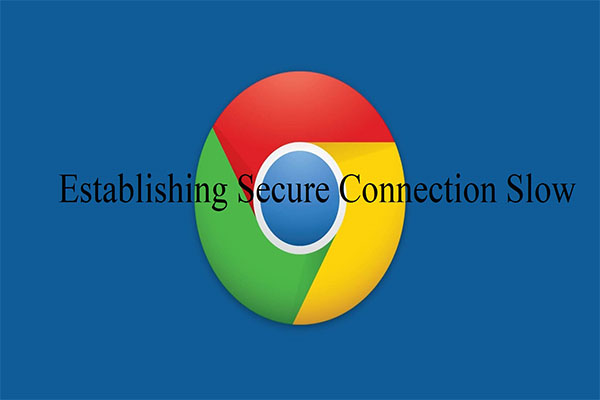 Are you suffering from the establishing secure connection slow issue? To be specific, most of the sites open in a slow speed and even fail to open sometimes. This phenomenon occurs in the latest Windows 10 Chrome. Here, MiniTool will tell you what causes establishing secure connection slow issue and how to fix it.
What Causes Establishing Secure Connection Slow
After attempting to access a certain website, the message "establishing secure connection" will appear at the bottom left corner of the Google Chrome browser window. This message appears when accessing websites that use HTTPS protocol. However, visiting such sorts of websites requires you to establish an encrypted secure connection.
The time to establish such a connection is too long, especially compared with the needed time on Microsoft Edge or Firefox browser. It's high time to solve the Chrome establishing secure connection slow issue.
But before figuring it out, you need to know what causes establishing secure connection slow issue. There are multiple reasons for the issue.
Cryptographic service has malfunctioned: This service is in charge of solving TLS handshakes that are used to build secure connections between clients and Server. Rebooting this service may address the issue.
Suspicious Addons: If there are newly added extensions or plugins, then one of them might lead to connection issues and prolong the required time to establish secure connection. Consider deleting them from Google Chrome.
Antivirus Checks: Most antivirus suits have HPPT scanning feature, which can scan the connection you are trying to establish. This may extend the connection time, so you can consider disabling them to save time.
TLS 1.3: If you use TLS 1.3 in Google Chrome, some websites will get incompatible. Try to disable it for temporary.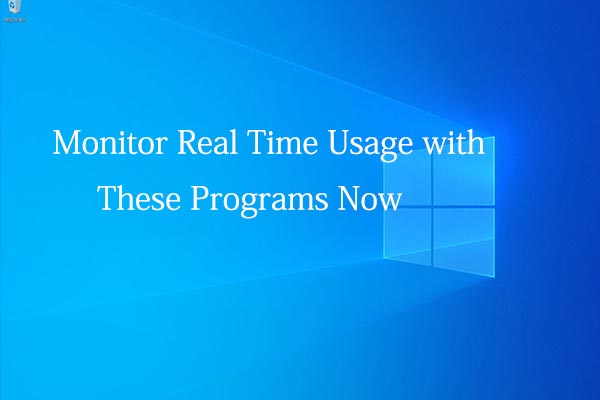 To know how much data is used on Windows PC per month, it is recommended to choose from top 5 Internet usage monitors. You can pick one offered in this post.
Solution 1: Clear All Browsing Data
Excessive accumulation of browsing data (in the form of cookies, browser caches, and history files) can slow down the browser's ability to connect and cause unnecessary use of more Internet resources.
That can be observed when trying to connect to a secure website. Users report that deleting their browsing data with the below steps can help them get rid of the problem!
Step 1: Press Ctrl plus H keys to get the Chrome history page.
Step 2: Click the Clear browsing data button.
Step 3: In the pop-up window, click Clear data.
Solution 2: Reset Network
Performing a network resetting is also effective for the Chrome establishing secure connection slow issue. Here are steps for you:
Step 1: Press Win + R keys to open the Run window. Type ms-settings: and then click OK to on.
Step 2: In the Settings page, click Network & Internet.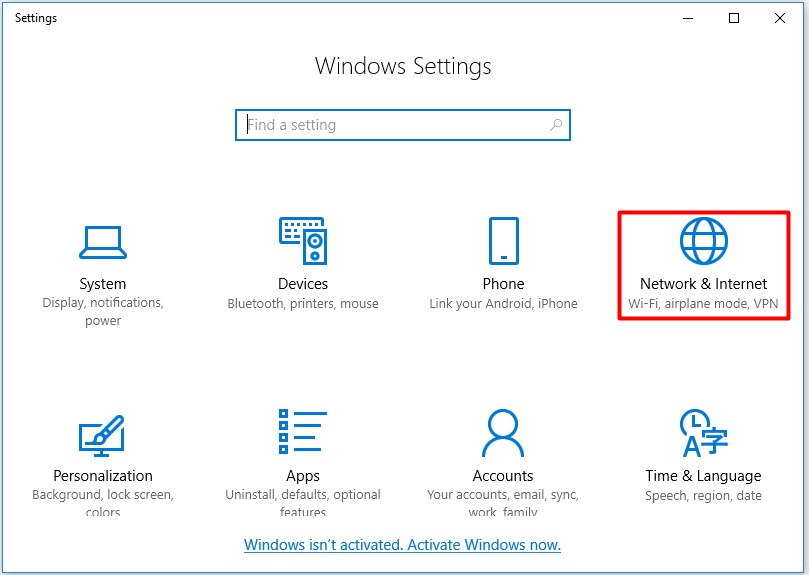 Step 3: Select the Status option, and then scroll down the right side of the Status page to find and click Network reset.
Then, you can check whether the establishing secure connection slow issue is solved or not.
To know more information about resetting network settings, please read this post: How to Reset Network Settings Windows 10 (the Influence)
Solution 3: Re-enable Cryptographic Services and DNS Client in Services
Whether the file sharing feature runs properly depending on certain services. In this case, these functions are called Function Discovery Provider Host and Function Discovery Resource Publication. Follow the steps below to boot and run these services.
Step 1: Press Win and R keys to open the Run dialog. Then type services.msc, and then hit Enter.
Step 2: Scroll down the services list to find Cryptographic Services and DNS Client, and then right click them one by one to choose Properties from the pop-up menu.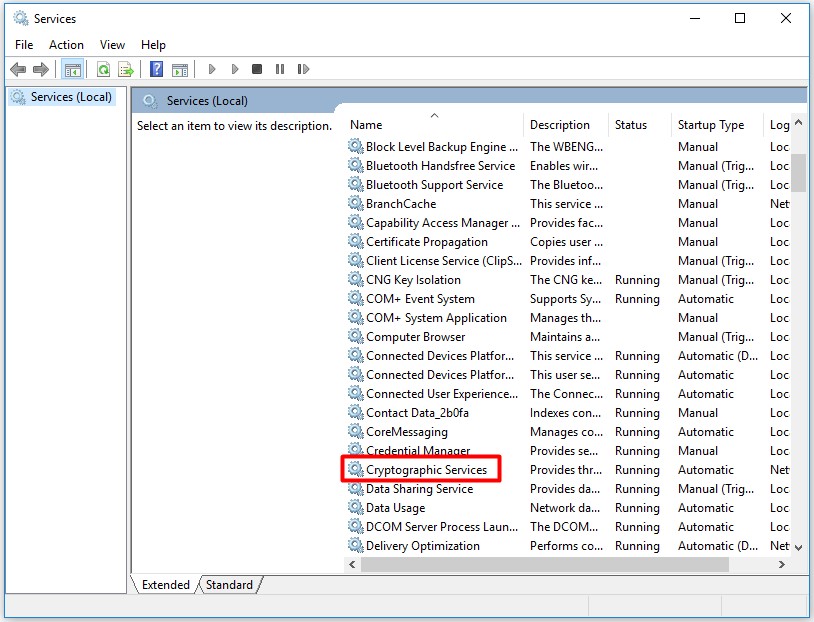 Step 3: If the service has started, click Stop to end the service. Besides, you need to make sure the Startup type is in Automatic condition. Confirm all the possible checkboxes when changing the startup type and click OK to exit.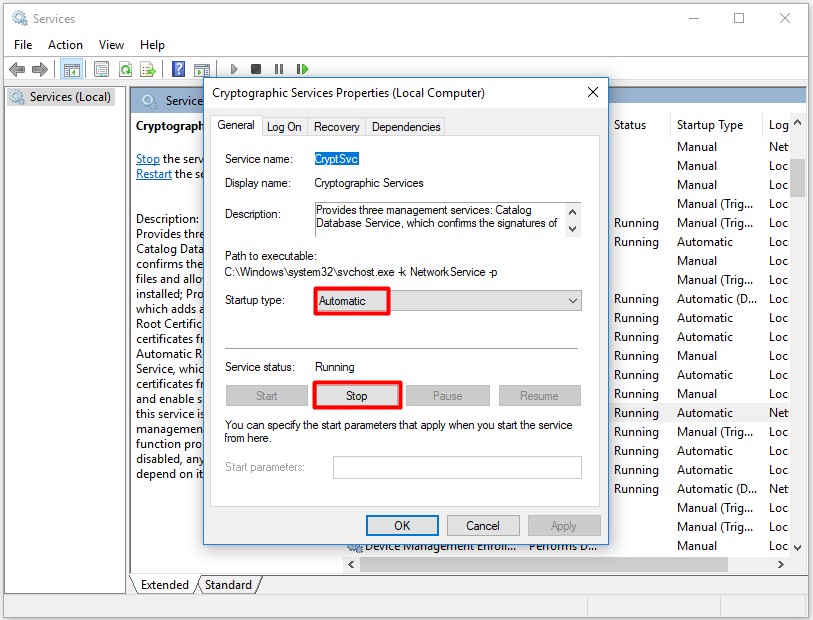 Step 3: Then repeat the above steps to re-enable the Cryptographic Services and DNS Client services. After that, check if the issue has been solved or not.
How to fix the "establishing secure connection slow" problem in Google Chrome? That's all solutions this post provides for you. Just try them one by one until you fix the establishing secure connection slow issue.