How to choose an affordable gaming laptop? Dell G series laptops are strongly recommended. Dell announced G3, G5 and G7 economical gaming laptops for game players. Dell G3 vs G5 vs G7 which to buy? Here, you can take this post of MiniTool as your reference.
An Introduction of Dell Gaming Laptop G3, G5, G7
Dell released Dell G series gaming laptops – from game beginners and advanced users, in early April. You can choose one gaming laptop according to your demand. However, most users prefer to choose affordable ones. You may also want to choose the best budget gaming laptop with high performance.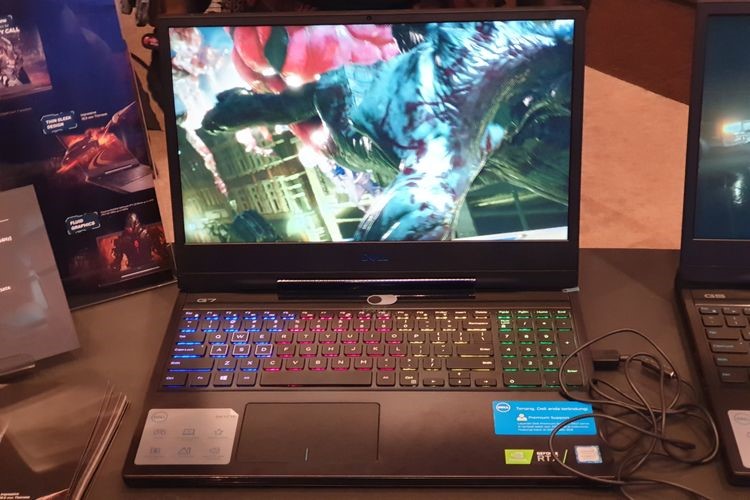 -image fro dell.com
By comparison, Dell G3, G5 and G7 are three of the best budget gaming laptops. Read here, you may raise a question G3 vs G5 vs G7 which to buy. Before answering this question, you need to know them clearly. Here, I will introduce them one by one.
Dell G3 gaming laptop: It is the product line that has the lowest cost price. There are two sizes (15 inch and 17 inch) for this version. All Licorice Black, Recon Blue or Alpine White are available for G3 15 (start at $749 via Dell), while only Licorice Black, Recon Blue are available for G3 17 (start at $799 via Dell). It is the thinnest one (0.9 inch) among the G series laptops.
Dell G5 gaming laptop: It comes in Matte ()lack or Beijing Red (called by Dell) with large exhaust vents at the back. It's about 0.98 inch that is thicker than G3. Prices will start at $799 via Dell.
Dell G7 gaming laptop: It comes in Licorice Black or Alpine White. It would have the most elaborate with chrome crossbars and internal grillwork that echoes the accent color of each laptop. It is very fashion. It has the same size with G5 15 (the thickness is 0.98 inch). Prices will start at $849 via Dell. It has large rear exhaust ports, accented with chrome and colored-matched interior grillwork.
Top recommendation: Minecraft Windows 10 VS Java Version: Which Should You Buy?
That's the basic information of G3, G5 and G7. If you want to make a wise choice, you need to keep reading.
Dell G3 vs G5 vs G7
To answer the question Dell G3 vs G5 vs G7 which to buy, you need to compare them in some main aspects such as memory, CPU, price, size, battery lifespan, ports and etc. You can compare them one by one.
Dell G3 vs G5
Dell G3 computer offers 8GB and 16GB of memory with a maximum of 32GB. Its storage ranges from 1TB, 5400 rpm hybrid to dual drive and SSD options (256GB and 512GB). However, G3 have heating issues due to bad build.
Dell G5 has wonderful cooling effect. Besides, the keyboard and touchpad of G5 is great. Dell G5 (6 hours 53 minutes) has a longer battery lifespan than G3 (3 hours 12 minutes). Dell G3 vs G5 which wins? You must have an answer in your mind now.
Dell G3 vs G7
Which one you should choose between Dell G3 and G7? Dell G3 is much thinner than Dell G7 that means it's more portable. Dell G7 has two vents so that you don't have to worry about heating issues, but you should consider this if you pick G3.
As for battery lasting time, they both have 3 hours 12 minutes. Other factors of them are same except GPU. Therefore, you can choose one based on your preference.
Dell G5 vs G7
Dell G5 vs G7, which one is better? I will compare them in aspects like ports, display, keyboard and touchpad. Gaming, Graphics and VR, performance, battery life and other data. To have a better visible effect, I will give you a table.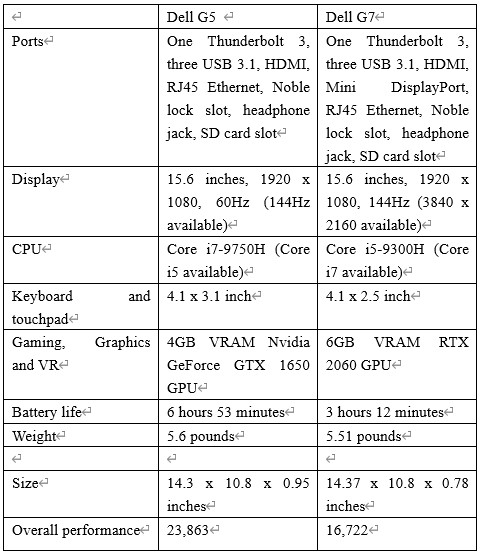 You may be interested in this: Performance Benchmark: MacOS 10.15 vs Windows 10 vs Ubuntu 19.10
After comparing the three versions of Dell gaming laptop, which one do you want to choose? It's your turn to make a choice now.