Summary :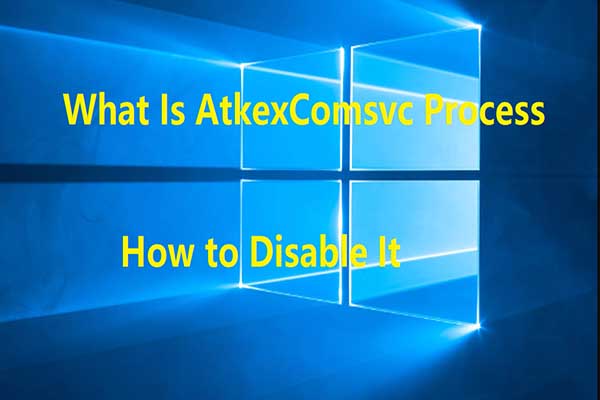 There are many processes in a computer, while the AtkexComsvc process is also one of them. What is atkexcomsvc exe? Is it important to your computer? Why do you want to disable it like many other users? Is it safe by doing so? Here, MiniTool will show you the answers.
What Is AtkexComsvc.exe
AtkexComsvc refers to ASUS ATK Hotkey Express Communication Service. The AtkexComsvc process is related to a component of ASUS motherboard utility. The utility can keep the BIOS and device drivers up to date on ASUS PCs. It is a pre-installed software program on computers that comes along with ASUS motherboard.
ASUS Tek.inc, a Taiwan-based brand, manufactures from computers, phones, monitors, optical storage devices to graphics cards. The atkexcomsvc.exe is located in C:\Program Files\ASUS\AXUP\ by default, but it can also be located in other places too.
The files size of atkexcomsvc.exe varies according to its location. For example, the file size in default location is 918,144 bytes to 920, 736 bytes, while the file size in sub folder is 920, 736 bytes. 
Why Do You Need to Disable AtkexComsvc
The AtkexComsvc is designed to run automatically when the system boots. It is able to record keyboard and mouse input. For these reasons, it scours the Internet and may end up using much computer resources. So, many users complain that their computer run slowly.
Besides, some errors related to atkexcomsvc exe will happen to you when switching on computer or installing a program. These errors only occur on ASUS computers or ACER in some cases, so you don't have to worry about.
Tip: If you still encounter these errors on a system from other brands, it is probably that a virus or malware is named as atkexcomsvc.exe. In this case, you need to delete this file (if not located in C:\Program Files) as soon as possible.
Based on the above facts, you need to disable atkexcomsvc.exe, but you may wonder is it safe to do so? It is not a virus or malware in nature, so you don't have to care about the security of disabling the process.
There isn't much use of the ASUS motherboard utility, because it doesn't often update drivers actually. Besides, drivers on modern operating systems will be updated automatically without the help of additional software.
So, how to disable or remove atkexcomsvc.exe from your computer? You can follow the steps in next section.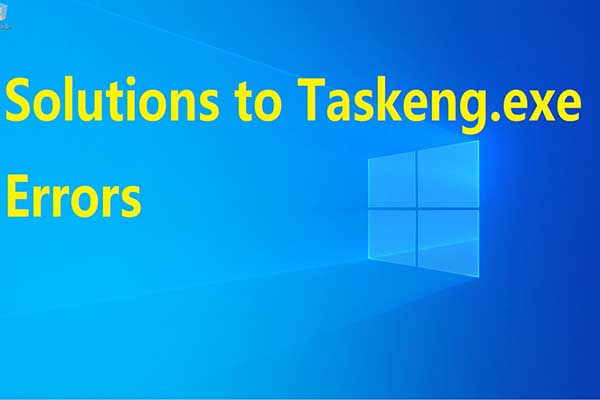 You may have encountered some tasking.exe errors and didn't know how to fix them. This post shows you some common tasking.exe errors and corresponding fixes.
How to Disable/Remove AtkexComsvc
This section will show you how to disable/uninstall or remove atkexcomsvc process. Sometimes, you can fix errors related to atkexcomsvc.exe by disabling it. If you don't want to be affected by this, you are able to uninstall the service directly. You can execute these steps according to your demand.
Steps for Disabling AtkexComsvc
Step 1: Open the Run window by pressing Win and R keys, and then type services.msc and hit Enter.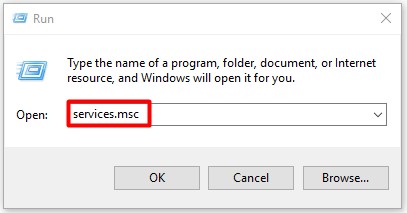 Step 2: Scroll down the service list to find Asus Com Service, and then double right it and click on Properties button.
Step 3: Select the Startup type as Disabled and set the Service status as Stop. After that, click OK to save the change.
Steps for Reomving AtkexComsvc
Step 1: Open Control Panel and find Programs and Features on this page.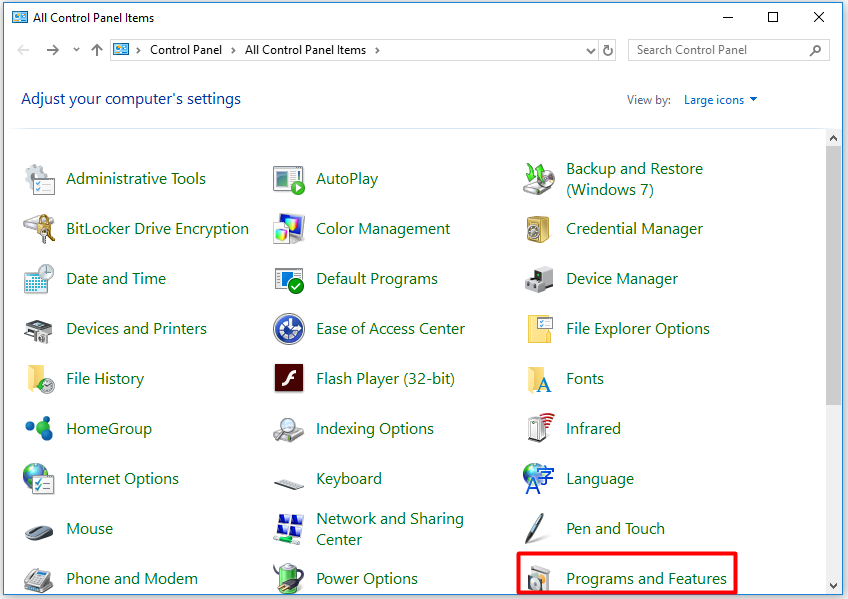 Step 2: In the Programs and Features page, right click the Asus Motherboard Utility program and click on Uninstall.
After that, the utility will be uninstalled automatically. Sine then, you will not be affected by atkexcomsvc exe related errors. Here comes the end of this post.