Do you need a 32GB SD card? Do you know which 32GB SD card is best? In this post, MiniTool introduces four 32GB SD cards that perform well still in 2020. These SD cards can fully meet your demands.
Why Do You Need 32GB SD Cards in 2020?
Nowadays, more and more people are pursuing large-capacity SD cards. But there is still a market for SD card 32GB. If you buy only single SD card 32GB, its capacity is too small to almost all products, including smart phones, cameras, etc.
But there are some users think that you can buy two 32GB micro SD cards, which will be better than one 64GB SD card. The reason is that storing all files in one SD card is easy to lose data. Therefore, two 32GB SD cards can protect data better.
Please note that, this idea can be right in action cameras, drones, etc., but wrong in phones. If you use action cameras or drones, two cards may protect the valuable files better. Then, which 32GB SD card is best? Please read the following content.
Best 32GB SD Cards
1. SanDisk 32GB Ultra SDHC UHS-I Memory Card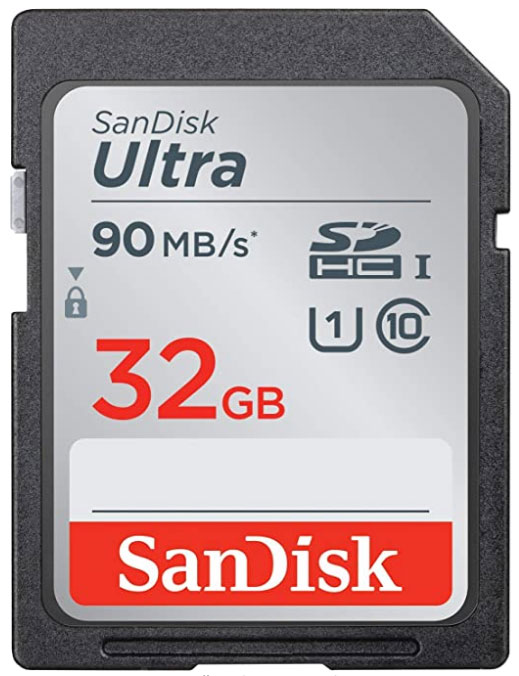 This 32GB SD card's speed class is C10, which allows cameras to shoot Full HD videos (1920×1080). If you don't use your camera to shoot 4K videos, this SD card can totally meet your needs. Besides, it's sold at $7.50 at Amazon.
2. SanDisk Extreme Pro 32GB SDHC UHS-I Card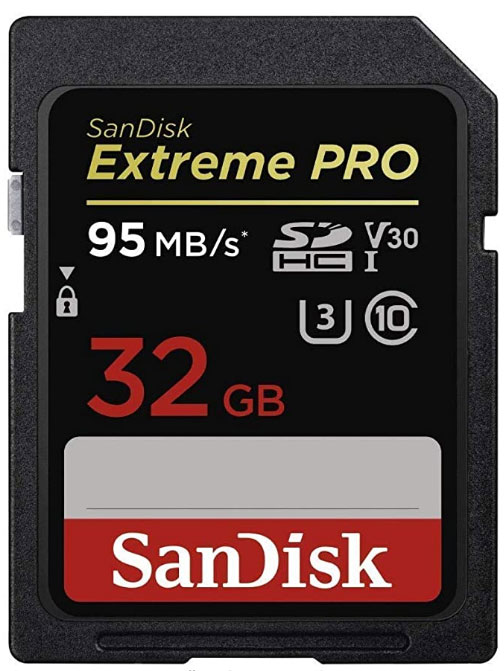 This SD card 32GB has a better performance than the first one, but it's slightly expensive then the first SD card. This card provides uncompromising image and 4K UHD video quality from your DSLR, advanced digital or HD video camera.
Transfer speed of up to 95MB/s move your data fast for efficient post-production workflow. Write speed of up to 90MB/s handle rapid shots, sequential burst-mode, and RAW plus JPEG capture with ease. But please note that its speed class is V30 (30MB/s). Anyway, this card can meet the needs of most cameras to shoot 4K videos.
3. Lexar Professional 2000x 32GB SDHC UHS-II Card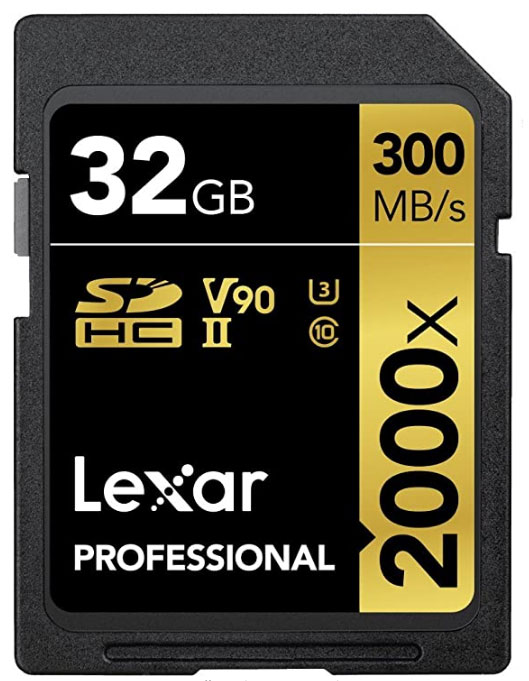 Different cameras have different parameters, file attributes, etc. This may require better SD cards to shoot higher-quality 4K videos. If the second 32GB SD card can't meet your needs, the Lexar Professional SDHC UHS-II Card can meet the requirements definitely.
With UHS II technology, this card offers a read transfer speed up to 300MB/s, which allows high speed file transfer from card to computer, dramatically accelerating workflow. In addition, the V90 (90MB/s) speed class allows you to captures high quality images and stunning 1080p full HD, 3D, and 4K video with a DSLR camera, HD camcorder, or 3D camera.
However, it is slightly expensive. It's sold at $47 at Amazon.
4. SanDisk Extreme 32GB MicroSDHC UHS-3 Card – SDSQXAF-032G-GN6MA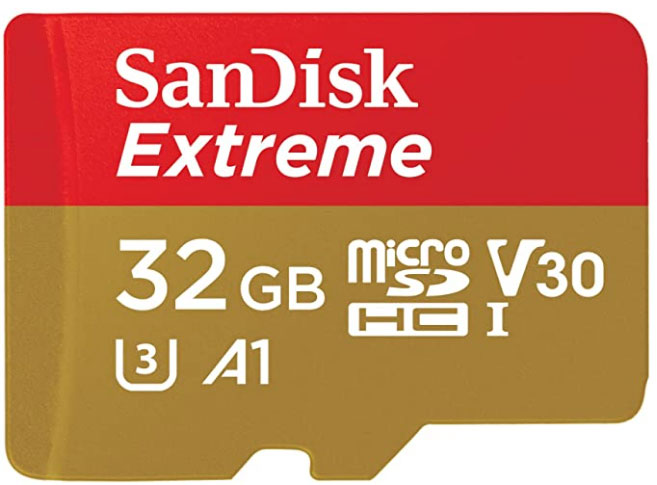 When it comes to the real micro SD card 32GB, I only recommend one product to you. That is SanDisk Extreme 32GB MicroSDHC UHS-3 Card. As you can see, all features of this micro SD card are just like those of the second SD card.
This micro SD card's speed class is V30, ideal for 4K UHD and Full HD video. It also offers a transfer speed of up to 100MB/s. In a word, this card's performance is medium. It just meets your demands in daily life. Finally, it's sold at $9.93 at Amazon.