Are you seeking a 64GB SD card? If so, you can read this post, in which MiniTool lists 5 best selling 64GB SD cards and 64GB micro SD cards for you. This post can help you choose a right SD card.
Nowadays, although 128GB SD cards are gradually popularized, 64GB SD cards still have market shares.
An SD card 64GB can hold 9,600 JPEG pictures with 4MB size and 146 MP camera pixels, or 16,000 JPEG pictures with 3MB size and 12 MP camera pixels, or 25,600 JPEG pictures with 2MB size and 8 MP camera pixels. In addition, it can hold about 9 hours of Full HD video or 11 hours of HD video.
If you just use the 64GB SD card to take pictures, not to shoot videos, a 64GB SD card is enough for use. Besides, an SD card 64GB or a micro SD card 64GB is very cheap now. You can buy one for less than 20 dollars.
In this post, I will introduce you several best selling 64GB SD cards or micro SD cards.
What Is An SD Card | Everything about Micro SD Card
1. SanDisk Ultra 64GB Class 10 SDXC UHS-I Memory Card (SDSDUNC-064G-GN6IN)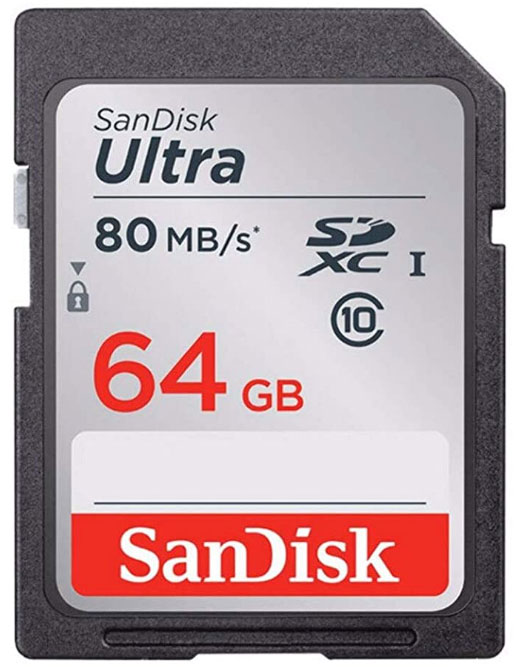 The reason why I put this SD card on the first place is that it's the cheapest 64GB SD card. You can buy it for $6.45 at Amazon. But on the other hand, it has the lowest performance among these SD cards. This SD card is capable of continuous shooting, and recording a Full HD / HD video or even a 4K UHD video.
2. SanDisk 64GB Extreme PRO SDXC UHS-I Card SDSDXXY-064G-GN4IN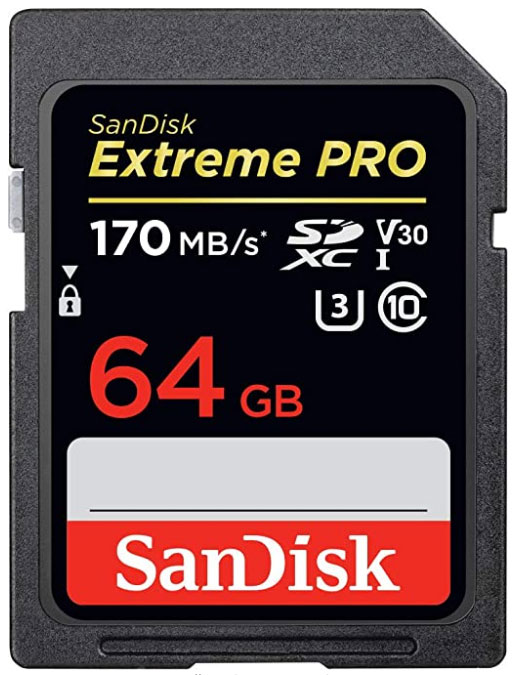 This SD card 64GB has a higher price but it's still cheap enough. You can buy it for $15.42 at Amazon. This SD card performs better than the first one. If the first card is barely able to shoot 4K video, then this card can do that with ease. Its U3 and V30 speed class is perfect for shooting 4K UHD video and sequential burst mode photography.
3. Lexar Professional (LSD64GCBNA1667) 1667X 64GB SDXC Uhs-II/U3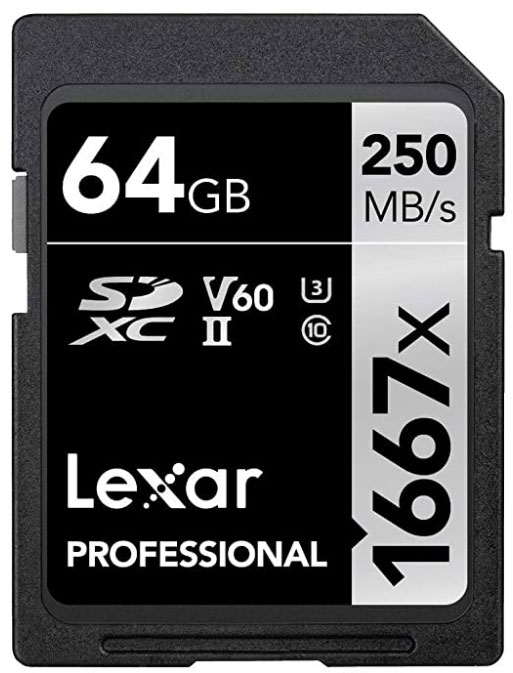 This SD card has a high-speed performance with UHS-II technology (U3) for a read transfer Speed up to 250MB/s (1667x). It allows you to captures high-quality images and extended lengths of stunning 1080P full-HD, 3D, and 4K video with a DSLR camera, HD camcorder, or 3D camera.
In addition, the V60 speed class allows you to shoot an 8K video. The last but not least, it's also cheap. You can buy it for $22.84 at Amazon.
4. SanDisk 64GB Extreme microSD UHS-I Card SDSQXA2-064G-GN6MA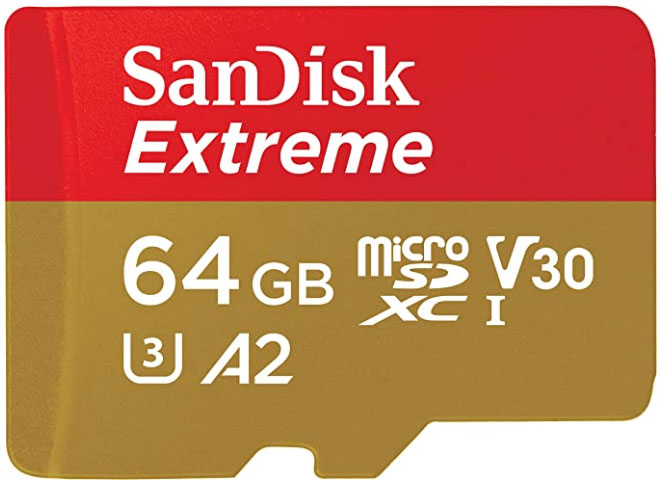 This is a 64GB micro SD card and it comes with an adapter, so you can also insert it into an SD slot. This card offers up to 160MB/s read speeds to save time transferring high res images and 4K UHD videos. Its U3 speed class and up to 90MB/s write speeds is capable of fast shooting.
In addition, its A2 application performance class (4000 read IOPS and 2000 write IOPS) is suitable for Android phones that perform multiple tasks. You can buy it for $13.79 at Amazon.
5. Lexar Professional 1800X 64GB MicroSDXC Uhs-II Card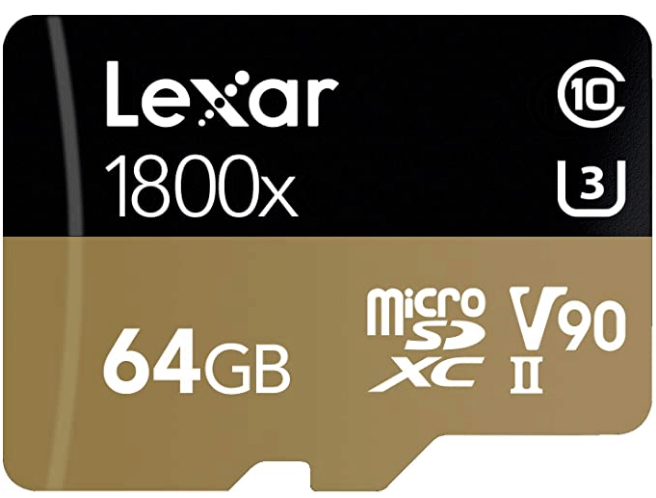 This 64GB micro SD card offers UHS-II U3 speed class and a read transfer Speed up to 270MB/s (1800x). It is designed for high-speed capture of high-quality images and extended lengths of 1080P full-HD, 3D, and 4K video, and it can be used in sports camcorders, tablets, and smartphones. It's sold at $59.99 at Amazon.