Is the Black Ops 4 using 100 CPU on your computer? If so, you come to the right place. In this post,
MiniTool Partition Wizard
offers you 4 solutions to the
Black Ops 4 high CPU usage
issue. You can have a try.
Black Ops 4 High CPU Usage
Black Ops 4, short for Call of Duty: Black Ops 4, is a 2018 multiplayer first-person shooter developed by Treyarch and published by Activision for PlayStation 4, Windows, and Xbox One. This game is very popular.
However, some people report that the Black Ops 4 CPU usage is very high, sometimes at 100 percent, on their PCs.
The CPU usage is too high for CoD, 90/100% all the time on i7 7700k and constant 100% on a medium range i5, and that was only the MP, I'm worried for Zombies and Blackout… If they want CoD to be great and populated on PC, they have to optimize it even for medium/low rigs…

https://www.reddit.com/r/Blackops4/comments/977q1f/treyarch_the_cpu_usage_is_insane_on_pc/
Why is Black Ops 4 using 100 CPU? The most possible reason is that Black Ops 4 is set to use as many resources as possible to give you the highest FPS while your CPU performance may not be powerful enough.
How to Fix the Black Ops 4 100 CPU Usage Issue
If the Black Ops 4 CPU usage is very high on your PC, you can try the following methods to solve it.
Way 1. Enable the High Performance Power Plan
If the Black Ops 4 CPU usage is very high but the Memory usage is very low, the possible reason is that you haven't enabled the High performance power plan. Only with this power plan enabled, can your computer mobilize all PC resources to run the game. Here is the guide:
Open Control Panel.
Change the View by to Small icons.
Click Power Options.
Expand Hide additional plans.
Select High performance.
Run the game again to see if the error is removed.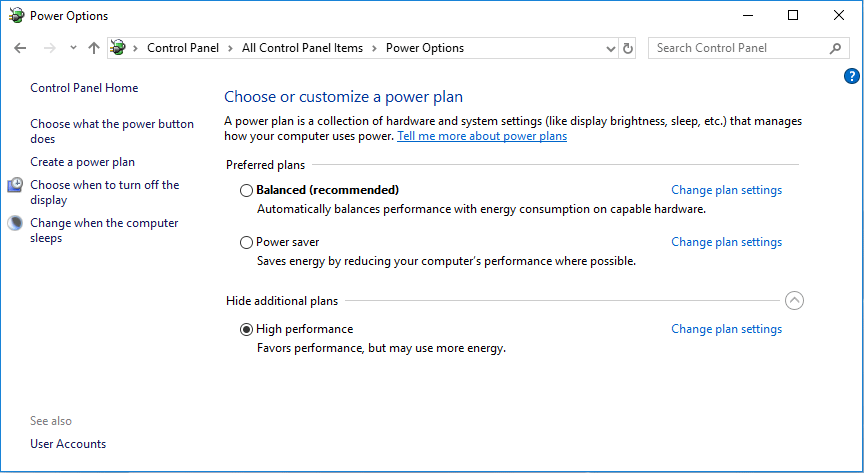 Way 2. Cap the Framerates
As mentioned above, if the game is set to have an uncapped or unlimited rate, the Black Ops 4 high CPU usage issue will happen. In this case, you need to cap the framerate. Here is the guide:
Go to Settings > Display > Framerate Limit and select Custom.
Click the +Show More subtab and then slide the bars for Custom Frame Rate Limit to whatever suits you (60fps is OK in most cases).
Tips:
If necessary, you can also change other in-game settings to reduce the PC resource usage.
Way 3. Set Affinity
If the computer has a multi-core CPU, the operating system will intelligently distribute tasks among the multiple cores when the program is running. However, this may reduce computer performance.
To avoid this, you can set affinity for a process. Then, the process will run on the specified CPU for as long as possible without being migrated to other processors. Here is the guide:
Keep the game running and then go back to the Windows main interface.
Press the Windows logo key and X. Then, select Task Manager from the context menu.
On the Task Manager tool, go to the Details tab and find the process of Black Ops 4.
Right-click this process and choose Set affinity.
On the pop-up window, uncheck All Processors and select one CPU. Then, click OK.
Way 4. Modify the Config.ini File
Some people report that this way works for them. You can also have a try.
Find the config.ini file under the Black Ops installation folder.
Change WorkerThreads = 4 to WorkerThreads = 2 in the config.ini file.
Bottom Line
MiniTool Partition Wizard is a functional tool. It can convert MBR to GPT without data loss, migrate OS, clone hard drive, recover partitions, recover data from hard drive, etc. If you have this need, download it to have a try.
MiniTool Partition Wizard DemoClick to Download100%Clean & Safe