It is a vexing problem that you lose a laptop charger. How to charge a laptop without a charger? Are there any alternatives to the manufacturer's charger? Yes, it is. MiniTool summarizes 4 effective methods to fix this issue.
Without a laptop charger, your computer will not be able to keep running normally. Can you charge a laptop without a charger? The answer is positive. You can still take some simple measures to charge your laptop even without the manufacturer's charger.
Now, let's see how to charge a laptop without a charger.
Solution 1. Use an External Battery Charger
If your laptop battery can be removable, an external battery charger is a good choice. Most external battery chargers can charge your laptop battery directly. It is a little cable that can plug into the laptop battery directly and then plug it into the wall socket.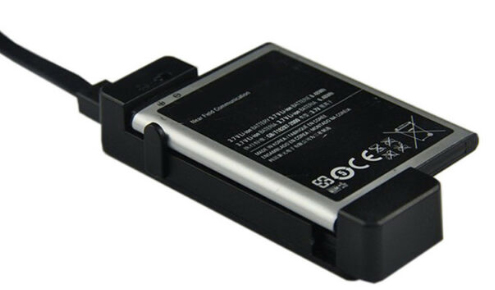 --image from eBay
Bear in mind that most external battery chargers are brand specific. So, make sure that you purchase a battery that matches your laptop specs. Here's a quick guide to use an external battery charger.
Step 1. Remove the battery from your laptop.
Step 2. Mount the battery on the charger and then plug the charger into an electrical outlet.
Step 3. Then the indicator will flash when the battery is charging. After several hours, you can place the battery back to your laptop.
Tip:
Are you troubled by the data loss due to battery issues?
This post
can help you find the lost data back.
Solution 2. Use a Universal Adapter
Another common solution on how to charge laptop without charger is to use a universal adapter. Most universal adapters are designed with different interfaces. So, make sure that you choose an adapter that fits in your laptop's charging port.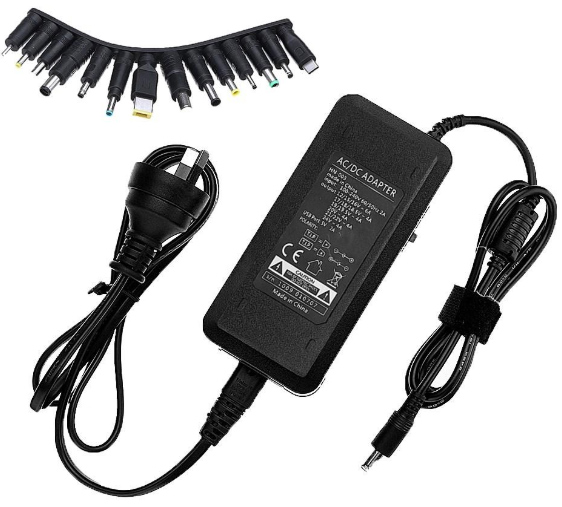 --image from https://imall.com/
A universal adapter could be suitable for those who have many laptops of different manufactures that need to charge. Some universal adapters are able to charge your laptop from a 12V DC power point or a car battery.
Solution 3. Make Full Use of Your Car Battery
How to charge your laptop without a charger? You can take advantage of your car battery to charge a laptop. As you might know, most car batteries have battery voltages above 12V, while a modern laptop has battery voltages ranging from 8V and above. So, it cannot wire a laptop to the car battery directly.
To charge a laptop from a car battery safely, you need to prepare an inverter. Here's how to use a car battery to charge a laptop.
Step 1. Plug the inverter into the cigarette lighter socket of your car.
Step 2. Then plug the laptop's adapter into the inverter.
Step 3. Connect the adapter to your laptop.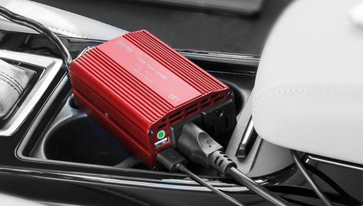 --image from https://suamaytinhttc.com/
Solution 4. Use USB Type C Charge Battery
If you are using a laptop that has a USB type C port, it is a piece of good news that you can charge a laptop without a charger. As you know, USB type C can not only be used to transfer data but input and output power.
Here are 2 options that you can use USB C to charge a laptop. This first is to use a power bank that has 18 or higher voltage. You can use the power bank to charge a laptop from the USB C port. Another option is to use a USB type C power adapter directly.