Each Windows 10 operating system has different offers and prices. In order to understand the three versions of Windows 10 better, we'd like to share you with this article.
Since Microsoft released Windows 10 operating system, Windows 10 has gone through many versions. Now, there are three major versions, Windows 10 Home and Pro, add up with the more advanced Pro for Workstations
Windows 10 Home and Windows 10 Pro have many features in common, while there are still some obvious differences. Let's keep reading to view the three versions of Windows 10.
Windows 10 Home
If you want to deal with some daily tasks, you might need a Windows 10 Home operating system. Well, it's also a good option for gaming. Besides, Windows 10 Home provides built-in security and apps such as Mail, Calendar, Photos, Videos, Microsoft Edge, and more to keep you safe and productive.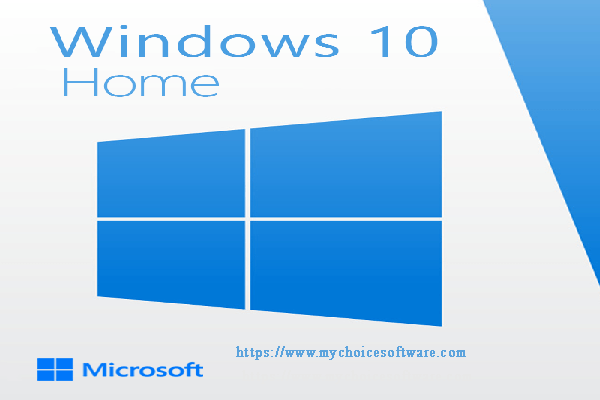 Windows 10 Home cost $139, and 1 license can be used to activate 1 PC. Here are what it offers.
Windows 10 devices support some experiences like digital ink, facial recognition, voice recognition, Microsoft-Edge, and more.
Cortana, a powerful digital assistant, enable users to request wanted information, including weather, schedule appointments, search your apps, documents, settings and so on.
Help users to access supported Android or iPhone devices content from your PC.
Windows 10 comes with standard built-in security features, including firewall and network protections to help safeguard against viruses, malware, and ransomware.
Provide Windows Defender SmartScreen scans app and internet content to improve the safe experience.
Support device encryption on most modern devices.
Windows defender antivirus and parental controls are also available on Windows 10 home.
Safer boot environment prevents malware and other unauthorized programs from loading when Windows starts.
Note:
Before installing Windows 10, it's recommended that you
back up your files
in advance. And updates are automatically enabled during support period.
Windows 10 Pro
All above listed feature are included in Windows 10 Pro. In addition, it has more advanced security and networking features. If you run a small business and want enhanced functionalities, Windows 10 Pro is the way to.
Windows 10 Pro costs $199.99, one license for 1 PC. Here're what else it offers.
Support greater control over Windows Update Deployment.
With dynamic provisioning, users can customize a device easily to meet your organization's needs.
Based on a user's access group, Microsoft released group policy that allows specific security and networking rules to be applied.
Network administrators can be able to designate specific apps to run based on a user's assigned permissions.
Users can set up a Kiosk mode easily and quickly.
Active Directory enables IT staff to manage access to the resources like files and shared printers for network users.
According to the above comparison, you may have found some merits of Windows 10 Pro. If you want to upgrade Windows 10 Home to Windows 10 Pro, it would be better to back up important files in case of data loss.
You may also be interested in difference between Windows 10 home and pro.
Windows 10 Pro for Workstation
With faster data handling and storage, Windows 10 Pro for workstation is the most powerful Windows yet. Besides, it supports for the next generation of PC hardware, up to 4 CPUs and 6TB of memory.
Windows 10 pro for workstations costs $309. This operating system reduces CPU usages, which creates more computing power available for big applications like Autodesk or Adobe Creative Suite. It also provides very low latency that makes remote storage feel like local storage.
So, as you can image, this operating system is well suited for large business or enterprises who are dealing with large amounts of