Are you troubled by the Origin download slow issue? It is annoying to endure so long time to download origin. How to fix the Origin slow download issue? In this post, MiniTool will walk you through 6 effective methods to fix the issue.
Why Does Origin Download So Slow?
Many users complain about the Origin download slow issue. Sometimes the download takes several hours to complete. What causes the issue? According to users' report, there are several common factors behind the Origin download speed slow as follows:
The unstable network is the major cause of the issue.
Software conflicts are also responsible for Origin slow download.
There is not enough space on the hard drive and memory, which might lead to the issue. You can fix it by freeing up your memory and hard drive.
According to Origin system requirements, you should ensure that the basic requirements below are suited to download Origin smoothly:
Operating System: Windows 10/8/8.1/7
Processor: 6 GHz
Memory: 4GB (8GB recommended)
Hard disk: 2GB free space available or use SSD
Now, let's see how to fix the Origin download slow issue.
How to Improve Origin Download Speed?
To improve the Origin slow download speed, here are 6 accessible methods for you. You can try them one by one until you fix the issue.
Solution 1. Restart Your Router
The unstable network has a significant impact on the Origin download. Restarting the router is the most common and simplest way to troubleshoot the network issue. To restart the router, please follow the steps below:
Step 1. Temporarily disconnect all the devices that you don't need for your network. Then ensure your router and modem is unplugged.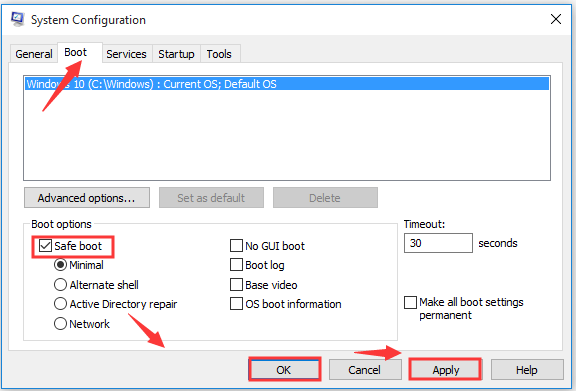 Note: Don't press the button labeled Reset or Restart, which may lead to the factory reset or restore process.
Step 2. Wait for about 30 seconds, which will let the router cool down and give indicates to your computer and ISP.
Step 3. Re-plug in the modem and wait at least 60 seconds.
Step 4. Re-plug in the router and wait at least 2 minutes, which will give your router time to restart.
When your router restarts, you can try downloading and check if the Origin download speed slow issue still persists.
Solution 2. Download Origin on Safe Mode
On Safe Mode, your computer works with only some essential system programs and services, which can save more RAM space and minimize the potential software conflicts when downloading Origin. Follow the steps below to enter into Safe Mode.
Step 1. Type system configuration in the search box and select the System Configuration app from the best math.
Step 2. Go to the Boot tab and select the Safe boot checkbox.
Step 3. Click OK and Apply buttons to save the change.
Step 4. Restart your computer and enter into the Safe Mode. Now, you can try downloading Origin.  
Solution 3. Switch to 5 GHz Wi-Fi
As you know, 5GHz Wi-Fi provides a more stable and faster Internet connection when downloading. If your router and wireless adapter can work on 5GHz Wi-Fi, you may consider using it to download Origin. To know more detailed steps, you can read this post "How to Connect to 5GHz Wi-Fi on Your Laptop".
Solution 4.Change the Firewall Settings
Your Firewall settings may block Origin from downloading. According to the official website, it's required to open the TCP ports 80, 443, 9960 to 9969, 1024 to 1124, 18000, 18120, 18060, 27900, 28910 and 29900 and UDP ports 1024 to 1124, 18000 and 29900, which ensure the Origin software function properly.
You can read this post to open these ports on your Windows Firewall.
Solution 5. Perform a Clean Boot
As mentioned above, software conflicts also can lead to Origin slow download speed. It is proved by many users to be useful to fix the issue by performing a clean boot. This method can help you find conflicting programs that prevent Origin from downloading.
Once you find the conflicting services or programs, you can try disabling or uninstalling them temporarily in order to download Origin smoothly.
Solution 6. Upgrade Your Hard Drive
In addition to the above methods, you can consider upgrading your hard drive to SSD or free up your drive to improve the download speed. Here's you can utilize MiniTool Partition Wizard to upgrade your hard drive.
It is a trusted partition manager that can help you convert FAT32 to NTFS without data loss, convert MBR to GPT, resize partition easily, etc.
Step 1. Connect the new drive to your computer and run the software to get its main interface.
Step 2. Click on the Copy Disk feature on the left pane.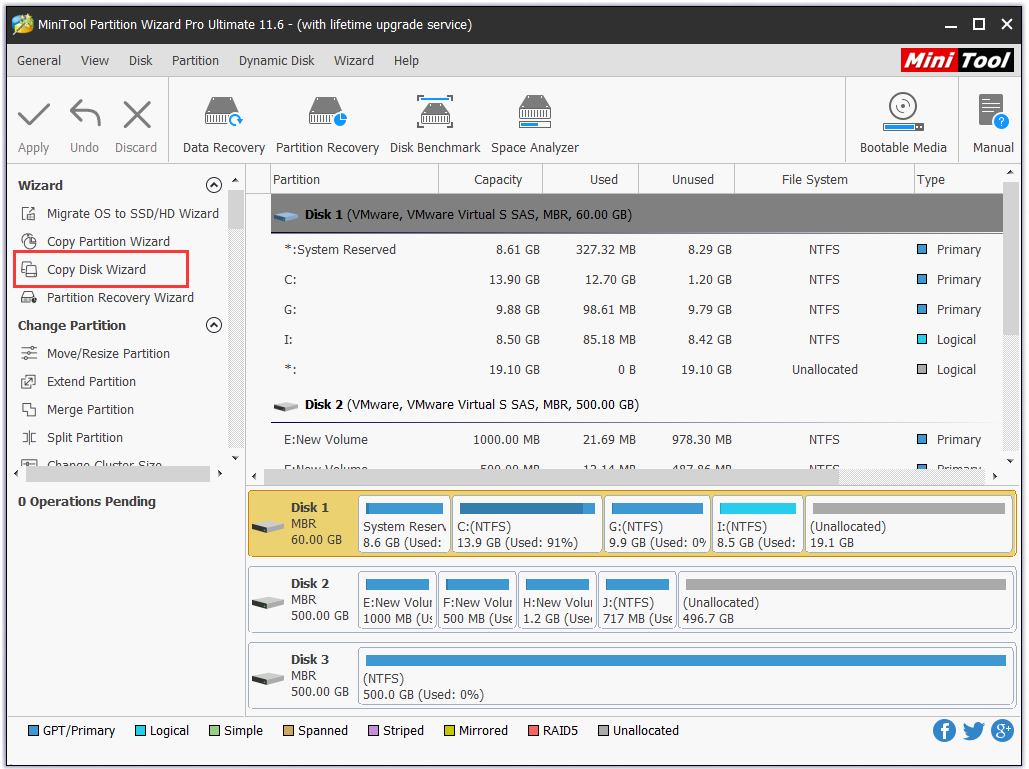 Step 3. Select the drive you prepared and click on Next.
Step 4. Select a copy method based on your needs and click Next to go on.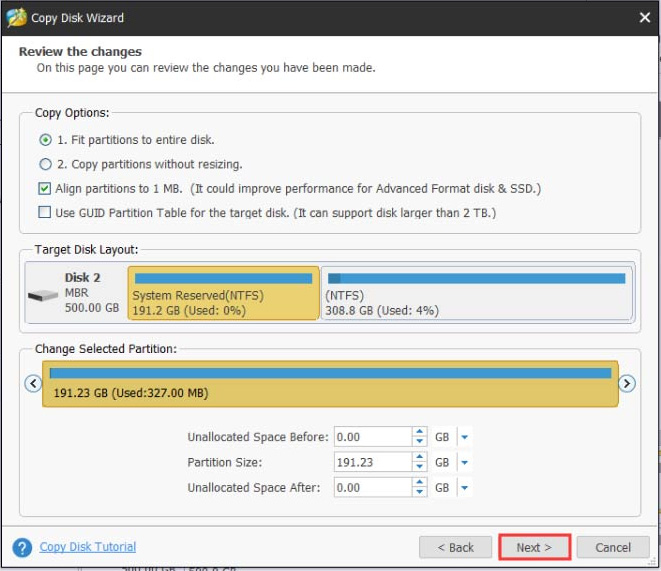 Step 5. Click on Finish in the pop-up window to confirm and click on Apply to execute this operation.