Do you need a CPU or a GPU benchmark program? In this post, MiniTool introduces 3 CPU and 3 GPU benchmark programs to you. They are credible and popular among many CPU or GPU consumers.
If you get a new CPU or a new GPU, you can benchmark them to see if they are running at the optimal. In addition, if you want to overclock a CPU or a GPU, you can also benchmark them to see whether the hardware can perform stably.
In these cases, you need benchmark programs to assess the performance of your computer. In this post, I will list some of the must-have CPU & GPU benchmark tools for your Windows 10 computer. Keep reading to get to know them.
CPU Benchmark Programs
1. Cinebench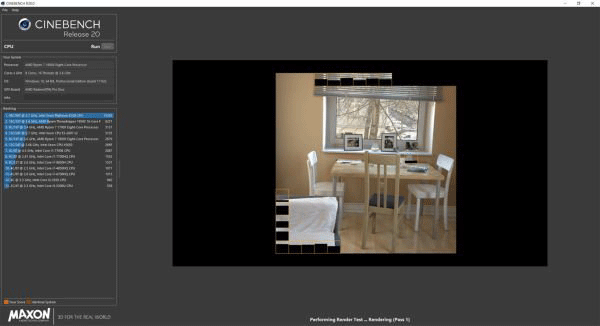 Cinebench is a free test suite that evaluates your computer's hardware capabilities. When running tests, it tends to render an image, because images are usually rendered via the CPU. The test result will reflect the performance of rendering a frame using one or all CPU cores, which can reflect the CPU's performance well.
Please note that the higher the points, the stronger the performance of your computer. If you're not pleased with the output, then chances are you should invest in new hardware.
2. RealBench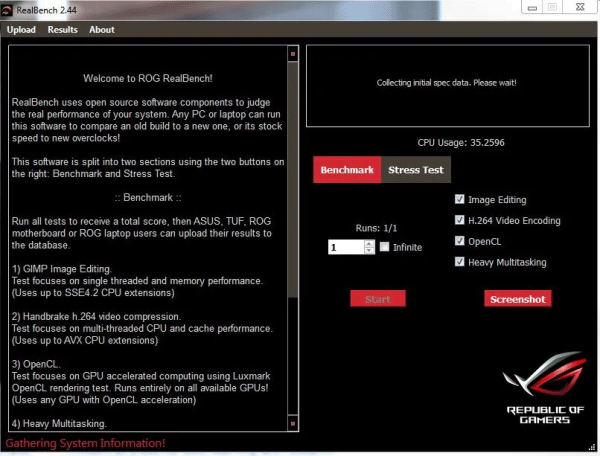 RealBench is developed by Asus, or better yet, the team behind the Republic of Gamers (ROG) products and services, which are the most high-end player product series of ASUS and have a very good reputation among many overclockers. Therefore, you can be sure of the RealBench's trustworthiness.
RealBech performs real-world CPU benchmarking. It determines the performance of your computer via fourth tests: Image Editing, H.264 Video Encoding, OpenCL, and Heavy Multitasking.
Finally, if you upload the results of your PC, you can see where you rank among others who have done the same.
3. CPU-Z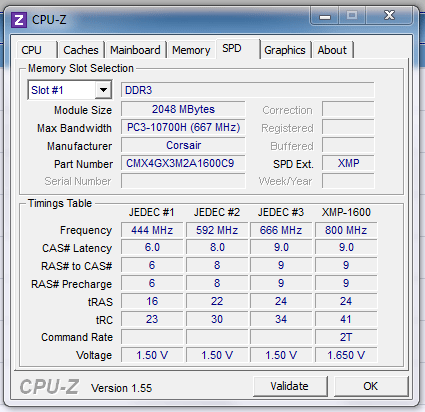 CPU-Z is one of the best tools out there for general benchmarking. It provides the user with a complete rundown of their systems hardware specifications related to the CPU. The information displayed by it includes processor category, CPU core frequency, over-clocking probability, etc.
For those who have no idea of the information regarding their computer motherboard, CPU-Z, a freeware, is the perfect tool for the job.
GPU Benchmark Programs
1. 3DMark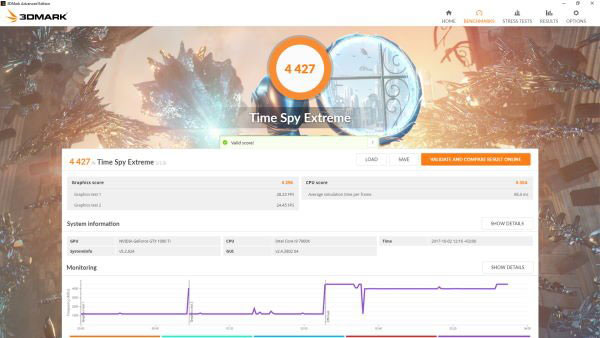 3Dmark is a program designed by futuremark for measuring the performance of graphics cards. The futuremark only customizes the test software according to the direction of Microsoft's DirectX development and the technology that future games may use, so the credibility is good. Its score will become one of the references for users to choose the graphics card.
2. MSI Afterburner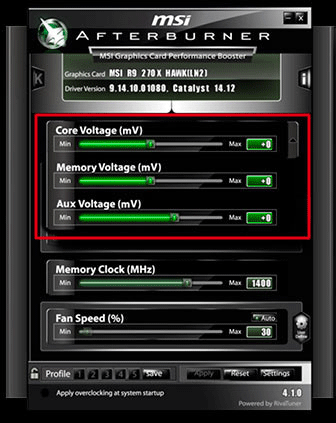 MSI has created some of the best Windows 10 devices for gamers over the years. Its GPU benchmarking software, Afterburner, is popular among graphics card consumers. This free tool doesn't only benchmark your GPU, but it gives the user the ability to overclock among other things.
It provides an incredible detailed overview of the hardware and comes with some additional features such as fan profiles customizing, and audio and video recording. In addition, it's not exclusive to MSI graphics cards.
3. GPU-Z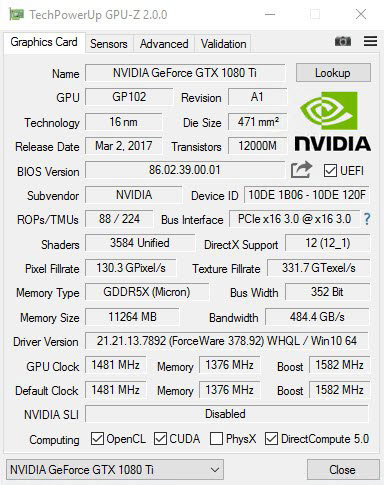 GPU-Z is one of the most loved GPU benchmark tools that are available for free on the web. It can run on NVIDIA, AMD, ATI, and Intel graphics cards. It supports the GPU load test that is designed to verify the PCI-Express lane configuration.
This software will show you the information about your GPU, display adapter, and other important details, such as the overclock data, 3D clocks and default clocks. Furthermore, it is capable of creating a back up of your graphics card BIOS.