Recently, news from the Outer Worlds attracts a great many game fans. This is "the Outer Worlds Pre-load begins on Xbox One". Do you want to know more detailed information? In today's article, MiniTool will provide you with some related information and some useful tips that you may need.
The Outer Worlds Pre-load Begins on Xbox One, Requires Around 40GB
The Outer Worlds is a widely popular role-playing game developed by Obsidian Entertainment. This game is going to be released for PS4, Xbox One, PC, and Microsoft Windows. As a part of the Xbox Game Pass, you can preload the Outer Worlds game on Xbox One now.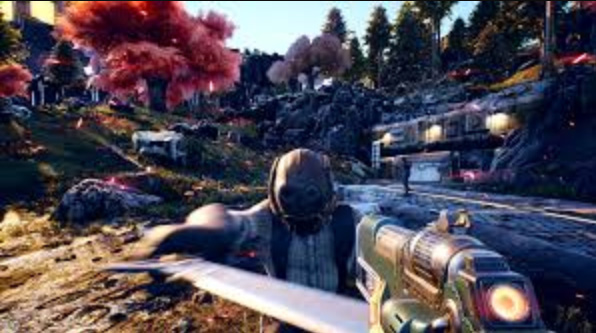 The game published by the Outer Worlds Obsidian Entertainment and Private Division enabled you to navigate Halcyon. It is a futuristic space colony in a visually-lush single-player role-playing game. Based on your playstyle, you can develop a character via the title over time.
Besides, the Outer Worlds can apply features to the character you created based on reoccurring traits and flaws. The final result is someone who has unusual quirks.
So, the problem is coming. How to download the title through Xbox Game Pass? Here you can follow the quick guide to do that:
Step 1. Navigate to the Microsoft Store page of the Outer Worlds. Then you will see the option Install on my devices, just click on it.
Step 2. Select the console which the title should go on. After that, you can notice the download size is around 40GB, so make sure you have enough free space to install it.
Useful Tips for the Outer Worlds Pre-load
As mentioned above, the Outer Worlds game requires around 40GB hard drive space. If there is not enough free space, you may fail to download and install this game. So, the problem is what if there is not so much free space on your hard drive?  
Here you can utilize a professional partition management software MiniTool Partition Wizard to increase the storage space size. This software can help you extend your partition easily. Besides, you can also use it to upgrade your hard drive without reinstalling OS.
In addition to the above information, you may also be interested in other information related to the Outer Worlds game. Keep reading, you will learn more.
The Outer Worlds Release Date
Obsidian has announced that the Outer Worlds is the spiritual successor to its 2010 release. It is reported that the Outer Worlds release date has been confirmed is on October 25, 2019. This is almost three months later than we have been expecting, but the game should be more polished by the released time.
Obsidian is noted for their fantastic RPG experience and the Outer Worlds could be one of their best games yet. The Outer Worlds release date is the same day as the Call of Duty: Modern Warfare. So, you may need to wait for a few days or weeks to get through them both.
The Outer Worlds Is Coming to PS4, Xbox One, and Nintendo Switch
According to the report, Microsoft announced that it has acquired Obsidian Entertainment as a first-party studio to develop exclusives on its platform. So, it is presumed that this game is only suitable for Xbox One, currently called Xbox Project Scarlet.
However, the Outer Worlds is coming to remain multi-platform with the 4 released formats PC, Xbox One, PS4, and Nintendo Switch. This is because Obsidian has been working on the Outer Worlds long before Microsoft came along with it.