How to fix out of html5 offline storage space Chrome? If you are seeking for methods like others, this post of MiniTool is worth reading. It offers you 3 solutions to it.
What Is HTML5 Offline Storage
HTML5 local storage, a part of the web storage application programming interface, is a way to locally create a storage of data within a user's web browser. It is available without the need for third-party browser extensions or plug-ins.
The local storage is used for the storage and retrieval of data in HTML pages from the same domain. The stored data still persists even after a browser tab is closed, even you surf from one website to another, or even when the main browser is quit. This is similar to cookies to some extent.
Differently, the data of the HTML5 local storage won't be sent to a remote web server unless it is done manually. With HTML5 Offline Local Storage, a number of data can be stored compared with cookies.
However, you sometimes may encounter the out of html5 offline storage space Chrome error. How to fix out of offline html5 storage space? Here are some solutions for you.
Tip:
If you receive the low disk space warning or something like that, you can find what's taking up space with a professional
disk space analyzer
and then free up disk space. Alternatively, you can upgrade to a larger hard drive or move/resize/extend partition via MiniTool Partition Wizard to
increase disk space
.
Free Download
Solution 1: Clear Cookies
What can you do when the out of offline html5 storage space error appears? Well, simply clear html5 offline storage manually via the settings of your browser. Here we illustrate that on Chrome.
Step 1: Run Google Chrome to open its main page.
Step 2: Click on the three-dot icon at the upper right corner of the page and then click Settings in the prompted menu.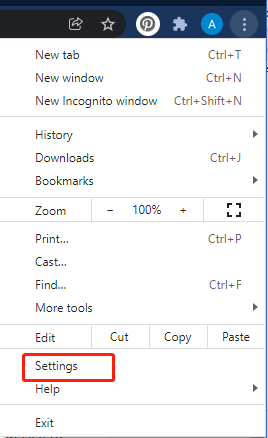 Step 3: In the Settings page, click the Privacy and security option in the left panel. Then click Cookies and other site data under the Privacy and security section in the right panel.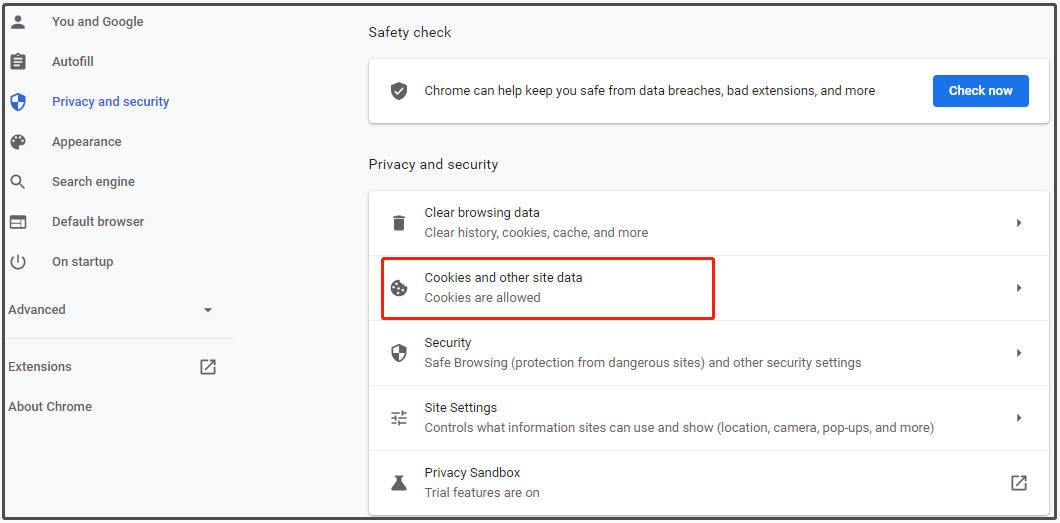 Step 4: Tap See all cookies and site data > Remove all. You can also find the target cookies in the Search cookies section and then click the trash can icon behind them to delete them.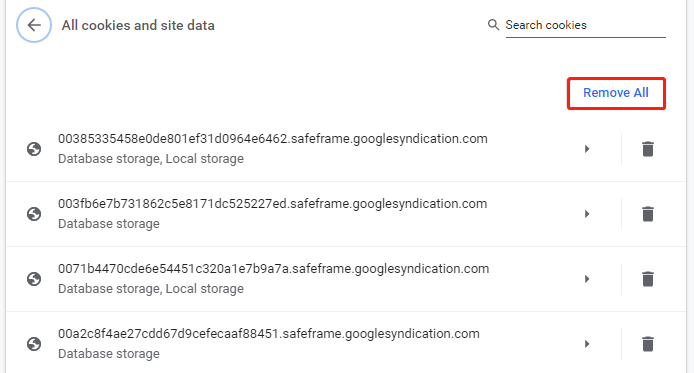 Solution 2: Reset Your Browser
Sometimes, you can fix the "mega html5 offline storage is full" error by resetting the browser. Here are detailed steps for doing that.
Step 1: Likewise, you need to open the Settings option of your browser. If your browser is Chrome, directly use the Step 1 and Step 2 in the Solution 1 section.
Step 2: In the next page, click Advanced to open its drop-down menu. After that, click Reset and clean up to continue.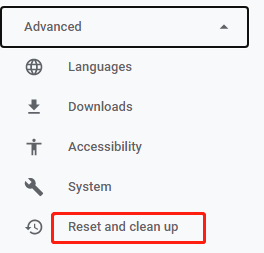 Step 3: In the right panel, click Restore settings to their original defaults and then click Reset settings in the prompted window.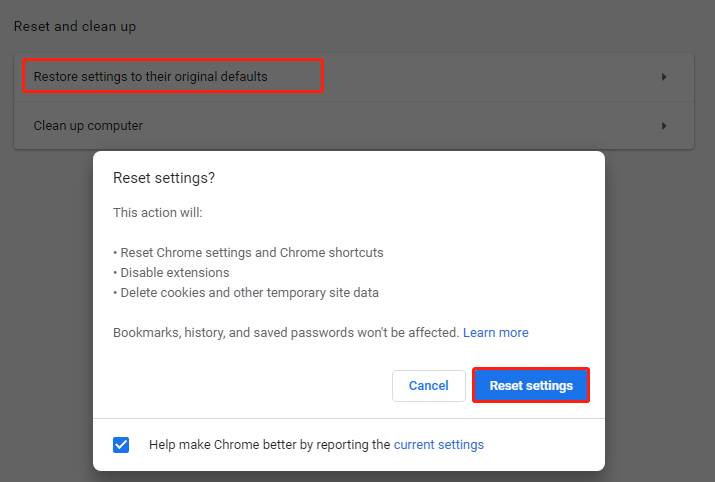 Also read: How to Clean up Your Computer? Top 8 Methods for You
Solution 3: Directly Remove Cookies for the Website
How to fix out of offline html5 storage space mega browser error? Well, you can directly remove cookies on the mega.
Step 1: Open the Chrome browser, and then type mega.nz in the search bar and hit Enter. This operation will open the mega website.
Step 2: Tap the Lock icon in front of the website name.
Step 3: In the pop-up window, click Cookies.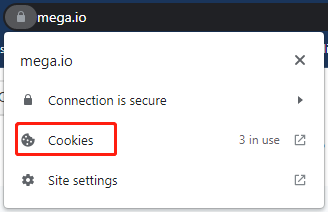 Step 4: In the Cookies in use window, click on your cookies from the list and click Remove. After that, click Done to exit the operation.