Many people get an error message saying "Amazon Fire Stick critically low on storage". If you are also searching for the Fire TV low on storage fix, you come to the right place. In this post, MiniTool summarizes several effective ways.
Amazon Firestick TV is a widely popular streaming device that can download apps, stream TV shows and music. However, this TV device has limitations on storage like many other streaming devices. Many users receive the Amazon Fire TV low storage message after installing more and more applications.
Why does my Firestick keep saying critically low storage? The main reason is due to the old device. As you know, the old Fire TV has limited storage space compared with the newer version of the TV. In addition, other factors like too many applications and app data and cache are also responsible for the Firestick memory full issue.
Fix 1. Uninstall the Unnecessary Applications
The simplest and fastest Fire TV low on storage fix should be to uninstall those unused applications. To do so, follow the steps below:
Step 1. Open your Amazon Fire TV, and then access the Settings menu and select Application.
Step 2. Select Manage Installed Applications, and then select the unused application and click on Uninstall.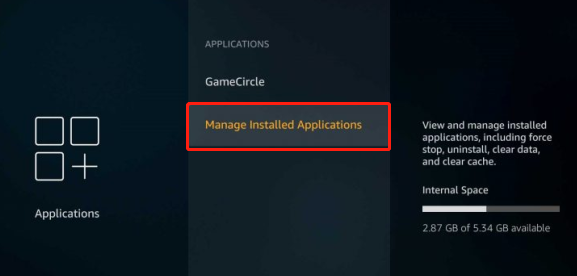 Step 3. Click on Uninstall in the pop-up warning message to continue. Then repeat this process to uninstall other unnecessary apps.
Once done, you can check if the Amazon Fire TV low storage message still appears.
Fix 2. Clear the App Data and Cache
When you run the apps on Firestick TV, they will automatically create cache data in the background. Sometimes these caches and files may fill up your storage. So, we recommend you clear all cache to free up the storage space. Here's how:
Step 1. Open the Settings screen again and select Applications.
Step 2. Select Manage Installed Applications, and then select the app that you want to clear cache in and click on Clear cache. Then you can follow this guide to clear cache files for other applications.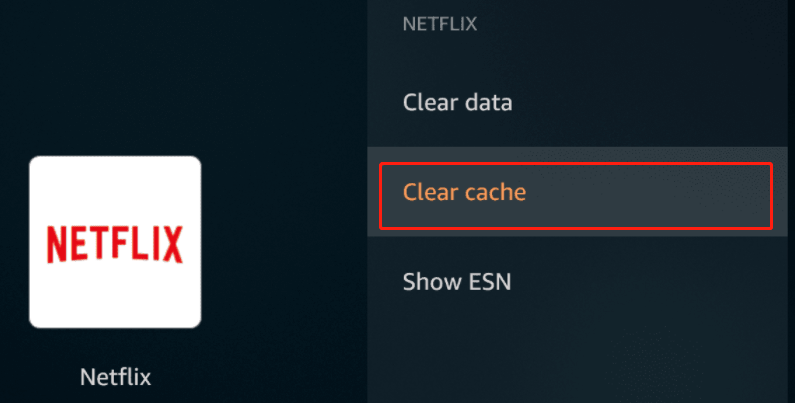 Fix 3. Reset Your Firestick TV to Factory Defaults
Resetting your device should be the most effective way to fix the Fire TV storage low issue. But this operation will erase all data on your storage. So, it's highly recommended you make a backup of all important data beforehand.
If you have confirmed that, follow the tutorial below to reset Amazon Firestick TV.
Step 1. Open your Fire TV and click on the Home button to open the Home screen.
Step 2. Click on Settings, and then scroll to the right side and click on My Fire TV or System.
Step 3. Scroll down to the Reset to Factory Defaults section and click on it.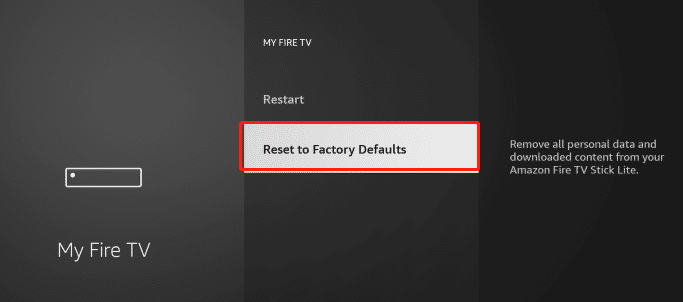 Step 4. Now, you will receive a warning message saying "You are about to reset your Amazon Fire TV to its original factory settings, and hence your sign-in information along with personal preferences will get deleted". Click on Reset to confirm that. Now, this Fire TV low on storage fix should work for you.