Do you know Xtra PC? Is it an Xtra PC scam? In this post, MiniTool Partition Wizard tries our best to give you an objective Xtra PC review. After reading this post, you can then decide whether to buy this product.
What Is Xtra PC?
When I wrote a post about stick PC, I find a product named Xtra-PC by chance. Its official product description is shown as follows: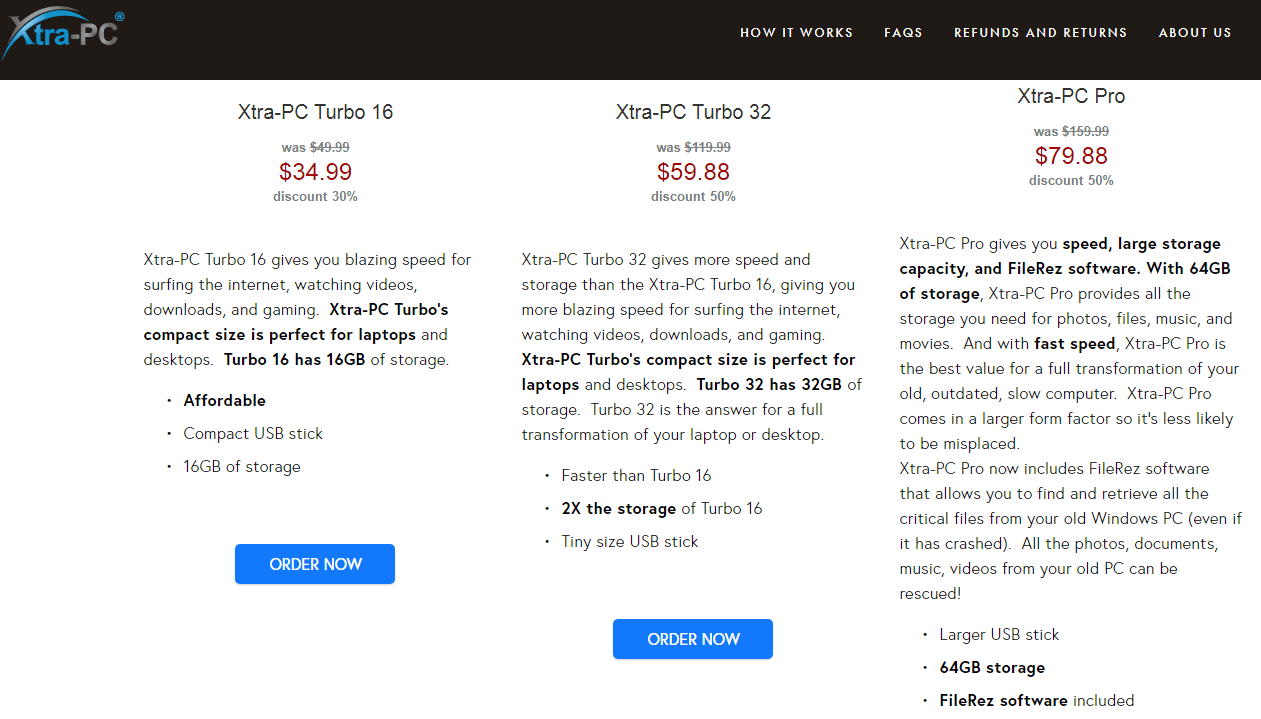 According to its description, Xtra-PC can give you blazing speed for surfing the internet, watching videos, downloads, and gaming. It is the best value for a full transformation of your old, outdated, slow computer. In addition, Xtra-PC Pro includes FileRez software that allows you to find and retrieve all the critical files from your old Windows PC (even if it has crashed).
How does it work? What technology it uses to make my old PC run fast again? The answer lies in the following words:

Unlike stick PC that is like a mini PC, Xtra-PC is just a USB flash drive with Linux OS. What is Linux? It usually refers to free and open-source operation systems. Linux has many different distros. Some distros are light, able to run on old PC fast, and have the look of Windows.
If you install any Linux distro into a USB, it then becomes an Xtra-PC USB. So, many people think the Xtra-PC is a scam. However, there are many posts and websites advertise for this Xtra-PC product. Is it an Xtra PC scam or not? Please keep reading to get answers.
Is It an Xtra PC Scam?
Xtra PC reviews are polarized. Some people think this works for their PCs and it's a good product. Some people think this product is a scam, because it utilizes people's lack of computer/Linux knowledge to make profit.
To figure out whether it is an Xtra PC scam, you should figure out the following questions:
1. Do you know how to install Linux?
To install Linux, you have the following options: remove Windows radically and then install Linux; dual boot Windows and Linux; install Linux on USB. You can find related tutorials online. Then, you can try and see whether you can install Linux successfully.
2. Do you know how to access Windows files from Linux system?
If your partition is FAT32 or exFAT file system, you can access these partitions directly from Linux, because Linux supports these file systems. Then, all you need do is to mount these partitions under Linux directories.
If your partition is NTFS file system, to make Linux access these partitions, you need to install two packages: FUSE and NTFS-3G. After that, you can mount these NTFS partitions and then access them normally. There are many tutorials about this process online. You refer to them, if you don't know how to do that.
Therefore, for some Linux experienced users, they think the Xtra PC is a scam and they don't understand why many people buy the Xtra PC. However, for those who have no knowledge of computer and Linux, buying an Xtra PC can save many troubles.
Note: When the Windows OS crashes, your data is not lost. If you connect your hard drive to another OS, you can find back your data easily. So, I think the FileRez software included in Xtra PC has no data recovery function. This conclusion may be incorrect. If any of my reader has used this software, please leave a comment for sharing.
3. Would you still like to pay money, even if you know you can make an Xtra-PC by yourself?
Are you still willing to pay the money after knowing that you can make an Xtra PC by yourself? Because you think the Xtra PC save some troubles for you and it offers service support. If you figure out this problem, you can then make a conclusion about whether it is an Xtra PC scam.