Xbox One Repair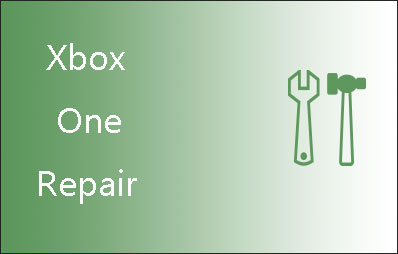 When running into some Xbox One issues, some users hesitate to try Xbox One repair service. There is an example from a forum on Reddit:
I'm thinking of sending in my Xbox One to get repaired since it does not read disc and the USB ports on the back disconnect all the time. How much does it cost a lot to get my Xbox One repaired if I request for a repair? I'm just wondering how your guys' experience with getting your console repaired has been…
How about the experience of Xbox One repair services? Many warm-hearted Xbox One users shared their experience:
Really good experience for me.
Pretty smooth the only shitty thing is that they make you pay for shipping which is a bit inconvenient.
My disk drive went a fourth time and it was no longer in warranty by one day. I tried to negotiate with Microsoft on a reduced price. It did not work. I ended up buying an Xbox One S off of Amazon for $150 instead.
How about the Xbox One repair cost? The cost depends on the type of repair required, the professional choose and if your Xbox One is under the manufacturer's warranty.
If you were to send the Xbox One to Microsoft outside of warranty, Microsoft will charge a flat $115 to repair the device, regardless of the repair.
If you choose a third-party service provider, the cost was close, but your console could be repaired in as little as a day. For example, if you asked for the help of ubreakfix.com to repair the disc drive, you should pay $129.
In fact, it is wise to buy a new one if you ran into terrible Xbox One issues, such as a broken HDMI port.
Common Xbox One Issues & Try to Fix Them by Yourself
The Xbox One, like may electronics, is bound to fail at one point. So, in this part, I would like to discuss some common Xbox One issues and offer the corresponding solutions that you can try to fix them by yourself first.
Xbox One won't turn on or update:
The first two big headaches for Xbox One users are Xbox One not turning on and updating. If you ran into one of them, please take it easy.
To tackle Xbox One not turning on, you can read the following post in which 4 cases related to this issue are discussed.
As to the second issue, you can find solutions in If Your Xbox One Won't Update, These Solutions Are Helpful.
Xbox One won't sign in:
The next Xbox One issue I will discuss is that Xbox One won't sign in. This error is quite annoying but you can use these fixes to get rid of this issue.
Xbox One overheating:
There are several possible reasons why your Xbox One is overheating:
The environmental temperature is too high.
The thermal paste is not working.
The exhaust grills or side panels are blocked.
And more…
After knowing the culprits behind Xbox One overheating, you can try these workarounds to escape from this dilemma.
I have discussed the same question about PS4 and you can read PS4 overheating if you want to know how to fix the problem.
Xbox One won't read disc:
The last Xbox one issue is that the console won't read disc. This issue indicates that your game disc will not play or cannot be recognized when you insert the disc into the console. To learn more about this issue and fixes to this issue, please refer to the following article: