Summary :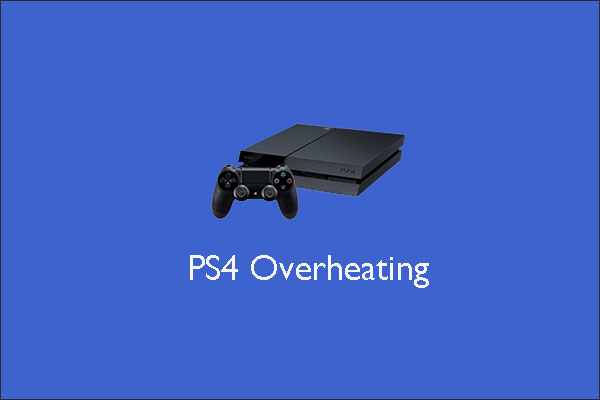 PS4 keeping overheating cannot be ignored as this problem can ruin the circuit boards of the console. In this post, MiniTool shows the reasons for PS4 overheating and how to cool down the console effectively.
Reasons for PS4 Overheating
A PS4 user posted his issue on Reddit. The detailed information as the following shows.
I bought a PS4 back in 2014 and it has been working fine until a couple of months ago, when it suddenly told me that my PS4 is overheating and shut off on its own. Ever since then when I start up any one of my games, within 10 minutes the PS4 overheats and shuts down.
As you can see, PS4 overheating is irritating. What are the culprits behind this issue? They are:
Long-time use of the console.
High room temperature and poor ventilation
Outdated PS4 games you are playing and PS4 system you are running.
Many USB ports for charging and charging for controllers.
Dust Buildup in your PS4.
Now, let's what the PS4 overheating fixes are based on different reasons.
Fix 1: Restart Your PS4
Everything needs to take a rest. Your PS4 is also included. Although this console is designed to run for some time, you need to give it time to breathe, especially when you have used it for a long time.
To give your PS4 a rest, you just need to:
Turn off the console.
Let the console cool down to a normal temperature.
Turn it back on
After the restarting, does the console stop being overheating? If not, the situation should be considered that the conditions of the room affect the PS4 performance. High room temperature and poor ventilation should be paid attention to when playing games on PS4.
Make sure the temperature of room ranges from 50 degrees° Fahrenheit to 80 degrees° Fahrenheit. Let the window and door open to let fresh air in.
Fix 2: Update PS4 System and PS4 Games
As the old Windows system will affect the computer performance, the outdated PS4 system and games also slow down the PS4 and increase the risk of the console overworking itself and overheating.
How to update PS4 system and PS4 games? Follow the steps below.
Step 1: Update PS4 system.
Click Settings on the main screen of your PS4.
In the Settings menu, select the System Software Update option.
Select Check for Updates. Then select Install Updates if there is an update. If there is not an update, the console will notify you.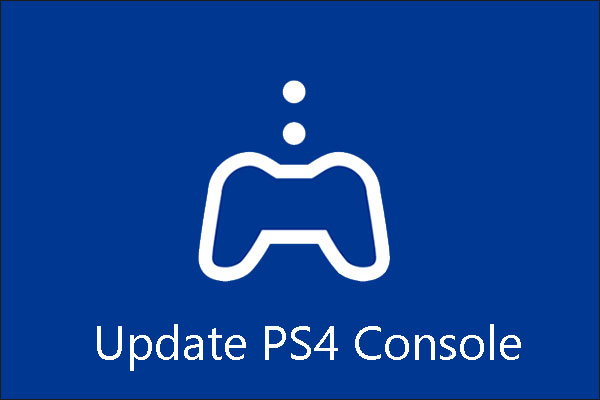 Do you know how to update your PS4 console? This post shows you how to update PS4 console automatically and manually.  
Step 2: Update PS4 games.
Select the game in question on the screen of the console.
Press the Options button on the controller.
Select Check for Update on the Options menu.
Select Install Update if there is any update available. If there is not an update, it will notify you.
After finishing update the PS4 console and the PS4 games, check whether your PS4 still keeps overheating.
Fix 3: Remove the Dust Buildup on PS4
To secure the PS4 data, it is highly recommended that you make a PS4 backup first and then process this fix.
After finishing backing up your PS4 data, you can follow the guild to complete removing the dust buildup on PS4.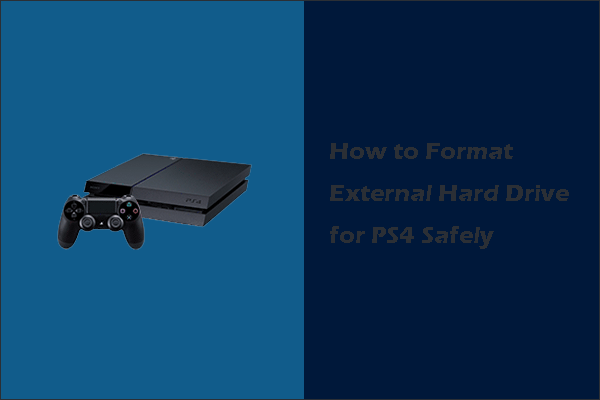 This article aims to help users select an external hard drive for PS4 and format it to increase its storage when they find insufficient storage space on PS4.
Have you cooled down your PS4 after trying the above PS4 overheating fixes? If you have any doubts about this post, please leave them in the following comment zone.