Summary :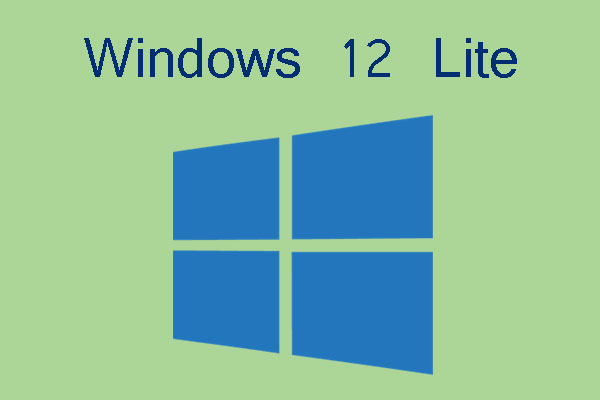 Do you know Windows 12 Lite? Is Microsoft Windows 12 releasing and what's the Windows 12 release date? In this post, MiniTool will answer these questions. Keep reading to learn about Windows 12 Lite.
Microsoft Didn't Release Windows 12!
At present, the Windows 10 is the latest version of Windows and Microsoft employees are still working on it. At the same time, Microsoft has been discussing the idea of Windows as a service. They will offer regular improvements and updates to Windows 10, instead of the big launch or major upgrade every few years.
Hence, Windows 10 could be the last major version of Windows and there won't really be any future major versions of Windows in the foreseeable future. At least so far, Microsoft has no intention of developing Windows 11 or Windows 12.
What Is Windows 12?
Microsoft didn't make any news about Windows 12 release date on social media, announcements or even in conferences. But there is an OS named Windows 12 Lite. This OS is made by a website and was released on 11 feb 2020! Apparently, this OS is not a Windows series system.
Windows 12 Lite is a Linux distribution based on Linux Lite 4.8 that is based on Ubuntu 18.04.3 LTS, and features a look that looks exactly like Windows 10, including the default wallpaper for Windows 10.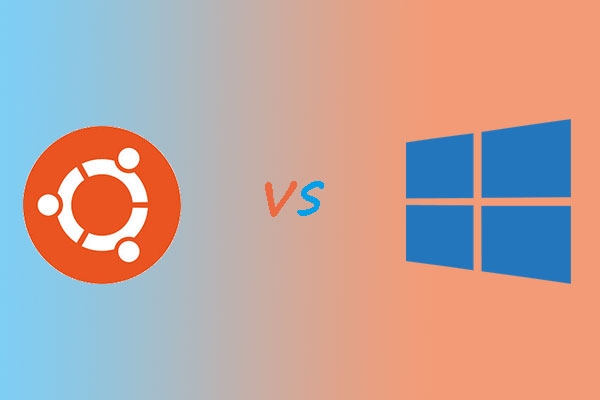 This post introduces Ubuntu vs Windows from 8 aspects. You can decide to use which one after reading this post.
Judging from the release time and publicity time of this Windows 12 system, it probably wants to take advantage of the opportunity of Win7's retirement to attract some users. Windows 12 Lite's website description states that it perfectly solves all the problems in poor Windows 10 and the desktop is better than Windows 10 in all aspects.
In its slogan, a series of satires on Windows 10 were also made:
No unwanted update patches, no upgrade failures, and no pressure on you to buy more versions
No virus or extortion software, natural immunity
Dual-boot operation with Windows 7/10, free copying and editing of files
Starts up to three times faster than Windows 10 and takes about 10 seconds
Comes with a lot of the best software, more than 80,000 models are available in the software manager
Perfect support for Steam / NVIDIA graphics cards, and still play games
No authorization, no activation required, casual installation, data will not be stolen by Microsoft
No Microsoft advertising…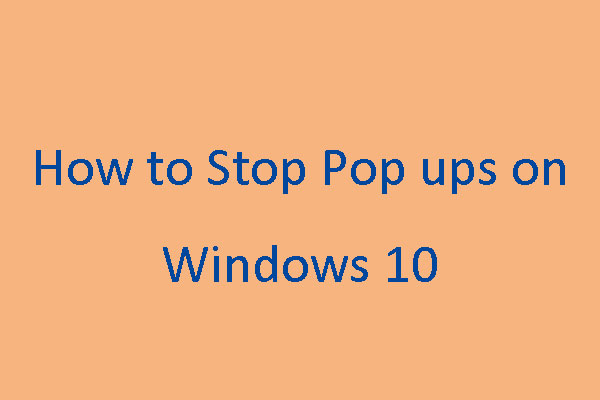 This post shows you how to stop pop-up notifications and ads on Windows 10 with 6 methods.
Apart from these, a website dedicated to the project has been created, on which you can read that Linux is a guarantee of no problems with updates and no need to have anti-virus software.
It states that it offers access to known applications and even games, but is lighter and uses less hardware resources. It also offers an extensive tutorial to guide you through the installation and allow you to configure basic tools such as PlayOnLinux, a translation layer for games and software.
However, there are risks in doing so. The German Computerbase website stated that the system violates Microsoft's copyright from background pictures to publicity, and the promotional copy is also deceiving consumers.
Another interesting thing is that there are several websites for Windows 12. Here list some websites:
windows12iso.com
windows12update.com
windows-12.com
From the above websites, you can learn what's new in Windows 12, its release date, and they offer the ISO file and installation guide. In addition, I also find a website: www.window11updates.com. This website offers two ISO files: Windows 11 and Windows 12.
Bottom Line
Remember what happened to Lindows? I don't think it will last very long and Microsoft will come down on them like a ton of bricks. In a word, I don't recommend you to download it.