Summary :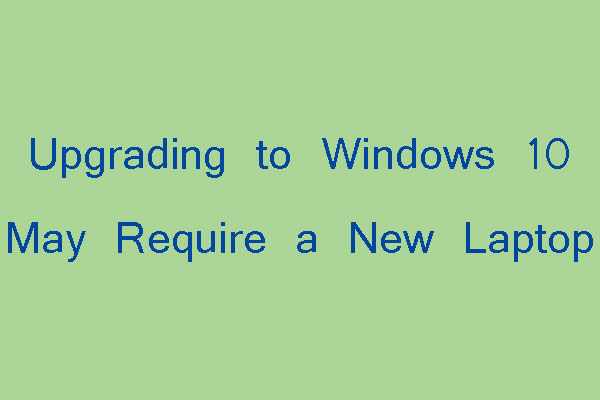 If you are using an old Windows 7 laptop, upgrading to Windows 10 on your old PC may be not a good idea. You may need a new PC. In this post, MiniTool introduces 4 reasons to you.
Microsoft has already ended support for Windows 7 in Janurary, 2020 and this company urged Windows 7 users to upgrade to Windows 10. Absolutely, this is a good way to enjoy using your current computer, but it may require you to buy a new laptop. That's because most Windows 7 laptops were sold before 2015 or 2016.
These Windows 7 PCs are old and a lot of tech specs in them are outdated. Compared to these old PCs, a new laptop you buy in 2020 has the following 4 advantages.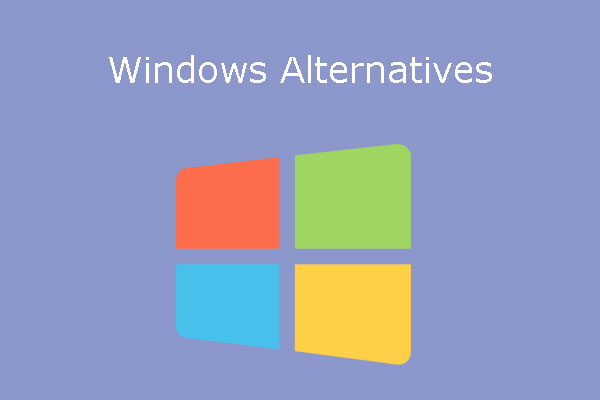 This post recommends 6 free Windows alternative operating systems to you. If you want an open source OS, you can read this post.
1.Better Portability
Modern Windows 10 laptops are a whole lot thinner and lighter than the Windows 7 era devices. To achieve this, Windows 10 devices adopt modern ports and more efficient processors, and drop out optical devices.
Take the Lenovo ThinkPad Edge E430 from 2012 as an example. This device comes bundled with a DVD drive, VGA port, and weighed in at roughly 4.74 pounds. That's a big difference from a Windows 10 device like ThinkPad T490, which comes in at around 3.41 pounds.
Even one of the thinnest laptops of the Windows 7 era, the first-generation ThinkPad X1 Carbon has seen massive improvements since its launch. The latest 7th-gen ThinkPad X1 Carbon is 29% lighter and 21% thinner than the first-generation ThinkPad X1 Carbon.
2.Faster Speed
Windows 10 laptops are considerably faster than any Windows 7 devices becaused of thw following two primary changes: Solid-state-drives (SSDs) and quad-core processors.
Windows 7 laptops often relied on HDDs, while Windows 10 laptops often use SSDs, which are much faster, efficient, and have better read and write speeds. Therefore, compared to old Windows 7 PCs, modern Windows 10 devices can offer you faster boot time, and a more responsive system.
Back in 2012, only few laptops came with an SSD, for example, the HP Envy 14 Spectre. it came with a 128GB SSD as standard and was priced at $1,400. This price is much higher than that of the Dell Latitude E6430 from the same era, which was bundled with a 320GB HDD and was priced at $750.
Today, SSDs are everywhere you look and you even can find laptops with SSDs that are priced under $500.
Another factor is processor. Windows 7 laptops, such as the Lenovo ThinkPad T430 or Toshiba's Portege Z935, are usually running on dual-core processors. But most modern laptops have jumped to quad-core processors. More cores means better multitasking and increased performance in many applications. Absolutely, everything is faster in Windows 10 PCs.
SSD VS HDD: What's Difference? Which One Should You Use in PC?
3.Modern Display
Laptops from the Windows 7 era often had thick bezels around the edges and low-resolution IPS or LCD screens. However, for modern Windows 10 laptops, they are touch-screen compatible. Some laptops, which are known as 2-in-1s, can even be converted to be used in multiple modes. For example, you can use them as tablets when on the go.
In addition, these devices can offer high-resolution slim-bezel 4K screens and vibrant QLED or OLED displays, which means for some immersive experiences when watching movies or streaming Netflix.
4.Better Battery Life
When it comes to battery life, Windows 10 devices are far more advanced than Windows 7 for the following reasons:
Windows 10 have its own built-in battery saver:The Windows 10 OS has various power modes, ranging from "battery saver", "recommended", and "best performance", which tweaks system performance to help you get the most juice out of your laptop.
Modern laptops support USB-C PD:This means that if you have a USB-C power bank that is PD compatible, you can charge your laptop when on the go, and away from outlets.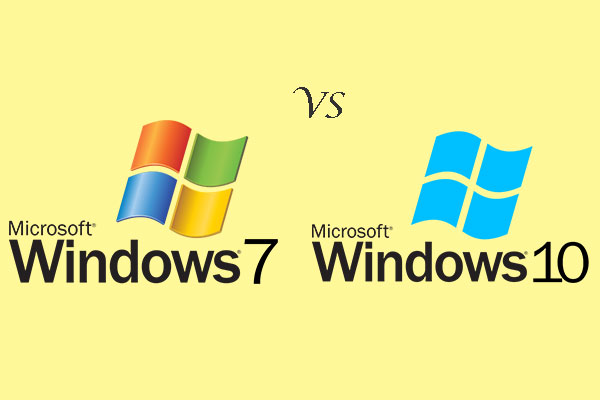 This article shows you the differences between Windows 7 and Windows 10. You can make a decision after reading this post.