Summary :
WhatsApp Desktop is one of the most popular chat applications, but some users may encounter this problem "WhatsApp keeps crashing" when using it. Why does this happen? Well, this post from MiniTool Partition Wizard will tell you the reason and offer you corresponding solutions.
Why Does WhatsApp Keep Crashing on Windows 10?
Many Windows users prefer to use the WhatsApp Desktop application on their computers. However, some users have reported that WhatsApp keeps crashing when they start the software, make phone calls, download and upload files.
Why does WhatsApp keep crashing? Some possible reasons are listed below:
How to Fix WhatsApp Desktop App Crashing on Windows 10
In most cases, the WhatsApp Desktop application works well. However, if WhatsApp keeps crashing on Windows 10, you can follow the methods below to solve this problem. Scroll down to know the detail.
Method 1: Force Quit WhatsApp
Generally speaking, the simplest and easiest way to fix the issue "WhatsApp keeps crashing" is to force quit WhatsApp. Here is how to do that:
Step 1: Right-click the Start button, and then choose Task Manager.
Step 2: Under the Processes tab, click WhatsApp and click the End task button. (You can also right-click WhatsApp and choose End task.)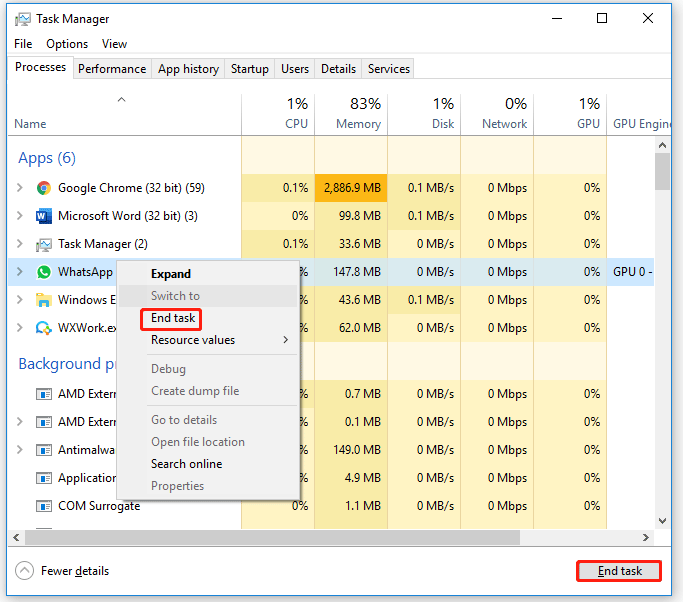 Note: You can do the same thing by opening WhatsApp and then pressing Alt + F4 on the keyboard to force close it.
After that, please exit Task Manager and reopen WhatsApp to see if it still keeps crashing.
Method 2: Update OS to the Latest Build
The problem "WhatsApp keeps closing" may be caused by the outdated operating system which is not compatible with the latest WhatsApp client. In this case, updating Windows to the latest version may solve the problem. Follow the steps below to do that:
Step 1: Click the Start button, and then click the Settings button to open Settings.
Step 2: Then, choose Windows Update, and then click Check for updates.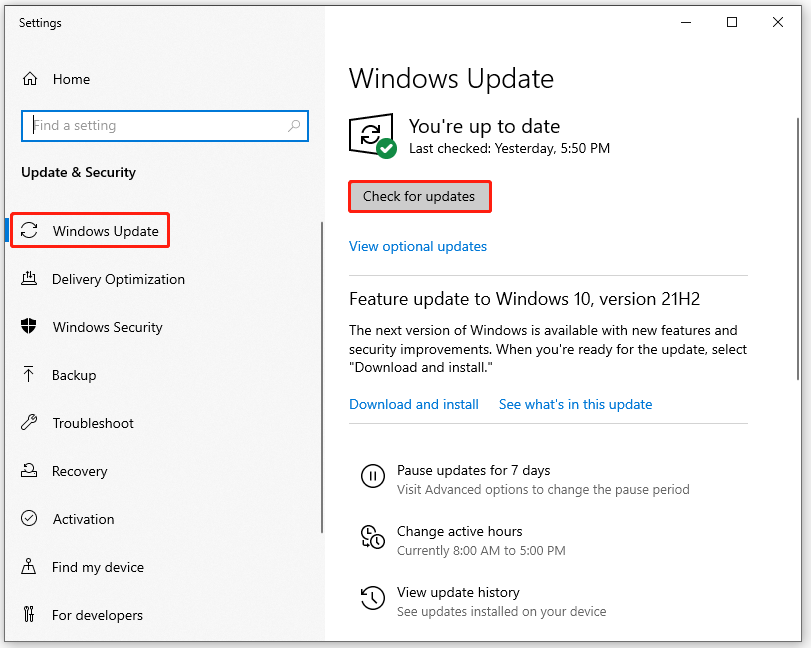 Step 3: Follow the on-screen instructions to download and install the Windows updates if some updates are available.
Once done, restart your computer and open WhatsApp to see if the problem is resolved.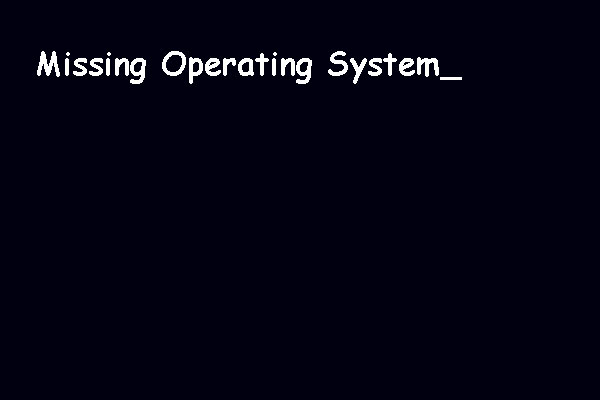 Are you troubled by missing operating system? Now find the possible causes and 5 perfect solutions to this error.
Method 3: Update WhatsApp to the Latest Version
If you are using an outdated version of WhatsApp, it may cause the problem "WhatsApp keeps closing". In this case, you need to update WhatsApp to solve this problem. How to do that? Here is the guide:
Update WhatsApp through Microsoft Store:
Step 1: Press the Win + S key and type microsoft store in the search box. Then, press Enter to open the Microsoft Store app.
Step 2: Go to My Library. Choose Downloads in the left panel and click the Get updates button to check and install updates for installed apps.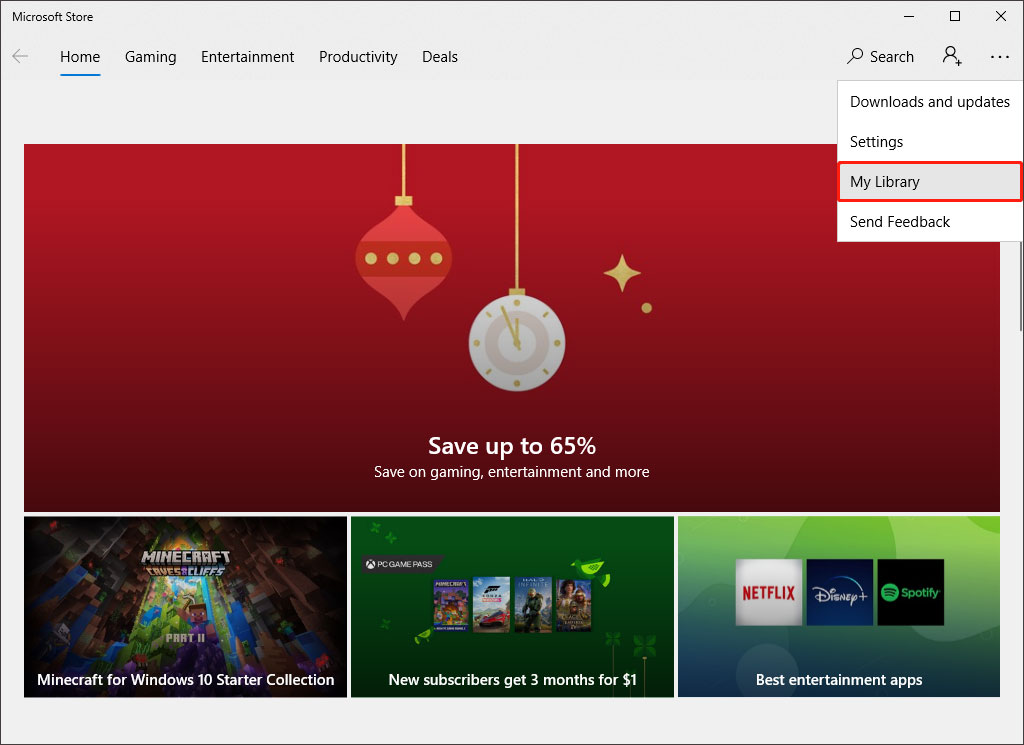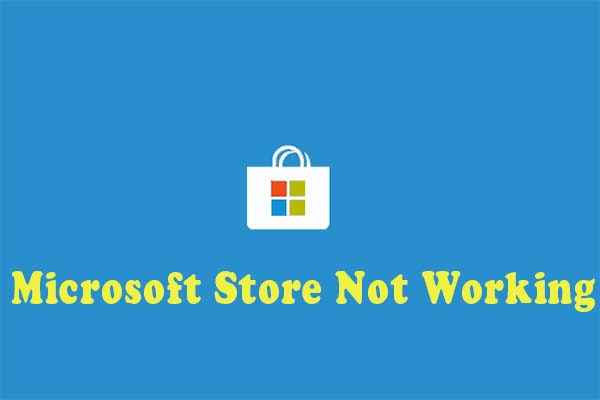 Microsoft Store provides many Windows apps for you. However, you may encounter the Microsoft Store not working issue. The post can help you fix it.
Update WhatsApp using browser:
Step 1: Open a web browser and download WhatsAppSetup.exe through this link.
Step 2: Once downloaded, launch it as administrator. (Don't uninstall the older version.)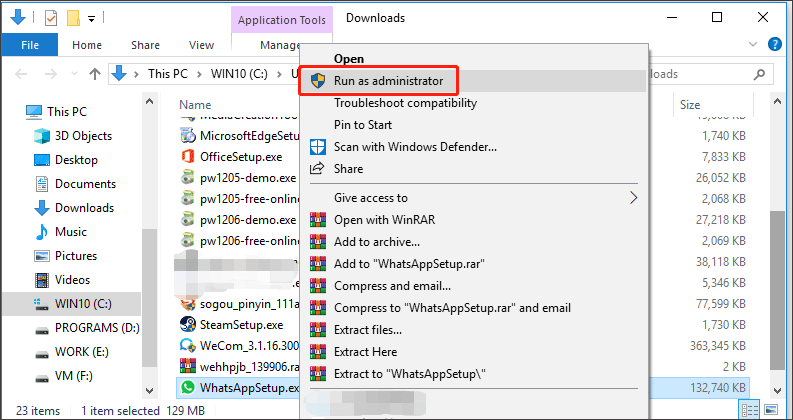 Step 3: Follow the prompts to complete the process, and then reboot your computer to check if WhatsApp can work.
If updating WhatsApp to the Latest Version doesn't work, you can try to uninstall and then reinstall the WhatsApp application to solve the problem "WhatsApp keeps crashing".
After trying the above methods, if the WhatsApp application still keeps crashing and you are eager to use it, you can use it on a web page.
Is WhatsApp Safe? Why and Why Not? And How to Use It Safely?
That's all about how to fix the WhatsApp Desktop app crashing on Windows 10. Do you have any questions about this topic? Please leave them in the comment zone and we will try to answer them as soon as possible.