If you want to try Ubuntu, you may need to download Ubuntu ISO first. How to do that? This post from MiniTool Partition Wizard shows you how to download Ubuntu desktop, server, and core ISO.
Ubuntu is a Linux distribution based on Debian. It is officially released in three editions: Desktop, Server, and Core for Internet of things devices and robots. Ubuntu is one of the most popular Linux distributions.
It is a free, source-friendly, and customizable OS. It combines all the features of Unix OS with a customizable graphical user interface and includes a number of software programs, for example, LibreOffice and Firefox. It is also possible to run proprietary software on Ubuntu.
Download the Latest Ubuntu ISO
Go to the Ubuntu official website. Click the Download button at the top banner to expand it. You will see Ubuntu Desktop, Ubuntu Server, and Ubuntu for IoT. Now, you should decide which Ubuntu edition you want.

Ubuntu for IoT: It is a lean, strictly confined, and fully transactional operating system and focuses on security and simplified maintenance, for appliances and large device networks. It is usually used on Raspberry Pi, Intel NUC, etc.
Ubuntu Server: This version is used for the server and it is specially optimized for the server. It can do well when the server is always connected to the Internet and is always on. However, the boot time of the server will be longer.
Ubuntu Desktop: This version is used for individual desktop PCs and laptops.
To download Ubuntu for IoT, please follow the steps below:
Click the Ubuntu for IoT
On the new page, under Ubuntu Core, click Install Ubuntu Core xx under the supported platform.
On the new page, you will see the minimum system requirements for the OS and it will offer you the 64-bit and 32-bit ISO files download.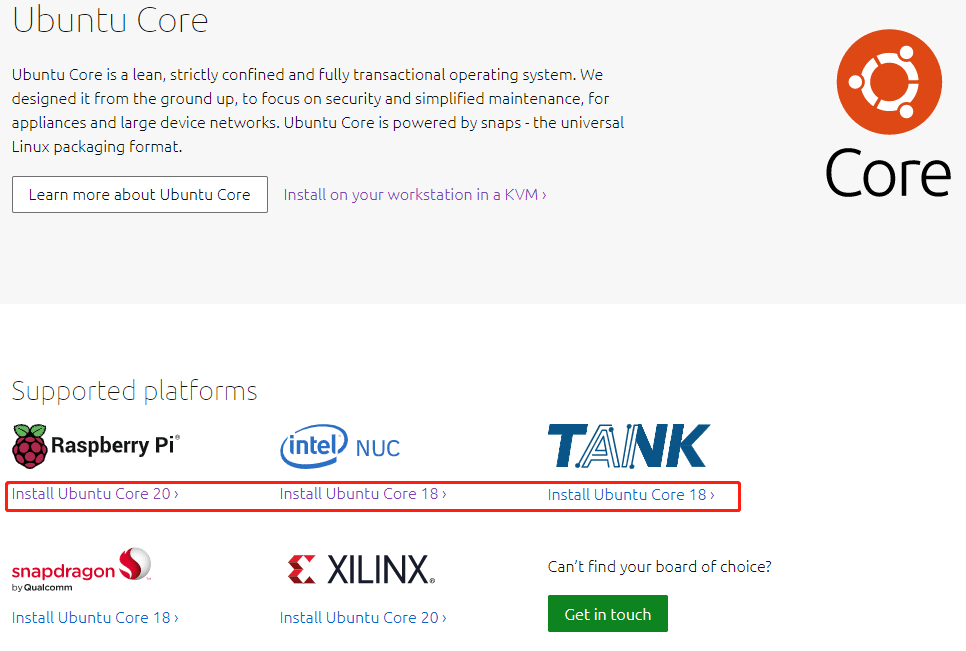 To download Ubuntu Server, please follow the steps below:
Click the Ubuntu Server
Click the Option 2 – Manual server installation. Then, it will offer you the Ubuntu Server ISO download. The recommended version is the LTS one.
To download Ubuntu Desktop, please follow the steps below:
Click the Ubuntu Desktop
On the new page, it will offer you an Ubuntu LTS ISO download and a latest Ubuntu ISO download. You just need to click the Download In addition, it also tells you the minimum system requirements of the OS.
Tip: Ubuntu is released every six months, with long-term support (LTS) releases every two years. Each Ubuntu LTS is maintained for 10 years total: 5 years of standard support + 5 years of ESM. Interim releases are maintained for 9 months.
Download Old Ubuntu ISO Files
Through the above way, you can get the latest or relatively-new Ubuntu download. However, if you want to try old Ubuntu versions, please follow the steps below:
Go to old-releases.ubuntu.com. It lists old Ubuntu versions from 4.10 to 20.10.
Click the old Ubuntu version you want to download.
On the new page, you can choose to download the 32-bit (x86) or 64-bit desktop CD, and the 32-bit (x86) or 64-bit server install CD.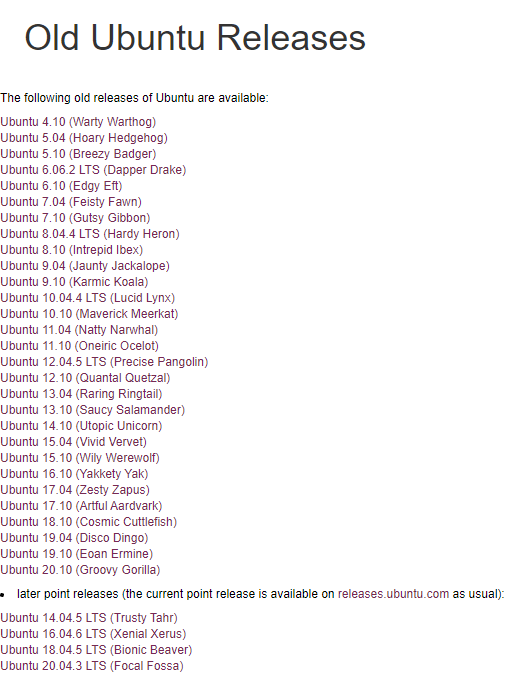 Now, you have gotten the Ubuntu ISO you want. Then, you can install Ubuntu on PC or create an Ubuntu VM for trial.