Summary :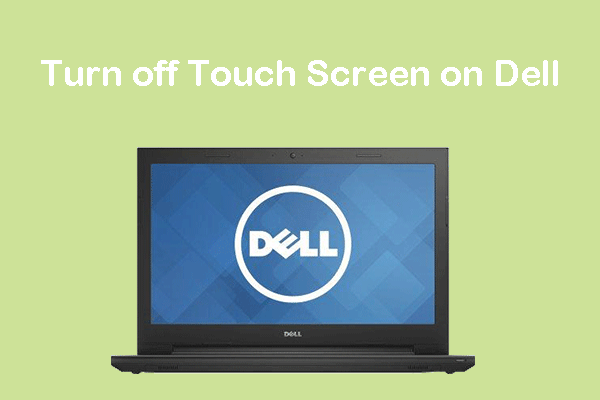 Dell has some PC models supporting touch screen. But sometimes, you may want to disable this feature for some reasons. In this post, MiniTool Partition Wizard shows you how to turn off touch screen on Dell using 3 ways.
Why to Turn off Touch Screen on Dell
Dell is one of famous PC brands. It produces and sells various PC products. Nowadays, more and more manufacturers start producing touch screen PCs and Dell is no exception. The advantages of touch screen are as follows:
It gives you mobile phone-like interactive experience.
It gives you more comfortable experience in the scenes of browsing PDF, web pages, and videos.
Models that support 4096-level pressure sensitivity stylus can give you more convenient experience in painting tools such as PS and SAI.
However, sometimes, you may need to turn off touch screen on Dell, for example:
The touch screen has encountered some problems and you have to disable it.
You want to save battery life, because the battery life drains more quickly when the touch screen is turned on.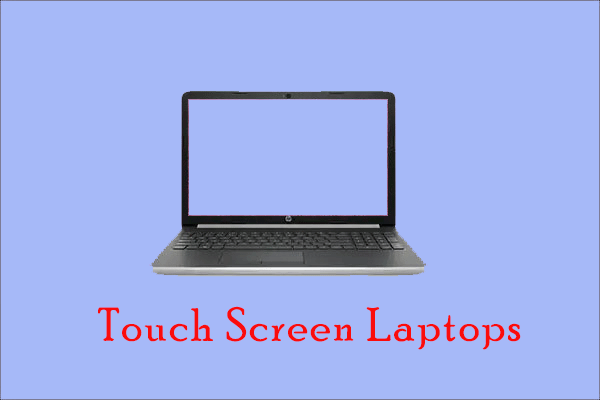 Are you planning to buy a new laptop to replace your old one? Here are some popular touch screen laptops and you can choose the one you prefer from the list.
How to Turn off Touch Screen on Dell
To turn off touch screen on Dell, you can use the following methods.
Method 1. Disable Touch Screen in Device Manager
This method is the most common way to turn off touch screen. It can be used in almost all PC models. Here is the guide:
In the search box on the taskbar, type Device Manager, then select Device Manager.
Select the arrow next to Human Interface Devicesand then select HID-compliant touch screen.
Select the Actiontab at the top of the window. Select Disable device and then confirm.
How to Turn off Touch Screen on Your Windows Computer?
Method 2. Disable Touch Screen in Control Panel
You can also turn off touch screen in Control Panel. Here is the guide:
In the search box on the taskbar, type Control Panel and then open it.
In the control panel categories, click on Pen and input devices.
Select touch
Deselect use finger as input device
Method 3. Disable Touch Screen in BIOS
If you can't disable touch screen through the above methods, you can try this one. In addition, unlike the above methods, disabling touch screen from BIOS and help save power. Here is the guide:
Restart the Dell PC and press the BIOS key during the PC booting process to enter PC firmware. For most Dell PC models, the BIOS key may be F2 or F121.
After entering firmware, please look for touch screen and then disable it.
But please note that on XPS 9360 there is a BIOS glitch for versions below 1.3.5. This glitch causes the touch screen to work still, even though the BIOS says it's disabled. Therefore, if your BIOS is old, please update it first.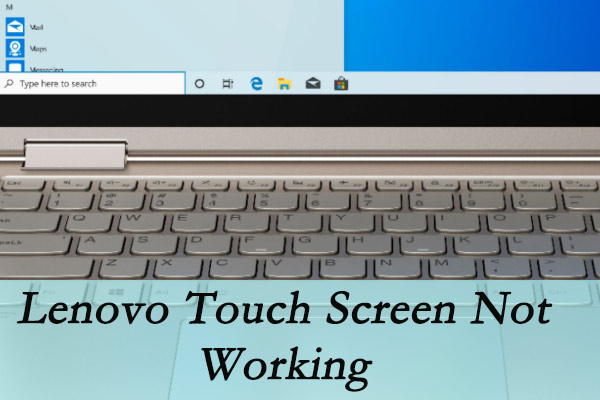 This article talks about the Lenovo touch screen not working issue that many users care about. Of course, some feasible solutions are also displayed here.
Bottom Line
In general, you can use the above methods to disable touch screen on Dell. If you want to turn on it again, you can re-enable it in Device Manager, Control Panel, or BIOS.
If for some reasons the above methods don't work and you really want to turn off the touch screen on Dell, you can try disconnecting the actual hardware.
In some PC models, the cable which connects and transmits data between the motherboard and screen is not the same with the one that transfers touch input. In this case, you can physical disconnect the touch cable from the screen.