Summary :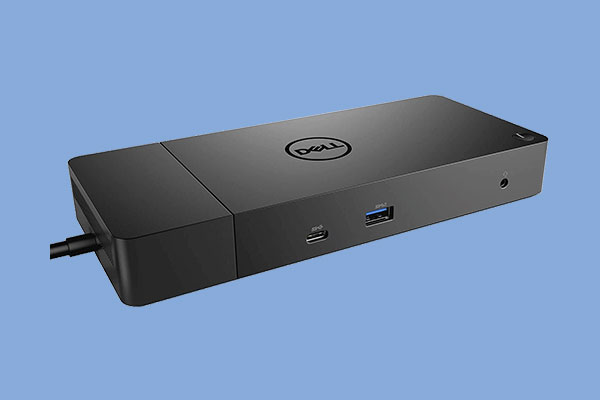 Have you heard of a Windows 10 bug that may cause devices connected to a Thunderbolt Dock to fail? In this post, MiniTool explains Thunderbolt Dock and this bug to you.
Devices Attached on Thunderbolt Dock May Fail
On November 25th, Microsoft posted a new support document titled 'Devices connected through a Thunderbolt Dock stop working after the computer resumes from the S5 power state'.
You may already see the clue from its name. This document reveals a mysterious bug that cause devices connected to a Thunderbolt Dock to fail after the Windows 10 computer wakes up from a particular sleep state.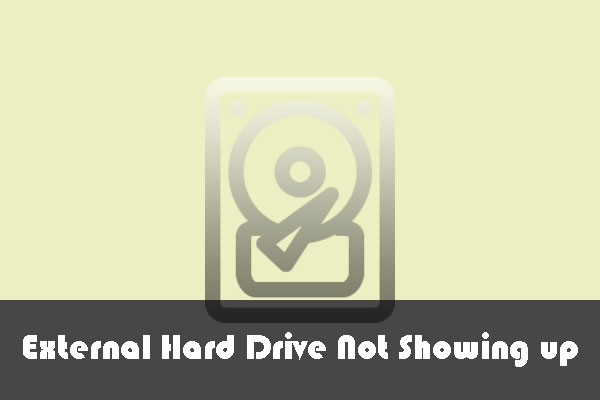 External hard drive not showing up? MiniTool helps you find the best solutions here to deal with hard drive not showing up issue.
In this support document, Microsoft indicates that this bug happens to Windows 10 (version 1909, 1903, 1809, 1803, or 1709) computers that enables Fast Startup and connects with the Thunderbolt Dock attached with several devices, such as a keyboard, mouse, and USB key.
In this document, Microsoft also details the symptoms and a workaround to the problem. According to Microsoft, this bug occurs after you perform the following steps:
Connect the Thunderbolt Dock to the computer and all devices on the Thunderbolt Dock are enumerated.
Press the power button to put the system into a Soft Off (S5) power state and then remove the Thunderbolt Dock after the screen turns off.
Wait for the S5 process to finish, plug in the Thunderbolt Dock, and then wait five seconds for the Thunderbolt Dock to become idle.
Power on the computer to check whether the mouse, keyboard, and USB key are functional.
Tip: What is S5? S5 state is when the system fully shuts down without a hibernation file. It is also known as a "full shutdown".
Then, there is a five percent failure rate for all the devices that are attached to the Thunderbolt Dock. These may stop working even if they are listed in Device Manager.
As for the workaround, Microsoft suggests you restore functionality of the attached devices by starting the computer, not re-attaching the Thunderbolt Dock.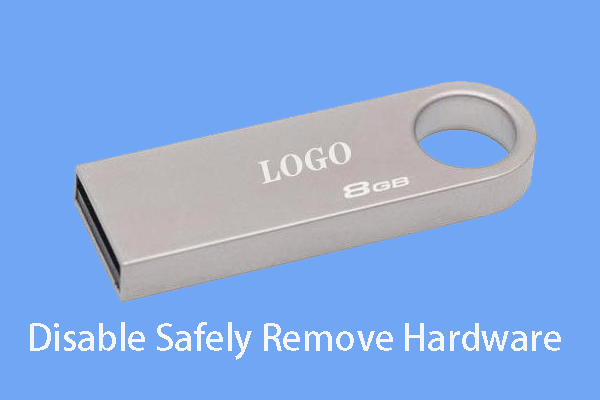 This article will tell you how to disable the Safely Remove Hardware feature on Windows 10.
About Thunderbolt Dock
What is docking station? A docking station, also referred as port replicator, can duplicate or even expand the port of a notebook computer so that the notebook computer can connect with multiple accessories or external devices simultaneously.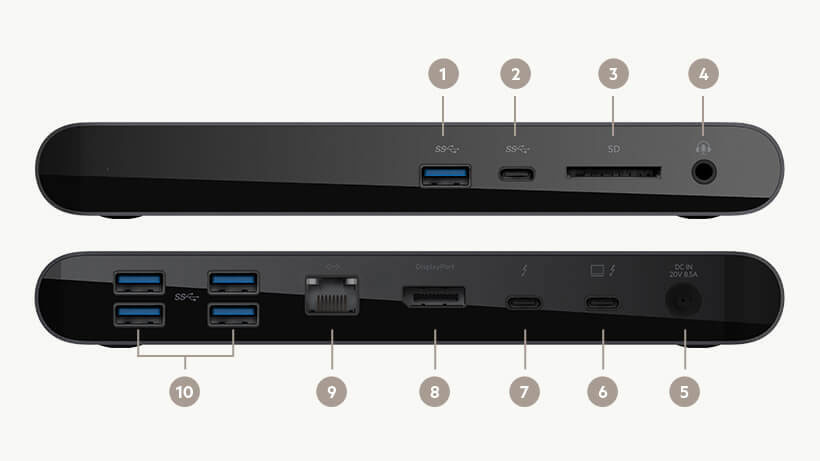 Through this way, the docking station provides a simplified way of "plugging-in" a laptop computer to common peripherals and therefore allows some laptop computers to become a substitute for a desktop computer.
Then, what about the Thunderbolt Dock? Actually, the Thunderbolt is a data transmission protocol, which is compatible with a variety of transmission protocols on the market. In other words, a Thunderbolt interface can replace almost all interfaces on the computer, so there will be some laptops with only one interface - Thunderbolt interface.
The Thunderbolt interface combines PCIExpress data transmission technology and DisplayPort display technology. Therefore, it can transmit data and video signals at the same time, and each channel provides bidirectional 10Gbps bandwidth. As for the latest Thunderbolt 3 interface, its transmission speed reaches 40 Gbps.
With the 40Gbps transmission speed, Thunderbolt 3 is the fastest external port on the current computer. For Ultra-thin computers with fewer and fewer interface, Thunderbolt Dock is essential at some occasions.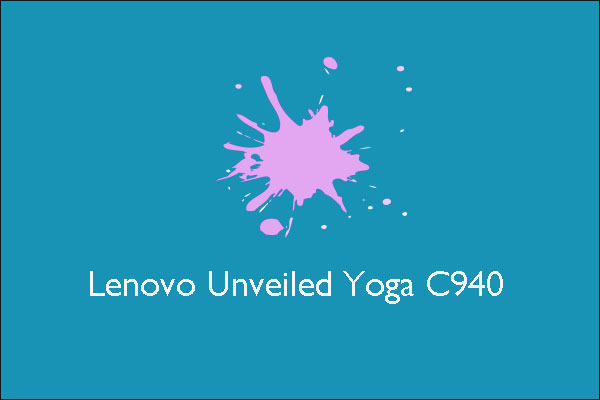 This article aims to introduce Yoga C940 newly launched by Lenovo. This laptop is a premium 2-in-1 with 10th Gen Intel processors.