You may be familiar with Micro SD card, but have you ever heard of TF card? Do they have any relationship? What are their respective features? If you want to know these answers, please follow me to explore this post of MiniTool. This article will tell you what TF card is and how it differs from Micro SD card.
Introduction
Today, smartphones are not only used for communication, but also for storing large number of items such as photos, videos, important documents, etc. As for this function, memory cards play an essential part.
When mentioning memory cards, TF card and Micro SD card may come to your mind quickly, but you may feel confused about these two cards. You are not sure whether they are same or different.
However, you need to know this point because they are frequently and widely used to store data on computers, Macs, MP3 players, PDA, cameras and other devices in digital form.
Additionally, these memory drives can be used as extra storage space of devices with a capacity from megabytes to several gigabytes.
Now, this post will show you what a TF card is and its relationship with Micro SD card.
What Is a TF Card
TF card (TransFlash card) is the name that SanDisk usually uses for its micro-secure digital card and is considered to be the world's smallest memory card – as small as a nail. Due to its small and lightweight features, it is portable.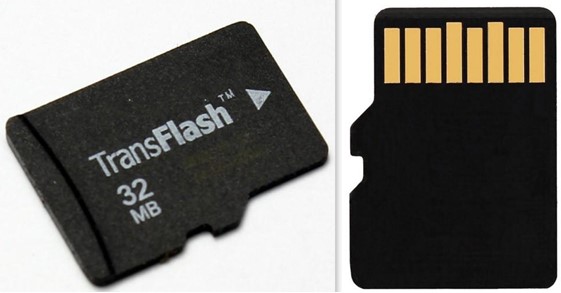 TransFlash card was launched in 2004 by SandDisk company. It is widely used on devices like iPod, PDA, DigitalCamera, Smartphone. TF card vs SD card usually refers to TF card vs Micro SD card. In fact, there's no physical and technical difference between TF card and Micro SD card.
Is a TF card the same as Micro SD card? The answer is absolutely "No". They are not the same thing and they have some differences indeed. The below content will compare the two memory cards.
Therefore, if you want to select a suitable memory card for your device, you shouldn't miss the next section.
TF Card vs Micro SD Card
TF card and Micro SD card are two popular memory cards used in multiple devices to store data. But like most people, you may feel ambiguous about them and don't know how to choose a suitable one.
If you are troubled by this question, this post is helpful for you. To solve this issue, the first thing you need to do is to learn the history of these two cards.
Don't hurry! The following section will illustrate it clearly.
Micro SD card only refers to Secure Digital card. It's a kind of mobile device and mainly applies to mobile phones. This small mobile storage device was developed by SanDisk company in the name of TransFlash in the beginning.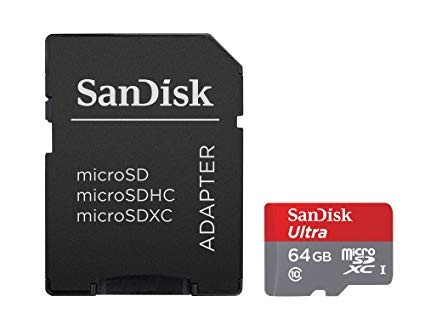 -image from westerndigital.com
It was introduced as the minimum external storage device in the world. After obtaining success in the mobile phone market, the TransFlash card was officially adopted by the existing Digital Storage Organization SD Card Association.
The TransFlash card was considered as part of the third category of digital storage devices in the official Secure Digital database. The other two devices are Mini SD and SD memory cards.
During this process, SanDisk company changed the device's name to Micro SD card and began to produce products that we now use as standard memory storage chips, which are used in most mobile phones.
Even though the new micro-storage device was designed based on the original TransFlash cards, there are some differences between the two chips. On the other hand, as memory cards, they also have some commons.
Hence, similarities and differences of the two sorts of cards will be talked about in the next.
Similarities
Firstly, both of them are memory card and this is undoubtful.
Secondly, there are no technical or physical differences in their specifications.
Thirdly, TF card and Micro SD card have same storage capacity. Several card capacity standards are available for you, for instance, 128 MB, 256 MB, 512 MB, 1 GB, 2 GB, 4GB, 6 GB, 8 GB, 16 GB and 32 GB.    
More importantly, the two cards are completely compatible. So, if you don't consider other factors, you can select either one of them.
Differences
Though the TF memory card is renamed as Micro SD card, they still have some differences.
In addition to storing data, the Micro SD card can perform several other functions that are not related to memory.
For example, the Micro SD card supports SDIO communication and can therefore Micro SD slot be used to facilitate GPS tracking on satellites, as well as short field digital communication technologies such as near field communication and Bluetooth.
The SD card is also designed with a switch built into the device itself to protect the device – a bit like a manual access block that can replace a password. Although this is not a completely secure form of security, it still shows unique uniqueness in design.
The micro SD card can perform non-memory jobs because it supports SDIO mode. It can perform non-memory jobs like Bluetooth, GPS and near field communication, whileTransFlash cannot execute.
In terms of supporting storage, there's a difference between TF card and Micro SD card. The maximum available capacity of TF is 128 GB, while it's 2 TB for an SD card.
The capacity of the SD card is larger than that of the TF card. The TF card has a volume of 15 mm x 11 mm x 1 mm and is the same size as the microSD card. So, a TF card slot can also be used for a Micro SD card. The standard SD card size is 24 mm x 32 mm x 2.1 mm.
Which Card Should You Choose
Having read the above content, you may know TF card and Micro SD card better. But how to choose a suitable card for yourself? TF card or SD card?
Here are some suggestions for you, you can take them as a reference.
If you would like to add storage space for your device, it is strongly recommended that you choose the most commonly used chip.
Current mobile devices make room for both cards, so it's just a matter of memory size. TF cards are simple and practical, but SD cards are more common.
The Micro SD card can be used in any type of portable electronic products such as laptops, video game consoles, electronic keyboards, synthesizers, mobile phones and digital cameras.
As TF card and Micro SD card have the same size, you are able to use both cards in the same slot. But remember, the form factor must be compatible.
If you want to get a memory card with an available capacity larger than 128 GB, you can choose a SD card. If taking the supported mode into account (whether the memory card supports the SDIO mode), you may prefer to Micro SD card.
In a word, you can refer to the features of each card in the post to choose a suitable card for yourself.
I gain a deeper understanding of TF card and Micro SD card, as well as how to select a suitable memory card by reading this post.Click to Tweet
How to format TF Card/Micro SD Card
If you would like to switch your file system or the file system has errors which inform you format the card, you can format it.
Hence, how to format your TF card/Micro SD card effectively and quickly? In fact, there are several ways to do this job.
You can format it either through tools on the Windows that come with the operating system or through a piece of third-party software like MiniTool Partition Wizard. It is a professional partition manager allowing you to format your partitions, recover lost data, migrate OS to SSD/HDD easily.
MiniTool Partition Wizard FreeClick to Download100%Clean & Safe
Here is the guide to format a TF card/Micro SD card with MiniTool Partition Wizard.
Step 1: Connect your Micro SD card (TF card) to your computer.
Step 2: Launch MiniTool Partition Wizard to get its main interface.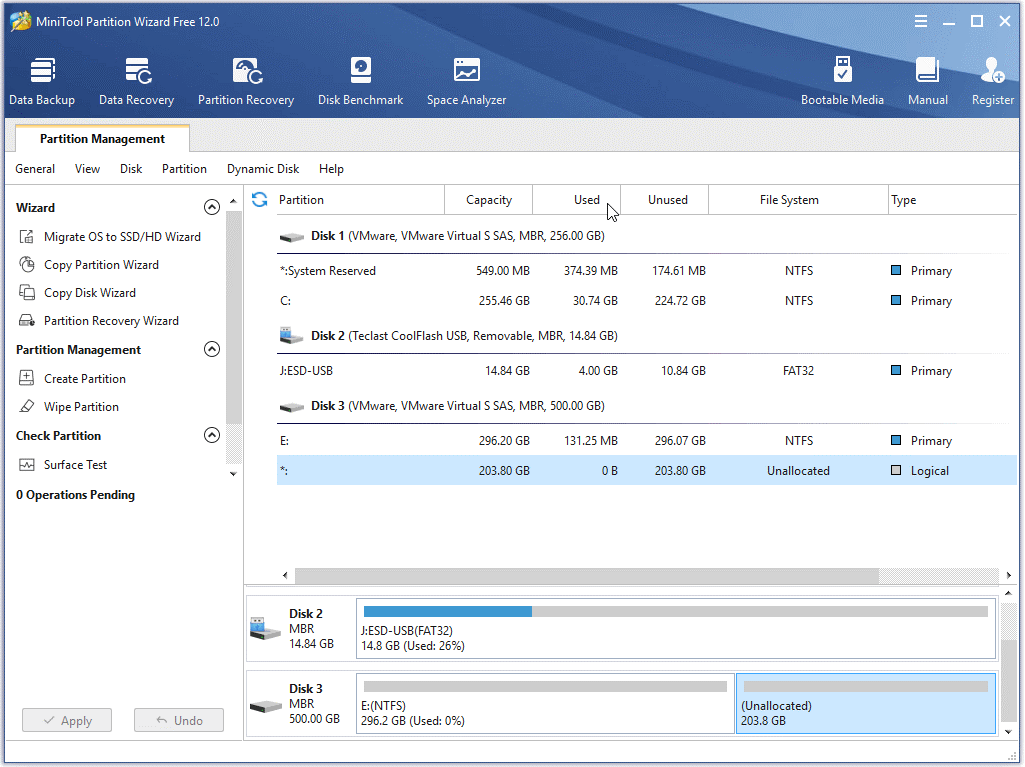 Step 3: After selecting the Micro SD card (TF card), click Format Partition in the action panel.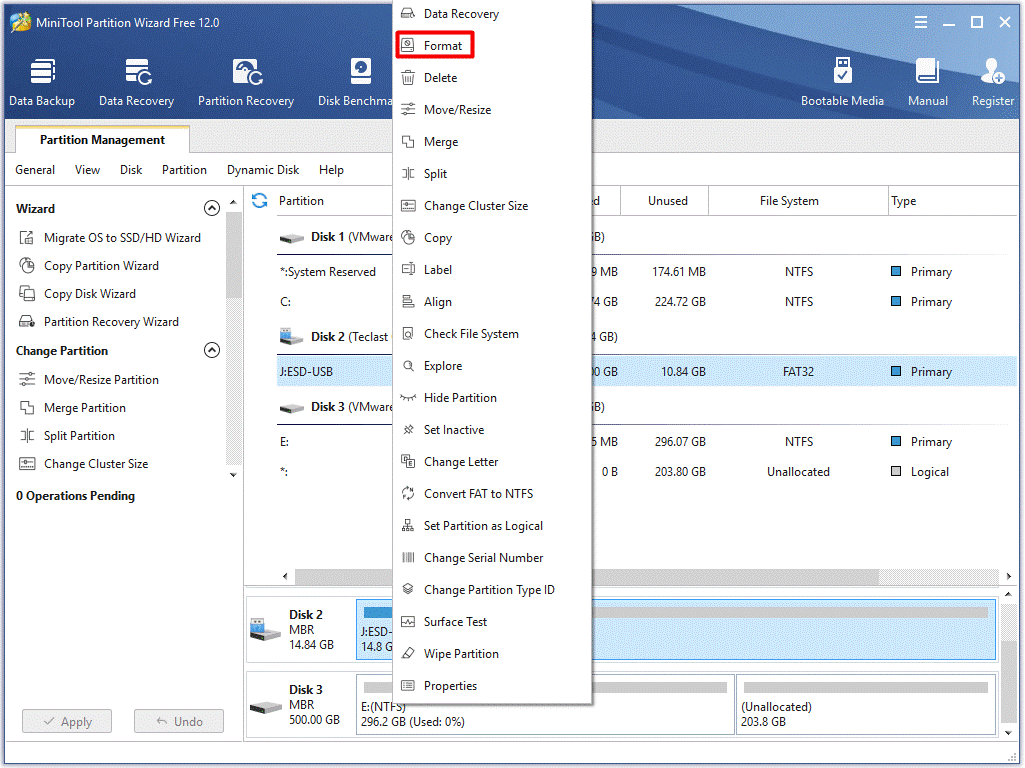 Step 4: Set a partition label and file system for the partition, and then click OK to continue.
Tip: To prevent data loss, you need to make sure that there's no important data or the data has been backed up while formatting the card.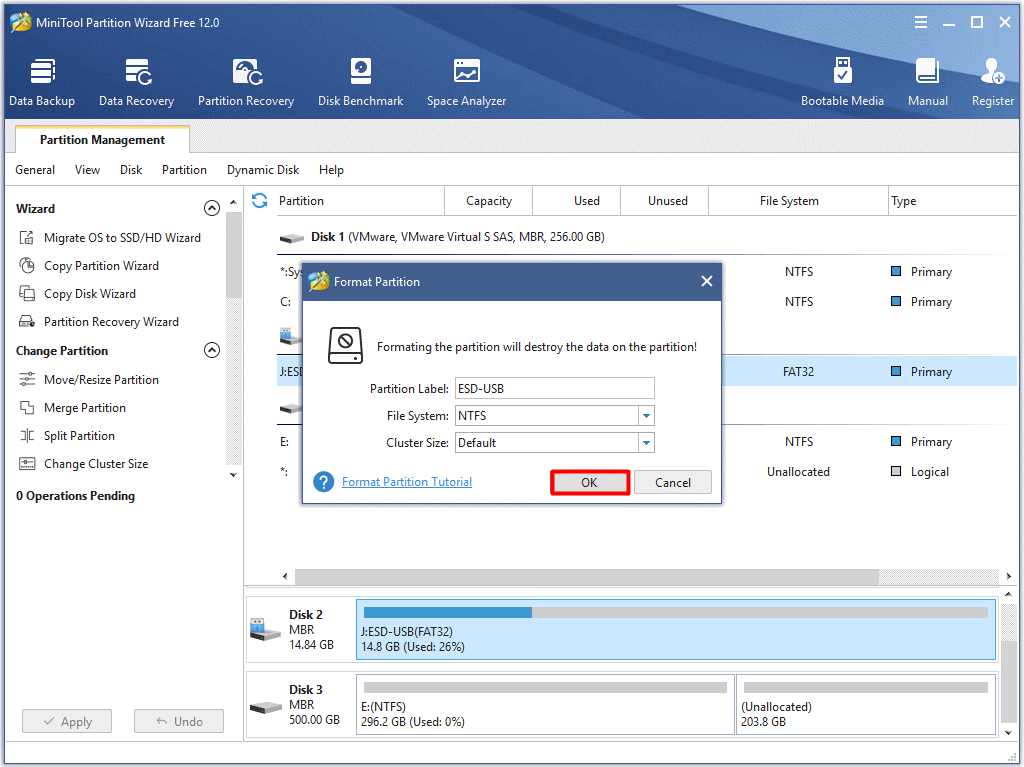 Step 5: Click Apply to execute the pending operation.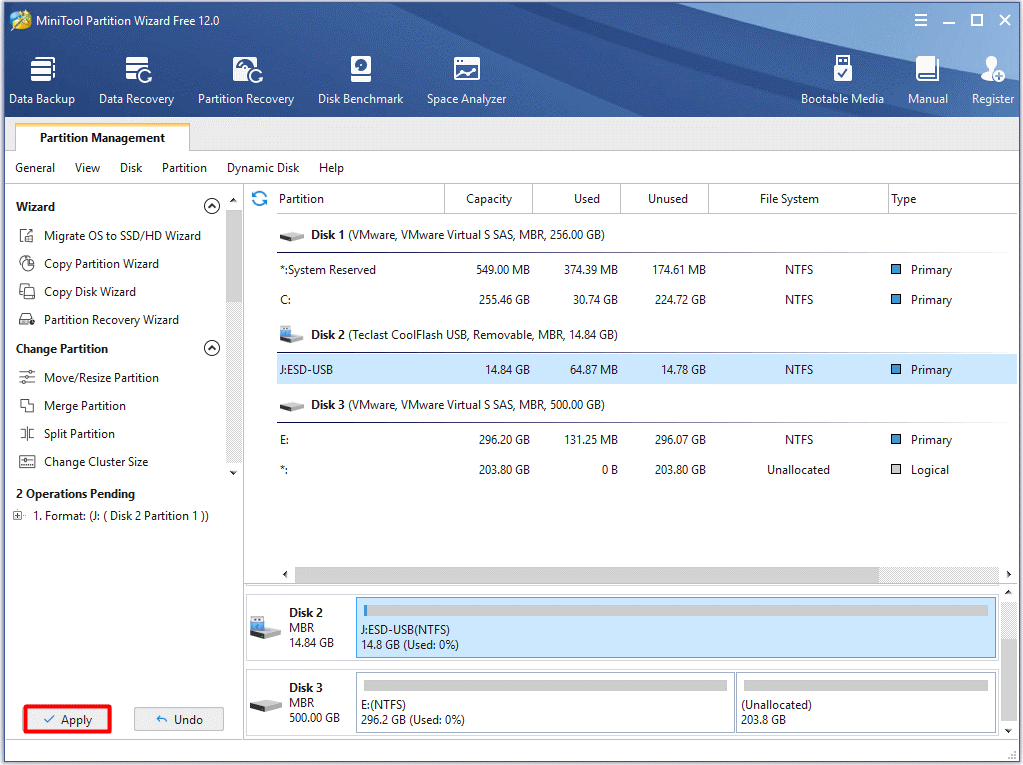 You may also have an interest in this post: SD Card Formatter & How Do I Format SD Card Quickly
If you accidentally delete or format the data on the TF card/Micro SD card, you can still recover it with MiniTool Partition Wizard. But you cannot write new data or do other operations after the accident happens, otherwise it is impossible to find the data back.
Tip: You need to get a MiniTool Partition Wizard Pro Ultimate Edition or above editions to recover your data, because its free and pro edition don't support this function.
To know how to recover the data on the hard disk, please read this post: How Do I Recover Hard Disk Partition with ease
After reading this post, I format my TF card successfully avoiding leaking my personal information. So, I would like to share with you.Click to Tweet
Conclusion
Are you clear about TF card and Micro SD card now? Can you distinguish them by yourself? I guess you must have some ideas after reading the post. I hope it would be of great use for you.
Now, it's your turn to share your thoughts with us. You can do this by writing your ideas in the user comments.
If you have other questions about TF card/Micro SD card or any doubt about our product please don't hesitate to contact us via [email protected].
TF Card FAQ
What is a (TF) TransFlash card?
TF card (TransFlash card) refers to the micro-secure digital card of SanDisk company, which is regarded as the smallest memory card in the world. It is very lightweight and portable. You can apply it to your devices such as iPod, PDA, DigitalCamera, etc."
Can I use a MicroSD instead of a TF card?
Yes, you can. Both of them are memory cards and there are no technical or physical differences in specifications. Besides, they are compatible with each other. Therefore, you can choose either one of them as you like."
Is a TF card the same as a Micro SD card?
No, it isn't. Though they have something in commons, they are not the same. Micro SD card can conduct non-memory tasks such as Bluetooth, GPS that the TF card cannot perform. Besides, the capacity of the SD card (2TB) is larger than that of the TF card (128GB)."
How to format a TF card?
Here are three methods to format a TF card. You can format the card via Windows Disk Management, Command Prompt and professional software like MiniTool Partition Wizard. If you want to format your TF card to EXT2/3/4 or Linux Swap file system, please pick the professional tool."